Folsom snowboarder Kelly Clark goes for gold at the 2018 Winter Olympics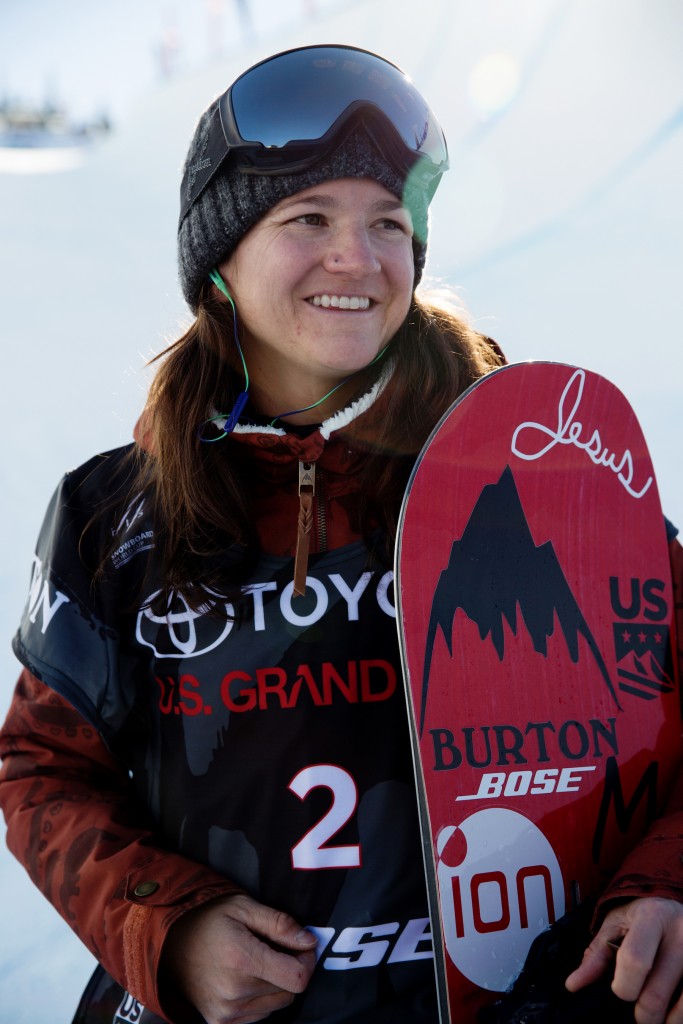 Twenty years ago, snowboarding debuted as a sport in the Winter Olympic Games in Nagano, Japan. Just four years after that, during the next Winter Games in 2002, 18-year-old Kelly Clark wasted no time making her mark, taking home a gold medal in the women's halfpipe competition.
Now, as the XXIII Winter Olympics get underway this Thursday, Feb. 8, in Pyeongchang, South Korea, Clark—who lives in Folsom and trains in Mammoth—has her sights set on gold once again.
And the five-time Olympian is at the top of her game—Sports Illustrated calls Clark "one of the most important figures in the history of snowboarding, regardless of gender or discipline." In addition to the gold medal she won in Salt Lake City, she has nabbed two bronze medals (Vancouver in 2010 and Sochi in 2014), five World Snowboard Tour titles and has appeared in 20 consecutive Winter X Games—the longest superpipe streak in the ESPN tournament's history—winning seven gold medals so far. In 2011, Clark became the first woman to land a 1,080-degree spin (three full revolutions) in competition.
The Folsom resident, freestyle skier Brita Sigourney (a former UC Davis student) and skier Robby Franco (an El Dorado High School grad), who is competing for Mexico, are three of the athletes with local ties in this year's Winter Games. Clark's snowboarding teammates include two-time Olympic gold medalist Shaun White and South Lake Tahoe's Jamie Anderson, who at the 2014 Sochi Games became the first woman to win a gold medal in the Olympic debut of the slopestyle competition.
For the first time in Winter Olympics history, NBC will air prime-time coverage of the Games live, with all competitions broadcast on NBCOlympics.com and the NBC Sports app. Watch Kelly Clark in action during the women's halfpipe qualification Sunday, Feb. 11, at 8:35 p.m. and the women's halfpipe finals Monday, Feb. 12, at 5 p.m. The network's full snowboarding schedule can be found here. The opening ceremony in Pyeongchang will air on tape delay on NBC on Friday, Feb. 9, at 5 p.m. and be streamed live earlier that day at 3 a.m. on the network's website and app. All times are local.
You Might Also Like
Going the Distance: Granite Bay Olympic swimmer Haley Anderson
A Mighty Heart: basketball legend Ruthie Bolton
10 local Olympians who competed at the Summer Games in Rio