Former Enotria restaurant reopens as Cask & Barrel next week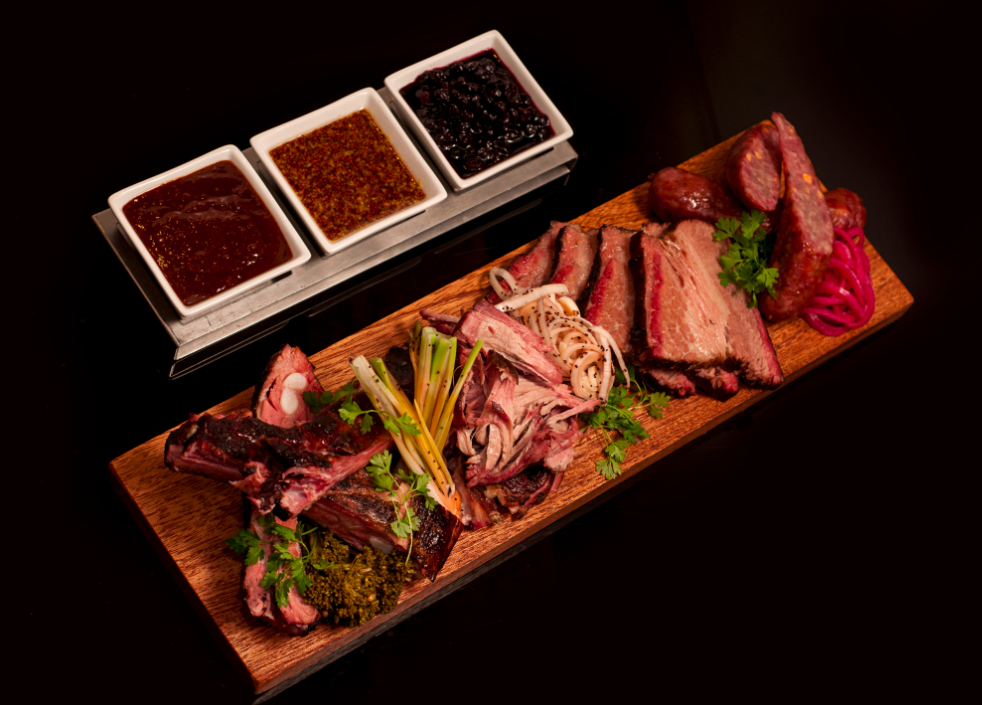 Wine—and whiskey—will be flowing again on Del Paso Boulevard with the opening of Cask & Barrel. The restaurant—helmed by chef Gabriel Glasier, formerly of Maranello and Slocum House, and his fiancée, pastry chef Kristel Flores—will launch on Feb. 12 in the space previously occupied by Enotria, which closed as a restaurant last January.
"We're trying to tap into the concept of 'What is America? What is our cuisine and what is our food?' It's not just hamburgers and hot dogs," Glasier says.
With that in mind, as a nod to the quintessentially American culinary tradition of barbecue, Glasier devotes much of his menu to slow-smoked meats—either half- or one-pound servings of pork shoulder, brisket, chicken or house-stuffed garlic and aged cheddar sausage, to name a few—to be served with house-cured pickles and a trio of sauces, which are huckleberry and molasses, whole grain mustard and smoked honey, and whiskey BBQ.
In addition to those down-home, classic dishes, the lineup includes inventive, small "bites" with a modern twist, such as the duck liver mousse beignets with huckleberry marmalade and the smoked Passmore Ranch sturgeon rilletes with dill crème fraiche and pickled onions.
Likewise, Flores' desserts will embody that combination of American comfort food and high-end cuisine—she's currently working on perfecting a red velvet cheesecake, but her chocolate fried pie, featuring a classic pie crust that has been fried and is filled with chocolate and drizzled with duck fat caramel, is already a star, Glasier says.
And although Glasier hesitates to classify his restaurant as farm-to-fork—"[People] have been cooking this way since the beginning of time," he says—many of his ingredients will be sourced from regional producers like Guinda-based Riverdog Farm, West Sacramento's Del Rio Botanical, Lodi's Mohr-Fry Ranches and Grass Valley Grains, which will be hand-grinding Wheatland-grown corn meal for use in dishes like Glasier's cast-iron corn bread.
As for the Cask & Barrel's drink program, it will highlight such local institutions as Track 7 Brewing Co., and, owing to restaurant's name, will focus on whiskey and wine, offering about 60 different whiskeys and a rotating wine list that will highlight some 60 bottles at any given time. Meanwhile, black-and-white photos of Sacramento taken by local photographer Kristine Flores (Kristel's sister) will give the dining room some hometown flair.
Glasier says he's looking to add a little hometown flair himself to the burgeoning local dining scene. "There are so many chefs [here] trying to something really great right now," he says. "Sacramento is on a great path and it's a really exciting time. It's going to be awesome to get into the kitchen again and be a part of that."
Cask & Barrel. Tuesdays through Sundays 4:30-9 p.m. 1431 Del Paso Blvd. 922-6792. caskandbarrel916.com