Garth Brooks kicks off a six-show run in Sacramento tonight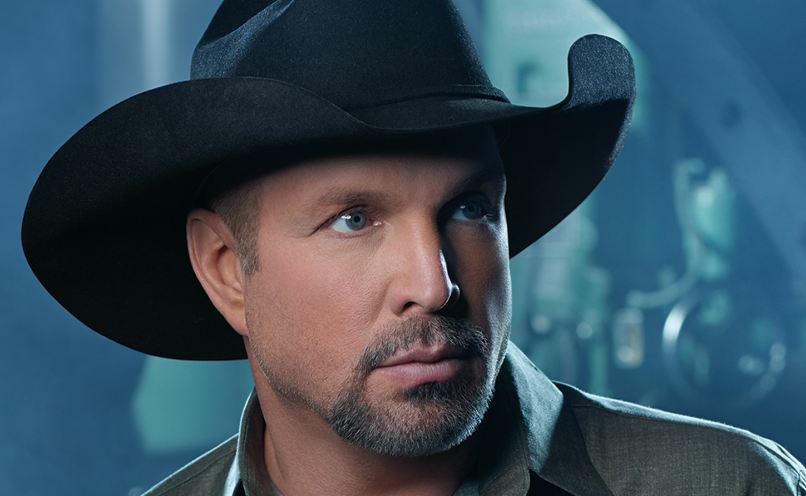 Strap on your boots, Sacramento. Country music megastar Garth Brooks opens his five-day, six-show concert run tonight at Sleep Train Arena, all of which are nearly sold out. It marks the arena's best-selling musical event since Brooks last played in Sacramento almost 18 years ago in August 1997.
As the world's top-selling solo artist, Brooks has recorded 36 top 10 Billboard hits, 19 of which have hit No. 1, including "The Dance" and "Friends in Low Places." He is currently on tour—his first in over 15 years—with his wife, fellow country star Trisha Yearwood, as well as most of his original crew members from the '90s.
Mayor Kevin Johnson introduced Brooks at a press conference this afternoon at Sleep Train Arena and presented the singer with a key to the city. Brooks grew emotional when he spoke about the chance his fans gave him to pause his career to raise his three daughters and then return to touring once again.
When asked why he chose Sacramento as a stop on his tour, Brooks said he felt like he was "coming home this week."
"If you ever ask me where the best places in the world are to play, Sacramento is going to be in that top five, every time," he told Sactown. "It's the overall feeling when you walk out of this building every night that makes you remember it."
The fans in Sacramento, Brooks said, keep him coming back. "You want to go where the people are at their best," he said. "This is it."
Brooks added that his set list for the six local concerts will vary each night, to give fans attending multiple shows something new each time they show up. He also revealed he had recorded his performances in Denver, where he just finished a nine-show run, and hinted that his crew might be recording some performances in Sacramento for a future live album.
With Brooks playing a doubleheader on Saturday night (one show at 7 p.m. and one at 10:30 p.m.) Sleep Train Arena representatives are urging concertgoers to arrive at the venue early. Parking will open at 4:30 p.m. on Saturday for the first show and doors will open promptly at 5:30 p.m. For the 10:30 show, parking will open at 9 p.m.
The complete Sacramento concert schedule for Garth Brooks is as follows:
Friday, March 27: 7 p.m
Saturday, March 28: 7 p.m and 10:30 p.m.
Sunday, March 29: 7:30 p.m.
Tuesday, March 31: 7:30 p.m.
Wednesday, April 1: 7:30 p.m
For tickets, visit ticketmaster.com.