Global Winter Wonderland will set Cal Expo aglow once again this fall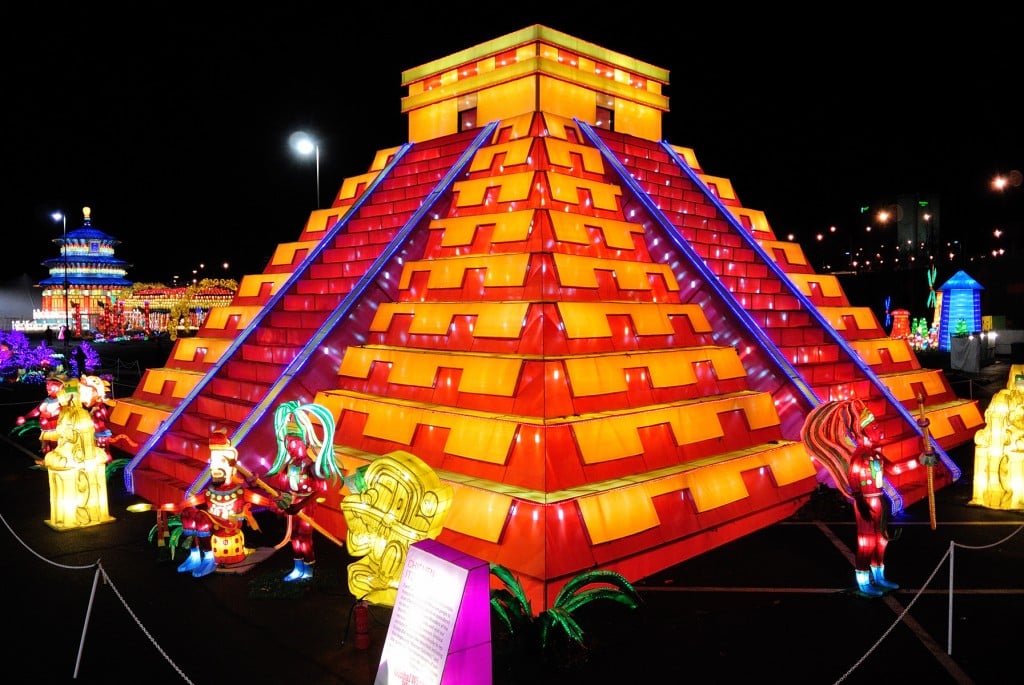 Get set to take a trip around the world when this year's Global Winter Wonderland lights up Cal Expo from Nov. 11 through Jan. 7.
Produced by the Fremont-based International Culture Exchange Group (ICEG), this light-up spectacle made its Sacramento debut in 2014 and has quickly become a local holiday tradition. The new 80-lantern display that will inhabit 17 acres of Cal Expo for seven weeks this holiday season will feature the theme Holidays Around the World. It will spotlight LED statues of global landmarks like Mount Fuji, the Statue of Liberty, the Leaning Tower of Pisa, Big Ben and the Taj Mahal, as well as twinkling representations of Christmas merriment and Carnival celebrations in South America and Venice, with some pieces measuring up to 50 feet tall.
Also returning are such features as the 50-by-70-foot outdoor ice skating rink, Circus of Light shows, visits with Santa and the Global Winter Wonderland mascot, Penny the Penguin. This year's luminescent event will also introduce nightly dance parties in the new Global Plaza, and performances from local cultural institutions, in keeping with this year's theme.
"We're going to try to focus on the cultural groups and get some more traditional acts in, whether it's music or dance," says Joanna Ricken, an event organizer with ICEG. "We wanted to make sure we were reaching out to the community and having that involvement."
Youngsters can partake in holiday-themed arts and crafts like writing a letter to Santa, and take a pass through an indoor, glow-in-the-dark Toy Land exhibit with oversized interactive toy lantern sculptures. Also returning will be the carnival featuring rides like a Ferris wheel, bumper cars and spinning tea cups, along with the international food court, featuring Mexican, Mediterranean and Italian fare—think tacos, gyros and pizza and pasta—as well as the popular French beignets.
"We hope that this will be a fun 'traveling the world in one night' experience for everybody," says Ricken, "[where] you get to stay in Sacramento and experience the entire world."
Prices and times vary. Cal Expo. 1600 Exposition Blvd. 510-962-8586. globalwonderland.com.
You Might Also Like
Chill out at these five local ice rinks this holiday season
10 restaurants opening their kitchens for Thanksgiving Day feasts
​A downtown bus shelter transforms into "The World's Smallest Concert Hall"