Head to the Hills for a Mandarin Festival This Weekend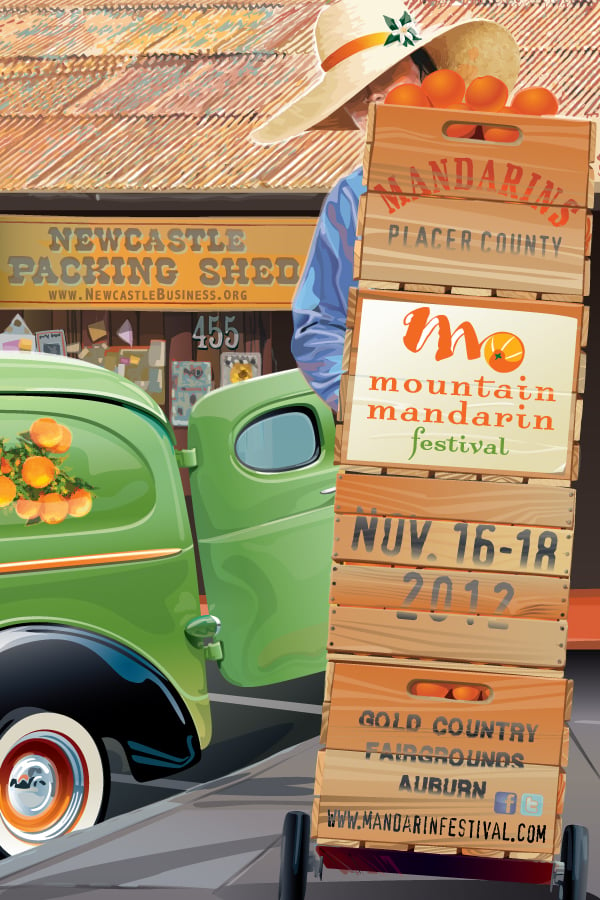 Come hungry and leave happy at this annual citrus-focused festival in the foothills. Now in its 19th year celebrating Placer County's succulent—and healthful—Satsuma mandarins (an eight-ounce glass of mandarin juice has as much decongestant as one Sudafed PE tablet), the fun runs this Friday through Sunday at Auburn's Gold Country Fairgrounds and includes cooking demonstrations, live music, over 200 local vendors and, of course, plenty of tangy, tasty treats like chocolate-dipped mandarin slices, mandarin flan, mandarin beignets and mandarin milk shakes.
Take a break between bites and check out Saturday's Peel & Eat contest, which will pit quick-draw peelers against the clock to see who can peel and eat five oranges the fastest; last year's champ clocked in at just under three minutes. Attendees will also be seeing orange on Sunday at a recipe competition in which dozens of competitors from the region submit their best, most creative mandarin-infused meal or beverage.
To learn some tips and tricks for cooking with mandarins and other local produce, check out demonstrations from the likes of Pete Enochs of Auburn's much-lauded and recently closed Latitudes Restaurant; Ralene Snow, co-founder of the Newcastle-based Snow's Citrus Court; and Laura Kenny, who co-wrote the cookbook The Art of Real Food with Mountain Mandarin Festival founder Joanne Neft (both authors will be on hand to sign copies of their book).
$7 (free for children 12 and under). Friday 11 a.m.-5 p.m., Saturday 9 a.m.-5p.m., and Sunday 11 a.m.-4 p.m. For more information, visit mandarinfestival.com or call 663-1918.