Holy Roadster, Batman!
For decades, Roseville-raised George Barris was Hollywood's top car customizer. A rare replica of his celebrated 1966 Batmobile va-va-vrooms into downtown.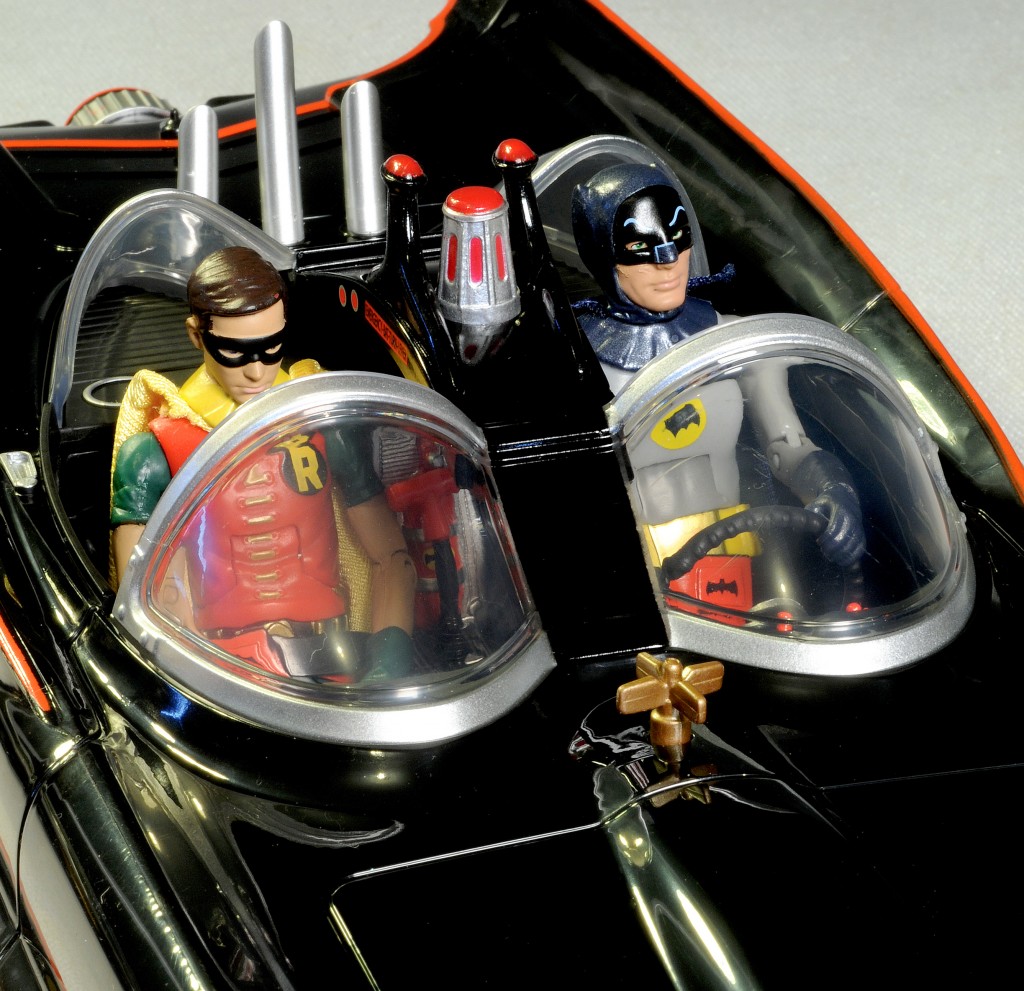 Batman may have been born in Gotham, but his befinned Batmobile from the eponymous 1966 TV series sprang from the creative genius of car-customizing superhero George Barris, who grew up in Roseville and crafted vehicles for some of television's biggest shows.
Barris, who graduated from San Juan High School in 1943, was a gearhead as a teen, hanging around Sacramento body shops like Bertolucci's before he decamped to L.A. to open his own place in 1944.
There, the designer quickly gained a national reputation. No less than Tom Wolfe wrote about Barris and fellow customizer Ed "Big Daddy" Roth in his 1965 book, The Kandy-Kolored Tangerine-Flake Streamline Baby.
But Barris' big break came the following year, when ABC needed a Batmobile for its new series, and he modified a Lincoln Futura concept car in 15 days. (Barris sold the roadster in 2013 for an astonishing $4.6 million.) He went on to design souped-up vehicles for other shows like The Munsters and The Monkees, as well as movies like Jurassic Park and The Flintstones. He also built custom rides for A-listers like John Wayne, Elvis, Elton John and Cher.
Barris died in 2015, but with superherodom at an all-time high these days, his legend lives on. When the Fandemic comic con hits Sacramento June 22-24 , a rare replica of his original Batmobile is expected to be a major draw.
And even the replica boasts a local connection. It belongs to Bob Goldsand of El Dorado Hills, who bought it in 2015 from the only authorized maker of Batmobiles in the world. (Fun fact: The car's Batphone links up to the tech exec's phone via Bluetooth.)
Goldsand has fittingly transformed his garage into a Batcave, but draws the line at donning a Batsuit. "If I did," he says, "it'd have to be a relaxed fit."
For more information, visit fandemictour.com.
You Might Also Like
Animated Figure: Q&A with Coco's co-director/writer Adrian Molina
Our latest "Why Not Here?": Go Climb a Bridge
Riverfront Essay: Take Me to the River