Last chance for world's priciest hot dog?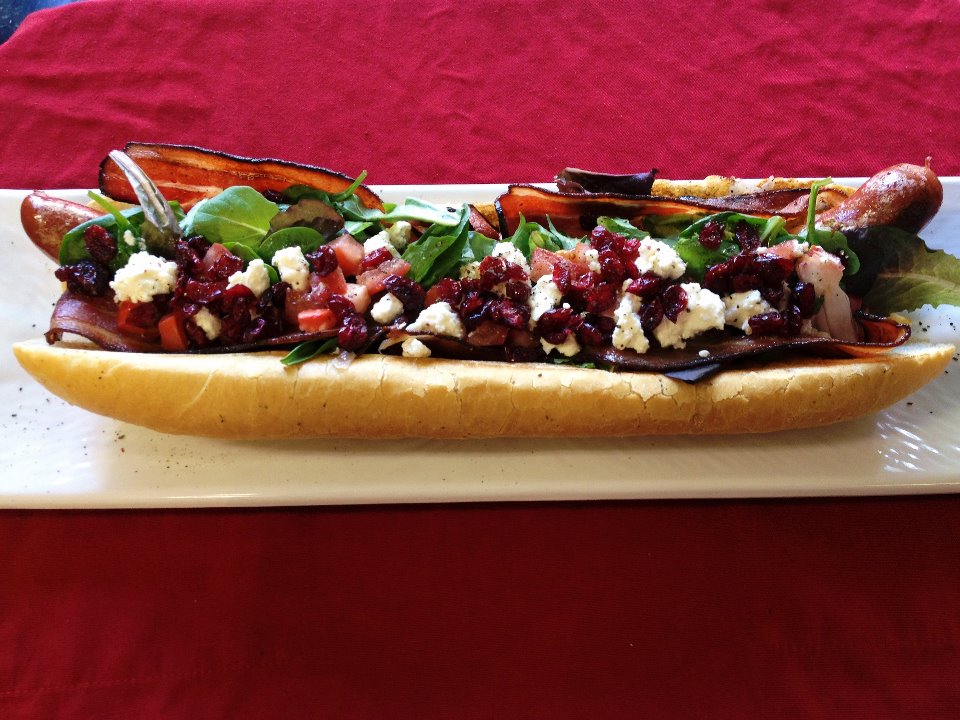 Sacramento, you may have just a few more days to take a bite out of history. Capitol Dawg in midtown, which set a Guinness World Record last Thursday for the planet's most expensive hot dog, is featuring its newly famous California Capitol City Dawg (aka The Triple C Dawg) on the menu only through this week.
The $145.49 culinary sensation, created by Capitol Dawg owner Mike Brown, beat a record previously held by Vancouver's $100 Dragon Dog and features an 18-inch premium all-beef frank, which is grilled in drippings from applewood-and-cherrywood-smoked bacon, topped with epicurean delights, such as sautéed shallots, dried cranberries, mixed baby greens and—wait for it—a rare Swedish moose cheese, all nestled in a herb and focaccia roll that is specially baked by Sacramento's Old Soul Co. and toasted with white truffle butter.
Intrigued? You'll have to act—and eat—fast. The haute dog will only be available on the spot at Capitol Dawg through this Saturday. (Starting Monday, June 11, you can call ahead for a reservation to pick up your order within 48 hours until Brown runs out of its special ingredients, which he predicts he'll do in a couple of weeks.) A fourth "C" in The Triple C Dawg could stand for "charity," as $100 from each purchase goes directly to Shriners Hospitals for Children—Northern California.
For more information, click here.