Living (Not So) Large
University students from across California compete to come up with big ideas for small spaces.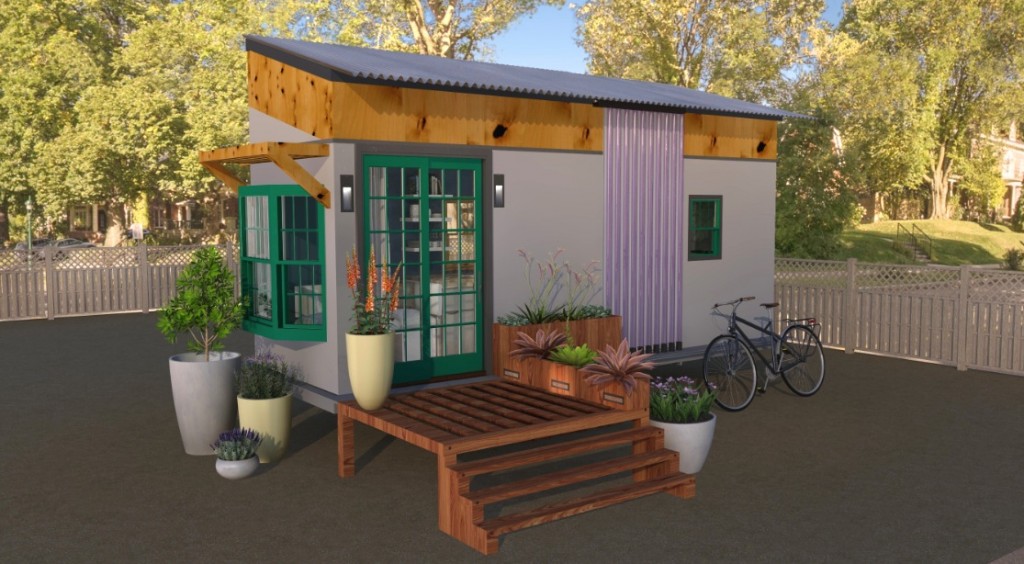 "Make no little plans," said the celebrated 19th-century architect Daniel Burnham. "They have no magic to stir men's blood."
Burnham, who oversaw the design of the massive 1893 Chicago World's Fair, can be forgiven for not foreseeing the decidedly 21st-century architectural movement surrounding tiny houses.
The fact is, tiny houses are suddenly huge.
Born of economic necessity and eco-friendly principles, the design of diminutive domiciles—typically only 100 to 400 square feet in size—has been enabled by advances in materials, solar power and other technologies. In fact, the aesthetic and engineering challenges have led to architecture that is downright sexy, filling pages in shelter magazines and getting the small screen treatment on shows like Tiny House Nation.
And this fall, tiny home aficionados will get to tour 10 houses that are part of a competition for California college students created by the Sacramento Municipal Utility District (SMUD) to promote energy efficiency and green design. The structures will be on display on Oct. 15 at Cosumnes River College.
Inspired by the U.S. Department of Energy's Solar Decathlon contest, SMUD challenged the student teams to create fully functional, net-zero homes that produce more energy than they consume.
The potential for these small wonders is big, indeed. In some cities, they're being built for the homeless; some have been designed with farmworkers in mind; others have been created as campus housing.
In this competition, each school will choose the end use for its particular home. For instance, Sacramento State's entry, seen above, will function as a tool to educate students on sustainable building and living, and Santa Clara University is creating a dog-friendly, 238-square-foot home for veterans to live in while they train their service dogs.
Little plans? We think not.
The public viewing event for the Tiny House Competition will take place on Saturday, Oct. 15, from 9 a.m.-4 p.m. at Cosumnes River College (8401 Center Pkwy, Parking Lot E). For more information, visit smud.org/tinyhouse