Mid-Century Mobile festival rolls on to Del Paso Blvd.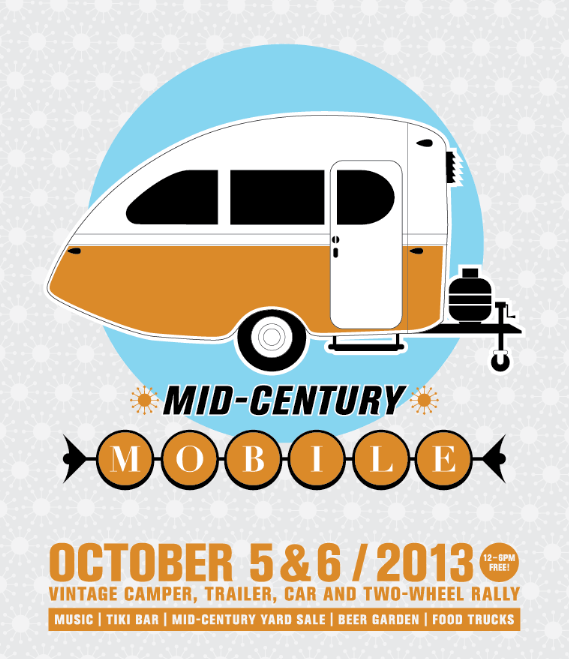 Let the good times roll this Saturday and Sunday at the Mid-Century Mobile festival on Del Paso Boulevard featuring a cavalcade of vintage trailers, campers, bicycles, scooters and classic cars. On Saturday, starting at noon, two parking lots near So-Cal Speed Shop will be filled with these retro beauties, whose owners will be available to discuss their designs and history and provide tours inside larger models. Also on Saturday, attendees can sample suds at a Track 7 beer garden, fuel up with tasty eats from local food trucks like Fuzion Eatz, and rock out to 1950s tunes by local throwback band, The Afterlife. Want to take home some mid-century swag yourself? Scores of vintage furniture, art and housewares will be available at the nearby Schiff's estate store, and many of the vehicle owners will offer up some of their own trinkets and memorabilia.
On Sunday, some of the vehicles will move down the boulevard to the monthly "Good: Street Food + Design Market," where they'll be on display alongside local vendors hawking their wares like jewelry by Gigglosophy, The Good Stuff's handmade seasonal fruit preserves, and stylish clothes from the recently launched My Love for Vintage mobile boutique. A new addition to the market's lineup is the Slightly Skewed food truck, which debuted this week and offers up Asian street food like grilled meat kabobs and rice bowls. Hungry for more? Hot Italian's chef Fabrizio Cercatore will be serving up freshly made pizzas cooked inside his portable wood-fired oven using dough from his new Passione Pizza line.
Can't get enough of stylish wheels? You can bike over to Sunday's festivities with the Sacramento Area Bicycle Advocates, who will be hosting a Mid-Century Mobile Ride that begins at Hot Italian and takes participants to The California Museum to view its exhibit dedicated to iconic mid-century maven and Sacramento native, Ray Eames. Then, they'll lead the group across town to Del Paso Boulevard to see the vehicles on display and check out the remainder of the Good market. ($10 tickets to the ride, which include California Museum admission and valet bike parking, can be purchased here).
Free. Saturday: Noon to 6 p.m. 1715 Del Paso Blvd. Sunday: 1-6 p.m. 1409 Del Paso Blvd. midcenturymobile.com