Museum by Design
Charles and Ray Eames are considered two of the most acclaimed designers in American history. Now it's time for Sacramento to make history by building the first museum dedicated to the pair in Ray's hometown.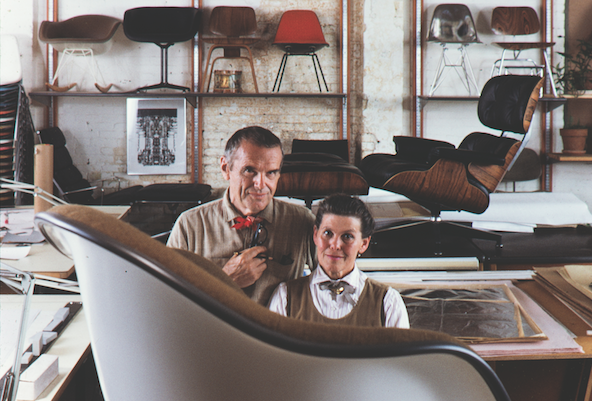 The Idea
Sacramento has produced some of the country's greatest creative minds, from painter Wayne Thiebaud to author Joan Didion. And in the world of design, Ray Eames tops that list, along with her husband and collaborator, Charles.
But before Ray became an international modernist legend, she was, in the words of the late, great newspaperman Herb Caen, a Sackamenna kid. She was born on Dec. 15, 1912, in Sacramento as Bernice Alexandra "Ray" Kaiser, and went to Sacramento High and Sacramento City College before moving to New York at age 19 and later attending school in Michigan, where she met Charles. Together, the husband and wife transformed the world of design in the 20th century. And their work remains every bit as inspiring and relevant today as it was in the 1950s when they helped define mid-century modernism.
Their work has graced many of the most renowned museums on the planet, from SFMOMA to New York's Whitney and London's Design Museum. Yet, amazingly, an Eames museum itself does not exist.
Let's build one here.
Let's honor Charles and Ray's contributions by erecting an edifice of their own design—perhaps in the form of one of their unbuilt structures—and filling it with their work, such as their signature Eames Lounge Chair and Ottoman, their influential films, Ray's lithographs and Charles' photographs. The couple designed for the masses. As such, the masses should be able to visit to see what they designed for decades to come.
Yes, Ray left her hometown when she was 19, but she spent her formative years here. Similarly, Andy Warhol left his native Pittsburgh at 20, and that's where his museum is today.
And in a city lacking in civic amenities, an Eames Museum would make Sacramento a must-stop on the travel itineraries of design lovers everywhere.
The Players
Any conversation on this topic would need to start with Charles and Ray's family. Fortunately, the Eames Foundation is based in California and the family has become well acquainted with our city ever since Sacramento's California Museum mounted a Ray Eames exhibit in 2013 and inducted her and Charles into the California Hall of Fame that same year.
The Bottom Line
Mayor Steinberg has talked a lot about creating a "destination city." For all the major developments around here, none qualify as magnets that will draw visitors from across the globe. This project would become such an attraction, guaranteed. Charles Eames once said, "Recognizing the need is the primary condition for design." The world—not to mention this region—needs an Eames Museum. The conditions are right. Our native daughter belongs to the world. Let's invite the world to her hometown.