New sports lounge to open in El Dorado Hills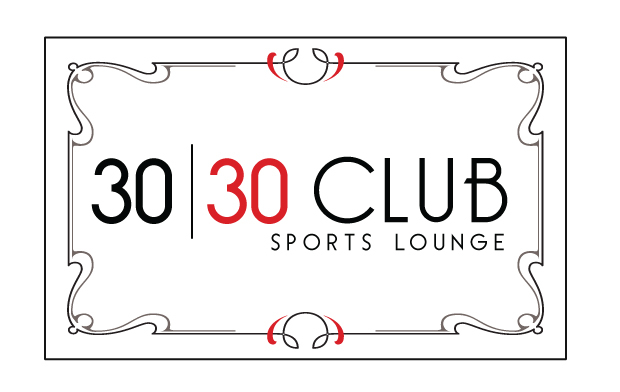 Just in time for the new Sacramento Kings season, restaurateurs (and brothers) Matt and Fred Haines plan to open a new sports lounge on Nov. 2 called the 30/30 Club next to their Bistro 33 restaurant in the El Dorado Hills Town Center. And this will be no average neighborhood watering hole "with peanuts on the floor," says Matt. Instead, the cozy, dimly lit space overlooking the lake in the Town Center will boast dark hardwood floors, comfy leather sofas, both indoor and outdoor bars, an airy patio area, and plenty of big plasma-screen TVs throughout. The lounge replaces the former SideBar event space.
In addition to playing off of the numbers in Bistro 33's name, the name 30/30 refers to elite baseball players like Hank Aaron and Willie Mays that have hit at least 30 home runs and stolen 30 bases in a single season, all of whom will be represented on a wall of photographs. Other sports stars to be featured throughout the space include those that wore the jersey number 33, like Larry Bird and Kareem Abdul Jabbar. And be sure to look up to the ceiling to see the framed black-and-white photos from historic sports moments that will be mounted overhead.
The menu—designed by chef Fred Haines—will include a variety of fresh, affordable items, ranging from flatbreads like a classic margherita and salads to some heartier sports bar staples like burgers. At the bar, diners will be able to choose from a frequently rotating variety of about 10 specialty beers on tap from the likes of Rubicon Brewing Company, as well as a lineup of craft cocktails whipped up by bar manager Aaron Blitvich, such as his popular Town Center Cucumber Collins (aka the T.C.C.C.)—made with cucumber, lime, vodka and soda water—and the citrusy Summer Hummer, made with lemon-limeade, vodka, fresh lemon and mint.
And football fans can kick things off early for 30/30's weekend brunch, which will be served from 9 a.m. to 2 p.m. on Saturdays and Sundays throughout the year, offering several of Bistro 33's staples like a turkey and cheese omelet and cracked hazelnut waffles, plus a make-your-own Bloody Mary bar with a choice of mixes, vodka, spices and fresh veggies. The lounge will also host other weekly events like Tuesday shuffleboard tournaments, and for Kings games that fall on Friday and Saturday nights, they plan to invite local DJs to come and spin during commercials and halftime.
Opening Nov. 2 in El Dorado Hills at 4364 Town Center Blvd., Ste. 124. 358-3733. bistro33.com