Old Sacramento's Fat City gets a menu makeover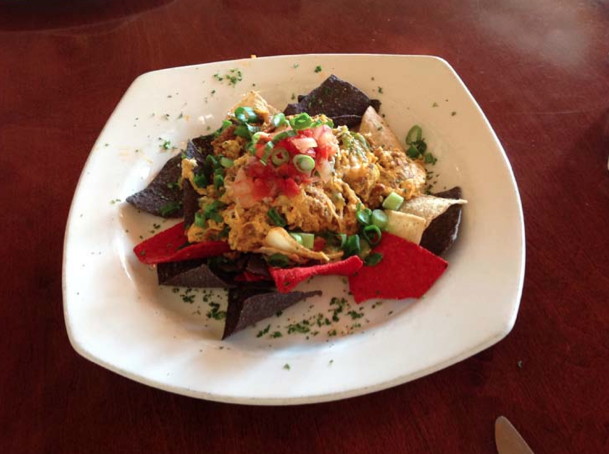 Fat City Bar & Cafe is one of the oldest outposts of the Fat's empire, but it's also unique in that the menu serves up more American fare than Chinese, including burgers, pasta and even Sunday brunches (in fact, it's open later than almost any brunch spot in town, with a luxurious 3:30 p.m. cutoff for weekend sleepyheads).
And while the restaurant refreshes its menu a bit every year, the crew at Fat City, led by matriarch and chef Lina Fat, introduced a slew of new menu options this week. Among them: a pesto turkey burger with provolone and cranberry mayonnaise, and a shrimp and artichoke heart fettuccine with tomatoes in a white wine butter sauce.
The brunch menu also got an update, with a new biscuits and gravy dish, along with a Southwestern scramble with chorizo, avocado, jalapeño, cheddar and jack cheeses, onion, cilantro and tomato salsa, all served over a bed of rainbow tortilla chips (pictured).
Fat City is located at 1001 Front Street in Old Sacramento. The updated menus can be found at FatsRestaurants.com.