Owners of Mother and Empress Tavern roll out a new food cart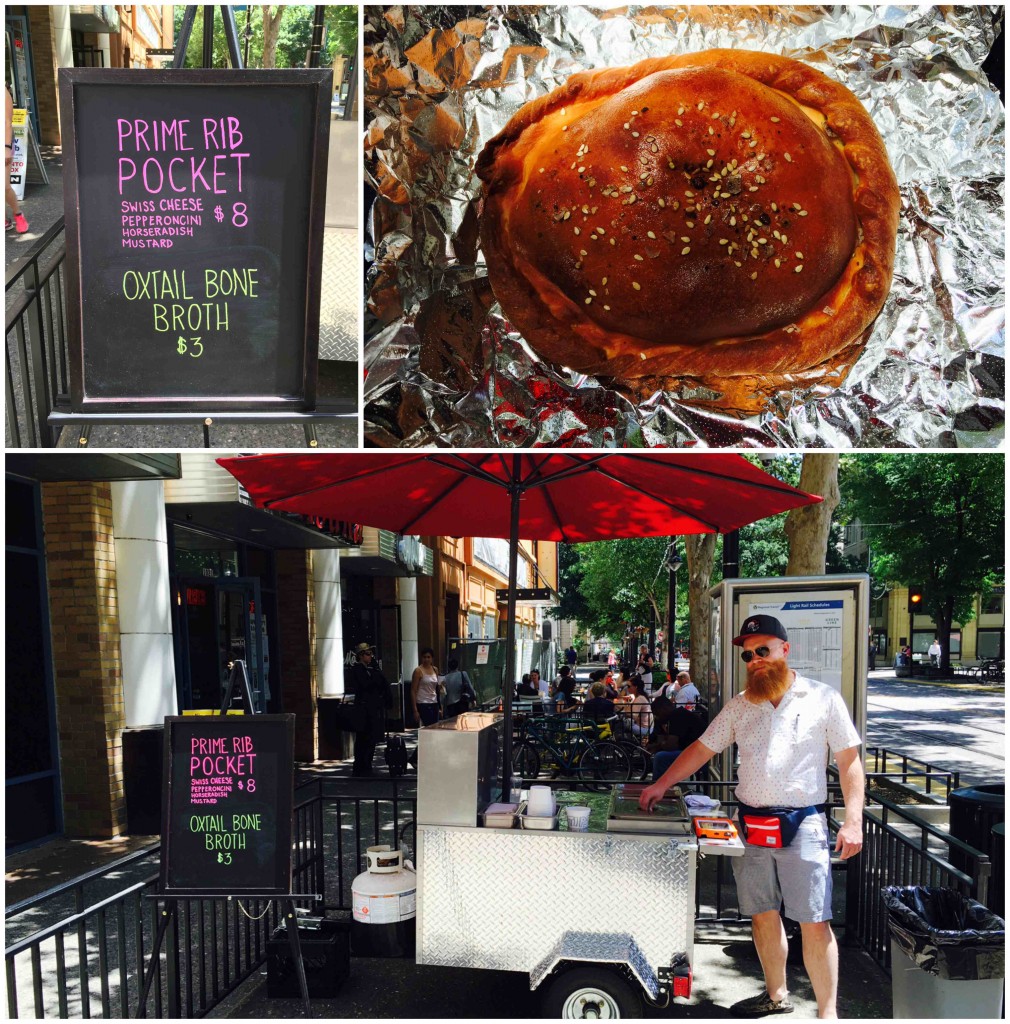 The owners of downtown hot spots Mother and Empress Tavern—Ryan Donahue and Michael Thiemann—debuted a new food cart today on K Street.
"[Running a food cart] has been a dream of mine for a long time," says Donahue.
The cart serves $8 prime rib pockets—Empress' Parker House roll dough stuffed with prime rib, pepperoncini, horseradish and mustard—and $3 cups of oxtail bone broth, which can be ordered separately or together.
"Ideally it would be like a French dip," says Donahue. "But the nice part [about the pocket] is it's something that people can grab and eat and walk with."
Devised by Empress/Mother cook Chad Novick (who also helms the cart), the grab-and-go pocket will be the main offering of the food cart, which will be open on weekdays beginning at 11 a.m. and will close whenever Novick runs out of his wares. The cart will be "somewhere on K Street," according to Donahue, but will typically be in front of Mother or Empress.
The cart will be in the testing stages for a while with the prime rib pocket, which took months to perfect, says Donahue, but if all goes well, passersby may start to see a more extended menu of Novick's hand-held pies.
You Might Also Like
New locally grown on-demand food app launches in Sacramento
Midtown's Der Biergarten is pouring beers for a good cause
10 fun things to do on Memorial Day weekend