Q&A with former chief White House photographer Pete Souza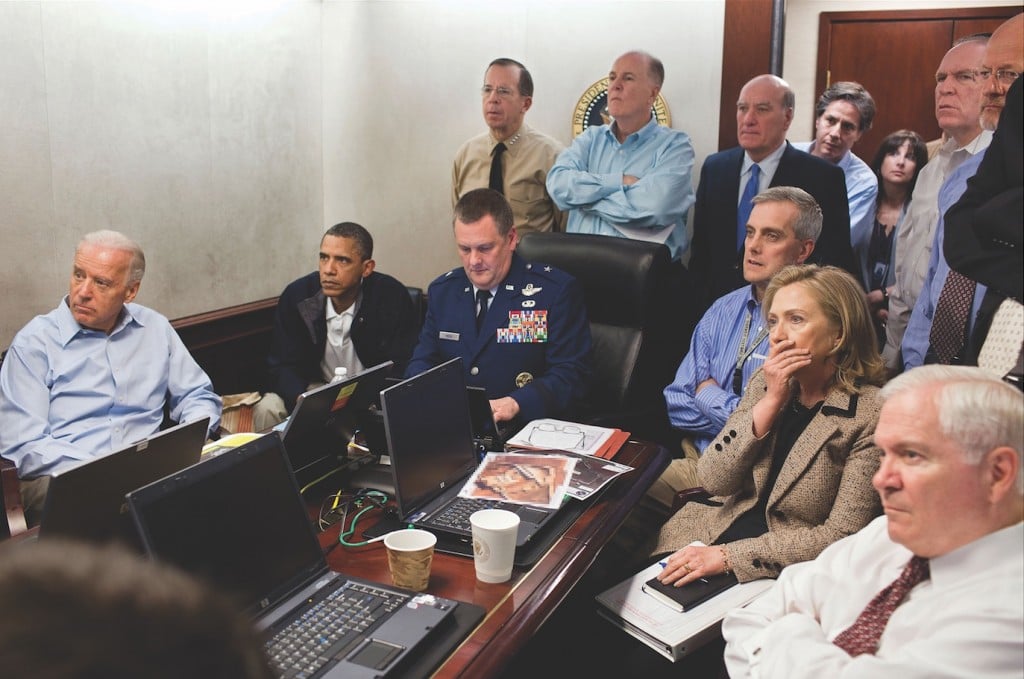 As chief official White House photographer during the Obama administration, Pete Souza took upwards of two million pictures during the president's two terms in office. The veteran lensman—who also served as a White House photographer for President Reagan—will give a presentation at the Mondavi Center on Dec. 1 on the heels of the release of his book Obama: An Intimate Portrait and takes us behind the camera to provide an insider's view of his last eight years in Washington.
You were the chief White House photographer from 2009-2017. What was that like?
For eight years I was on call 24/7. We still used BlackBerries, and for eight years that BlackBerry was either on my belt or by my bedside table. That takes a lot out of you, to be on call like that all the time. There were days I shot more than 2,000 [photos].
Can you tell us about some of the photos you will show at the Mondavi Center?
I'll be trying to give people a rounded view of not only [Obama's] presidency, but of what he is or was like as a person. Some of my best pictures are not necessarily from big events—they are from little moments that tell you so much about him. So there will be pictures of him playing with kids and being a family man.
But I'll also show the difficult [aspects] of the presidency. I'll do that with the health care vote [when the Affordable Care Act was passed into law in 2010]. There is one picture that some people might be familiar with, where he is applauding the vote, but I'll try to broaden the visuals in my presentation and show how we got to that point. So you'll see him in the days and weeks before, working on the health care [bill].
I'll talk about the shooting at Sandy Hook in Newtown. [President Obama], even to this day, says that was the worst day of his presidency. I'll try to give people an emotional look at what that day was like for him. I had a hard time getting through the Newtown pictures. I get emotional myself thinking about it.
An iconic photo from 2011 shows President Obama and Secretary of State Hillary Clinton in the Situation Room watching the mission to capture Osama bin Laden. What was it like to be in that room? 
The photo (shown at top of page) was [taken] when the Special Forces were actually on the ground in Pakistan, and the national security team was able to follow this in real time. They were jammed in that room for about 40 minutes, and I was in the corner. These are the most powerful people in the United States government—the president, vice president, chairman of the Joint Chiefs, the secretary of state, the secretary of defense—and they were basically powerless to do anything about what was taking place. I think that's what leads to people appreciating the photos, that anxiety that comes out in all those faces.
Oftentimes, especially for national security meetings, I would be the only nonparticipant in the meeting. I guess I would say that I relished those moments, to be the one who would capture those moments of history.
Of all the photographs you've taken, is there one that stands out to you?
The picture of the little boy touching the president's head (shown above). It started out as a family photo, a keepsake. There was this moment where Jacob [Philadelphia], the little boy, asked [President Obama] a question—his friends had told him that his haircut was just like the president's—and that's when the president bent down and [Jacob] touched the president's head. It happened so fast that I literally got one frame of it. I didn't realize the significance of the photograph until later. Over the years, it became iconic, symbolic of [Obama's] presidency and what he meant to African Americans: Here's this little 6-year-old boy, and the president of the United States kind of looks like him.
$15-$75. 8 p.m. Mondavi Center's Jackson Hall. Old Davis Rd. and Mrak Hall Dr. Davis. 530-754-2787. mondaviarts.org