Reintroducing Brent Bourgeois
After two decades away, singer-songwriter Brent Bourgeois returns to the microphone June 2 with his new solo album Don't Look Back, which features his former Bourgeois Tagg bandmates as well as friends like Todd Rundgren and Julian Lennon.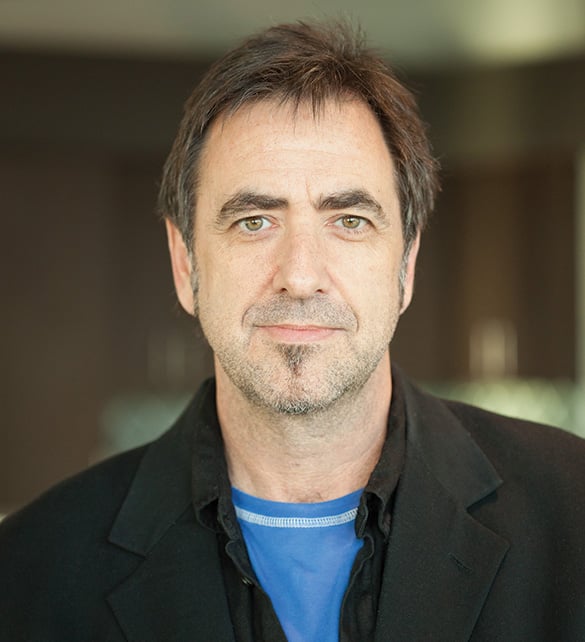 Wow—has it really been almost 20 years since we heard a new full-length Brent Bourgeois album?
Yeah, it's been almost 20 years. [At the time], everything I did was through record companies, and things cost hundreds of thousands of dollars. Now I'm doing everything myself. It's a completely different world.
Did you find that to be a more satisfying way to work—to do it yourself?
Yeah, in a lot of ways. My original intention was to make these songs on my living room floor. I didn't even know what I was going to do with them, but they just started sounding like an album.
What have you been up to since your last album, Come Join the Living World, which was released in 1995?
I was producing, and then I got invited to become a vice president of A&R at a record company [Word Records] in Nashville. Then, in 2002, the record company just kind of collapsed. My wife wanted to move back to California, so we did. We moved back to Sacramento and I just basically put [music] away. I wrote three books—two historical novels. I coached soccer and worked with my daughters in musical theater. I didn't do the music business for almost 10 years.
Do you remember a specific time when you said, "I'm ready to get back in the game"?
I think it was around the time I wrote [the Don't Look Back tracks] "The High Road" and "Poor Me." I felt like those songs were as good as what I left off doing, if not better.
Those songs feature contributions by Julian Lennon and Todd Rundgren. How did they get involved?
Todd is someone I've worked with and known for a long, long time. I had no idea if he would sing on the record, but I certainly had a good enough relationship with him to ask. He did a great job. And Julian is somebody I knew 25 years ago. Bourgeois Tagg played some dates with him; he was a fan of the band. He started popping up, liking things on my Facebook [page]. After I got Todd involved, I thought, "You know what? ['The High Road'] is very Julian Lennon-ish. I'm just gonna ask him." And he came back within 15 minutes. He said, "I love it! I hear myself in it. When do you wanna do it?"
There's also a reunion with your former Bourgeois Tagg bandmate Larry Tagg, right?
And the other members of the band [including guitarist Lyle Workman and drummer Michael Urbano]. This entire record is a kind of walk-through of my musical life. I was going to get all of them to do a song, and they wanted to do it. Everybody stayed friends [and was] just looking for an excuse to do something. So that was really fun.
Starting June 2, Don't Look Back will be available for purchase on Brent Bourgeois's website brentbourgeois.com.