Republic launches brunch service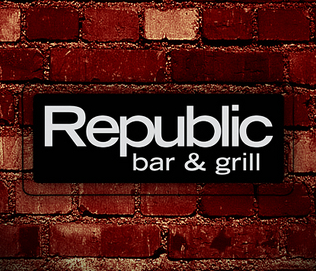 Republic Bar & Grill, the downtown restaurant that started as an extension of Andrew Blaskovich's popular food truck Drewski's Hot Rod Kitchen, kicks off "Sacramento's most twisted" brunch service tomorrow, July 29, with a menu that, like his truck, follows the culinary road less traveled.
With service running from 9 a.m. to 2 p.m. every Sunday (and soon Saturdays, too), Blaskovich will serve up items as diverse as biscuits and gravy with jalapeno and honey biscuits; the "15 Car Pile-Up" with "deconstructed breakfast tots" pan-fried with ham, bacon and sausage, two eggs and cheese topped with wasabi aioli; and a thick-cut French toast stuffed with sweetened cream cheese and berry compote, drizzled with Nutella and an optional topping of Pop Rocks (fitting for a restaurant filled with retro games like Skee-Ball and '80s arcade games). You can also build your own omelet at the restaurant's omelet station, which includes egg-white options.
But Blaskovich says, "I really think the Monte Cristo might be my fav." This twist on the classic sandwich includes smoked chicken, ham and Swiss on artisan bread that's lightly battered and grilled with a spicy raspberry dipping jam.
Republic is located at 908 15th St., across from the Memorial Auditorium. (916) 822-5152. To read more about Republic in our recent "Great New Places to Eat" feature, click here.