Restaurants go green in October for 5th annual Vegan Chef Challenge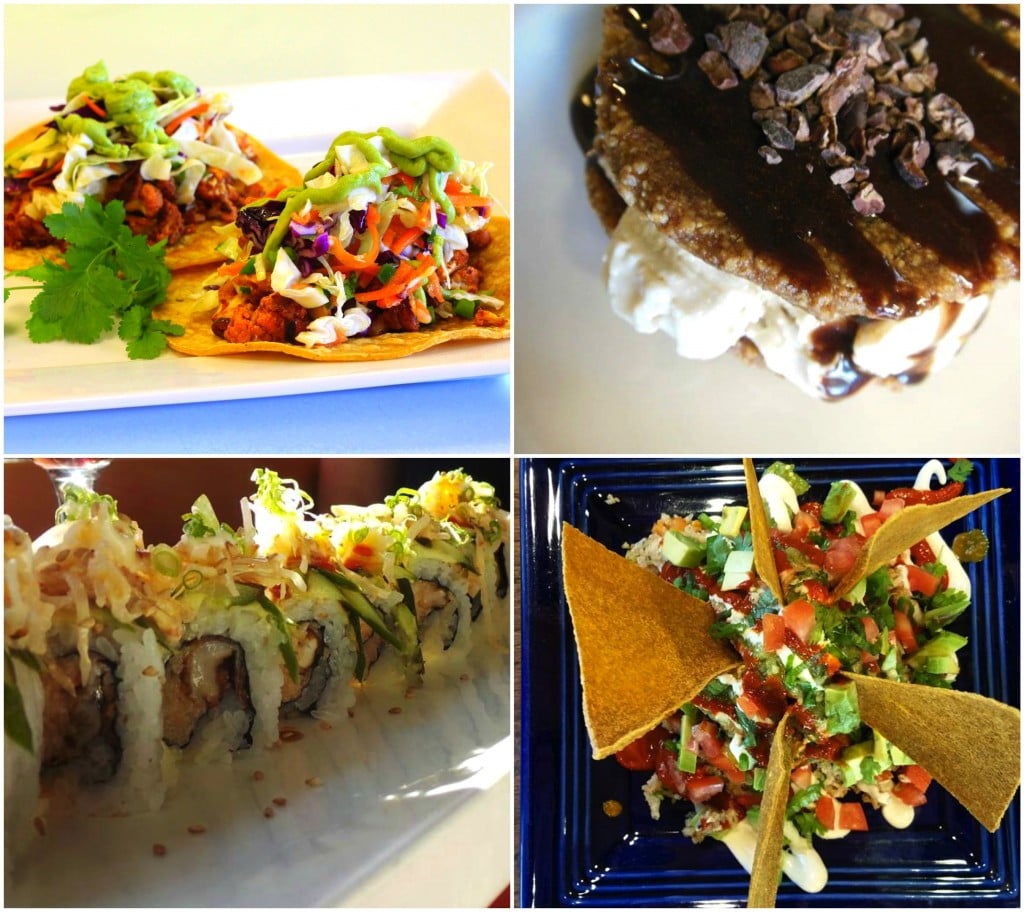 The fifth annual Sacramento Vegan Chef Challenge returns creative plant-based dishes from local restaurants.
From Oct. 1 to 31, participating chefs will offer vegan appetizers, entrées and desserts. New this year will be the brunch and bar categories. "The chefs really go all out to create with their menus to create beautiful presentations and delicious foods," says event coordinator Bethany Davis. "It increases awareness that plant-based foods can be just as good as any other food."
Eighteen local restaurants and breweries are signed up to participate this year, including Tower Bridge Bistro, Capitol Garage, Thai Basil, Evan's Kitchen, The Porch and 58 Degrees. "It's a lot of fun," says Evan Elsberry, chef-owner of Evan's Kitchen. "I learn a lot about plant-based diets and get to work with new foods and vegetables that I didn't know anything about."
The Vegan Challenge will highlight the versatility of the diet: from the Green Boheme in Roseville comes the Livin' Nachos with jicama Mexican rice, cashew sour cream and house-made chips made from blended vegetables, nuts and seeds. Lou's Sushi in midtown will present its O.M.F.G vegan roll filled with spicy daikon radish and grilled oyster mushrooms and topped with avocado, grilled asparagus, slivered onions and spicy garlic mayo. Baagan, which is relocating from Roseville to Rocklin this week, will present vegan salted caramel brownies made from a blend of chickpeas, cashews, oats and coconut sugar drizzled with rich caramel sauce infused with sea salt, agave nectar and maple syrup.
Diners can vote for their favorite vegan dishes at the restaurants themselves (diners will be given a ballot upon ordering) or online at the competition's website. After all the votes have been tallied at the end of the month, chefs will be awarded recognition for best presentation, best taste, best overall menu and most enthusiasm. Diners who visit 10 or more participating eateries will be entered into a drawing that includes prizes like vegan cookbooks and restaurant gift cards.
For a full list of restaurants involved in the Sacramento Vegan Chef Challenge and to find out more, visit sacveganchallenge.com.
You Might Also Like
Local maker of small-batch craft sodas to launch Burly Beverages
New ice cream shop brings farm-to-scoop flavors to downtown Sacramento
Sacramento Kings and JMA Ventures announce 3 new restaurants for Downtown Commons