Sacramento Bacon Fest returns with sizzling eats and events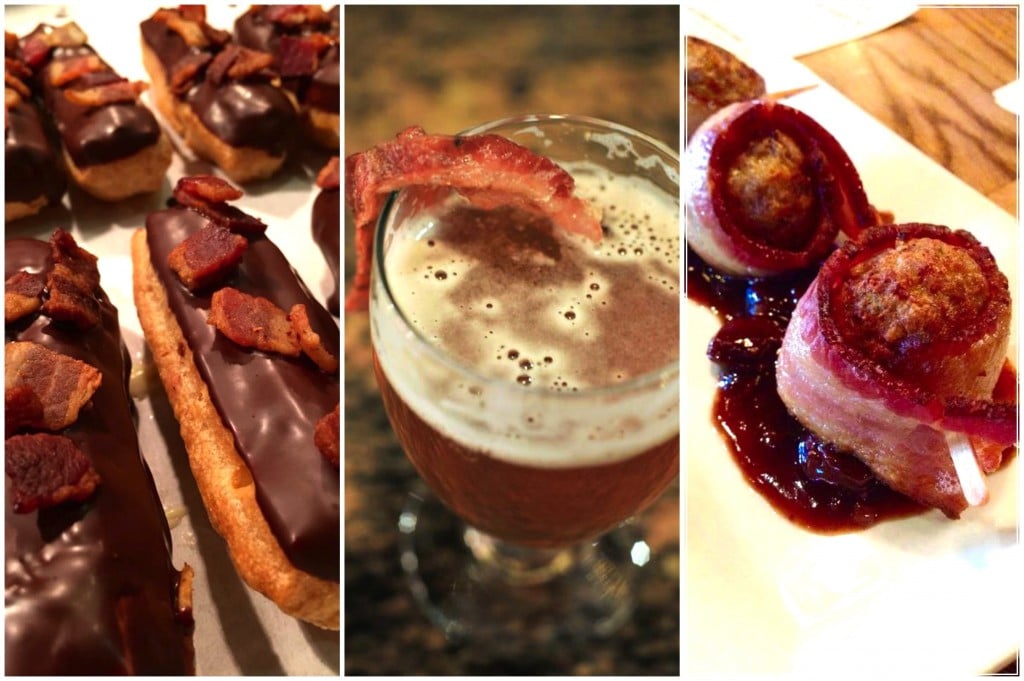 Sacramento Bacon Fest is back for its fifth year, and promises to churn out lip-smacking, carnivorous creations from Jan. 25-30.
The week-long festival has grown considerably since co-founders Brian Guido and Nick Miller launched it in 2011 as a three-day weekend event with 20 participating restaurants. This year's roster involves nearly 100.
"I wanted to support local restaurants that sourced great ingredients, worked with local farmers and utilized as much of the livestock they sourced by practicing charcuterie [and] making their own bacon," Guido says of the festival's inception.
During this year's festival, K Street's Empress Tavern will host a kickoff on Jan. 25 with a culinary competition (think the TV series Knife Fight), in which chefs will be given a handful of ingredients and an hour to craft two to three dishes. Kelly Hogge of Magpie Cafe, Ian MacBride of Lucca Restaurant & Bar and Brad Cecchi formerly of Grange Restaurant & Bar will duke it out while Empress offers bites and drink specials to festival goers. According to Empress partner Ryan Donahue, the tavern will also likely debut its new hot dog cart with items like gourmet sausages that evening.
The schedule is packed with more first-time events, like a cocktail battle at Bottle & Barlow on Jan. 28 featuring eight competitors crafting bacon-themed cocktails while attendees munch on bacon nacho specials from It's Nacho Truck. On Jan. 30, a beer bus tour will take brew enthusiast to spots like West Sacramento's Bike Dog Brewing Company and Track 7 Brewing Company in Natomas for complimentary pints and bacon bites along the way. On the other side of town, Tahoe Park's Bacon & Butter will host a pop-up dinner Jan. 27 that will include a cocktail hour with appetizers, four courses (featuring meaty combos like bacon lobster tater tots and chicken-fried bacon and quail) and bite-sized desserts.
Proceeds from this year's festival will bring home the bacon for the Center for Land-Based Learning in Winters, a nonprofit that engages youth with agriculture and educates future farmers.
For a complete list of Sacramento Bacon Fest events and ticket information, visit baconfestsac.com.
You Might Also Like
Taste: Shoki Ramen House reopens and Umai Hot Savory Dogs expands to Natomas
New Gold Rush-inspired brewery changes its name, sets opening for February
Taste: Pushkin's Bakery expands and a Greek market opens in Arden-Arcade