Sactown Magazine receives three national award nominations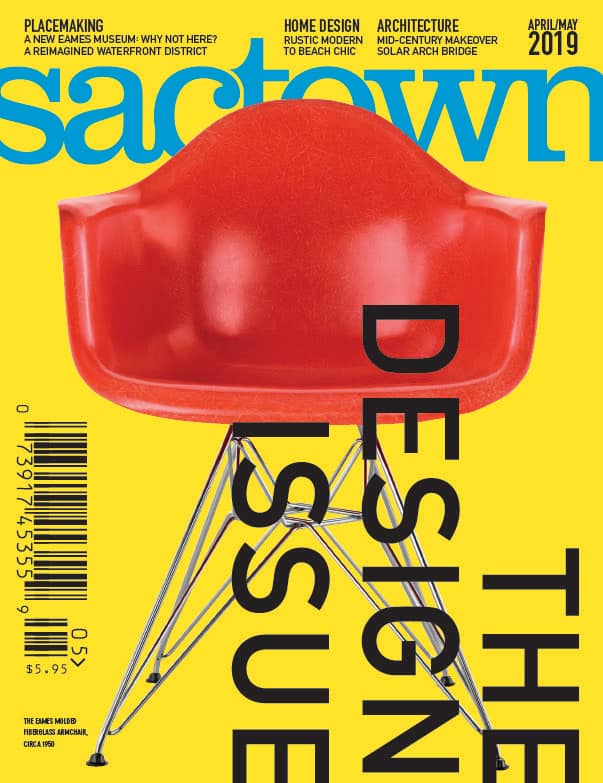 We here at Sactown are proud to announce that we just received three 2019 Folio Award nominations. (Folio is the national publication for the magazine industry.)
The nominations are in the following categories:
Best Full Issue
Our April/May 2019 "Design Issue" covered all things design in Sacramento, with features by Hillary Louise Johnson on designer Curtis Popp and the newly renovated mid-century modern SMUD headquarters, and a "Designs Within Reach" feature by Leilani Marie Labong, which spotlighted new and notable projects coming soon to Sacramento. The issue also featured a Q&A with New York Times design critic Allison Arieff by Stu VanAirsdale.
Best Profile
This is the second nomination of the year for "The Curious Case of William T. Vollmann" by Hillary Louise Johnson about the celebrated Sacramento author who published two books last year on climate change. The profile, which appeared in Sactown's April/May 2018 issue, won best profile at the 2019 National City and Regional Magazine Awards in Minneapolis in May.
Best Essay
"The Big Sick" is a powerful, first-person account by founding Sacramento News & Review editor Melinda Welsh, which chronicles her incredible journey from receiving a terminal cancer diagnosis to becoming cancer-free.
Other magazines nominated for Folio Awards this year include Entertainment Weekly, Food & Wine, Travel & Leisure, Saveur, Harvard Business Review, Texas Monthly, O, the Oprah Magazine, ESPN the Magazine, Consumer Reports, Popular Science and Real Simple.
Last year Sactown won two Folio Awards—for best cover (our Apple Hill cover) and best essay (co-editor Rob Turner's piece on the new $160 million I Street Bridge).
Winners will be announced at the 2019 Folio Awards Gala, which will take place on Oct. 30 in New York City.