Score three-course meals throughout Sacramento for $35 during Dine Downtown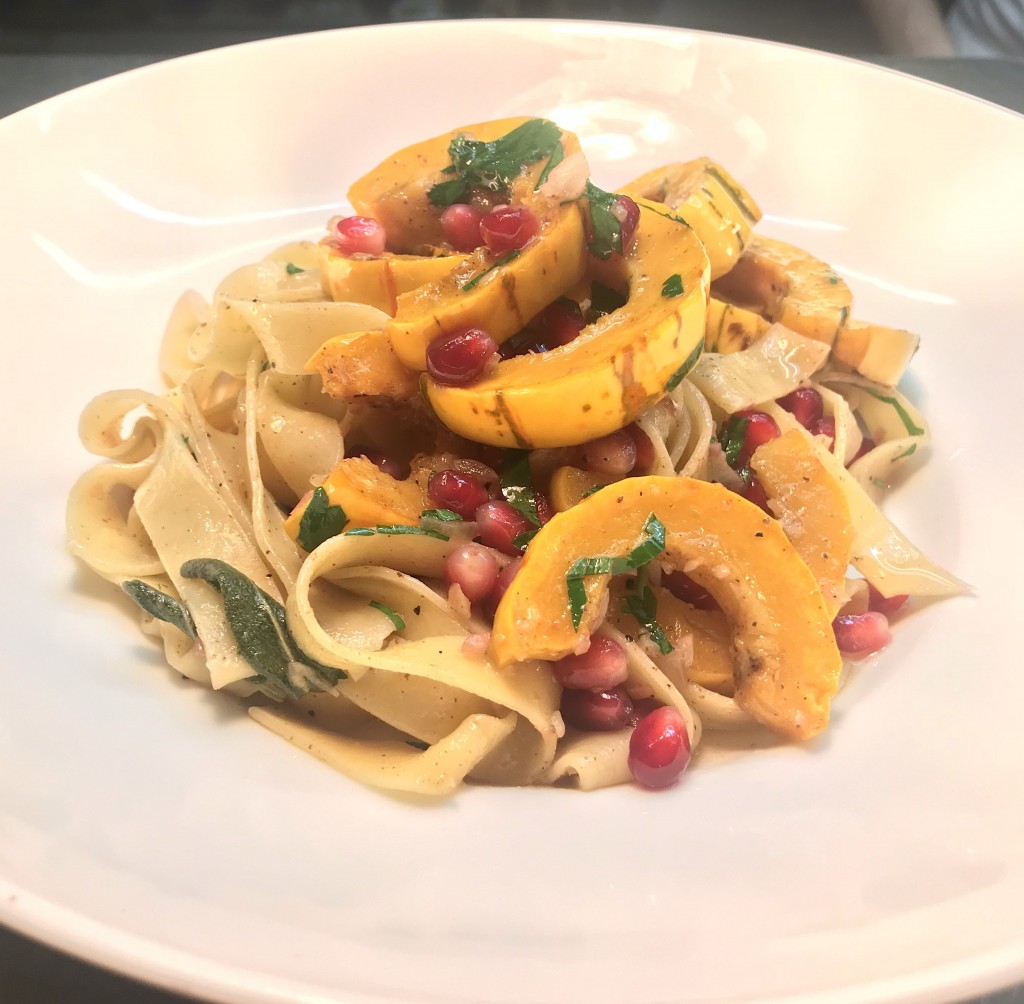 Get ready to eat your heart out, Sacramento. Dine Downtown is back for its 13th annual celebration of the city's exploding restaurant scene from Jan. 12-21.
The 10-day "feastival" will take place at over 30 downtown and midtown restaurants, featuring creative three-course menus for just $35 each. This year's event will showcase dishes at new local eateries like La Cosecha and Punch Bowl Social, as well as those at popular mainstays like The Porch, which will offer its deep-fried Nashville Hot Chicken with house-cured pickles, and Hook & Ladder, where executive chef Anthony Scuderi is whipping up fettuccine with delicata squash, brown butter and sage ("It's one of those dishes that once you start eating it, you can't stop," he says).
At Paragary's in midtown, executive chef Kurt Spataro is preparing a menu with items like Tuscan bean, vegetable and bread soup and pan-seared petrale sole on cauliflower couscous. For dessert, there will be warm brioche bread pudding with vanilla custard and white chocolate ice cream. Oliver Ridgeway, the head chef of downtown's Grange Restaurant & Bar, will be making carrot and ginger soup garnished with makrut lime and parsley persillade followed by hanger steak (or the vegetarian option: a fire-roasted cauliflower steak) with a side of potato confit and sautéed florets of broccoli. A citrus olive oil cake topped with lemon curd, black pepper mascarpone and almond brittle will complete the eatery's special Dine Downtown meal.
A dollar from each meal will go to local nonprofits, such as the Food Literacy Center. Dine Downtown served over 11,000 meals to hungry patrons last year, and since its launch in 2005 has generated $5 million in revenue for participating restaurants and charities.
For a complete list of participating restaurants and their menus or to make reservations, visit godowntownsac.com.
You Might Also Like
Sactown's Year in Food: A look back at 2017's most exciting restaurant news
A new health-conscious cafe opens in downtown Sacramento
Celestin's restaurant returns to Sacramento with new location, same beloved gumbo