Second Saturday (and Friday) Art Picks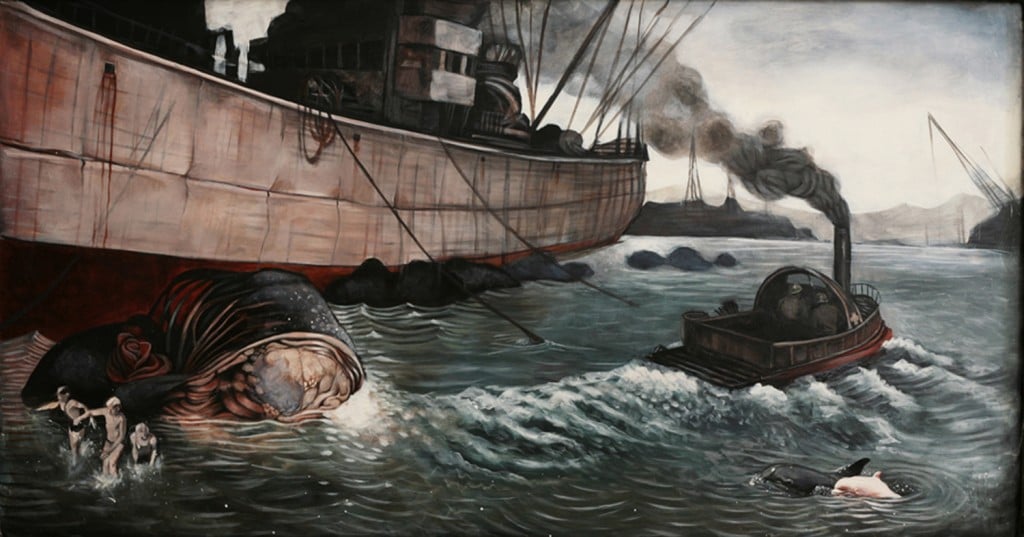 If it's Second Saturday in Sacramento, the streets and galleries of the city will be filled to the brim. And while there are many great exhibits to catch, here are a few of our faves.
Skinner Howard Contemporary Art's Saturday reception will run from 6 to 9 p.m. debuting Cody Lane Functional Art (more on this exhibit below). Sadly, this will be the final show in the gallery's 5,000 square-foot industrial space, which will close later this month as the gallery adjusts its operations.
At East Sacramento's Archival Gallery (3223 Folsom Blvd. archivalframe.com), you can get a glimpse of 16 rare prints from Sacramento painter Mel Ramos, who will be on hand from 7 to 9 p.m. tomorrow to meet and greet admirers. Ramos also has an extensive retrospective at the Crocker Art Museum right now and a large feature about his life and art is featured in the current issue of Sactown.
Or if you can't wait until Saturday, then tonight—June 8—head west to Davis' Natsoulas Center for the Arts, which will be celebrating its new group show listed below.
John Natsoulas Center for the Arts
June 6-30 Alex Reisfar, Kerry Rowland-Avrech, Marie Pascal and Wayne Thiebaud
This group show gathers works from four different artists ranging from traditional watercolors, like French-born painter Marie Pascal's intricately detailed landscapes, cafe scenes and cityscapes of San Francisco, to abstract expressionism from Davis-based painter Kerry Rowland-Avrech, who layers acrylic paint and glaze to create a flickering, flame-like effect. Also featured will be famed Sacramento painter Wayne Thiebaud, with a small selection of lithographs, sketches and woodcut prints portraying scenes of San Francisco and the beach, as well as candied apples, dogs, sandwiches and his trademark pies and cakes. Oregon-based artist Alex Reisfar, who recently sold a piece to Entourage star Adrian Grenier and is currently the artist-in-residence at The Log Cabin Gallery in Davis, will also be showing his surrealist paintings ranging from arresting ocean scenes (pictured above) to humans with animal heads. 521 1st St. Davis. 530-756-3938. natsoulas.com
Pamela Skinner/Gwenna Howard Contemporary Art
June 9-30 Cody Lane Functional Art
For his first solo show, local cabinet maker and artist Cody Lane debuts functional pieces like tables, cabinets and chairs formed from disparate materials like black crocodile vinyl, exotic woods and steel. "I want to take these materials and turn them into something cool and different for people's offices or homes," Lane explains. Also included are works that incorporate found items, such as two large bombshells, one of which serves as a base for an acrylic plastic-topped bench (pictured below). "I like to take the terribleness out of them," he says. 723 S St. 446-1786. skinnerhowardart.com