Sip your way through Sacramento's first-ever River City Wine Week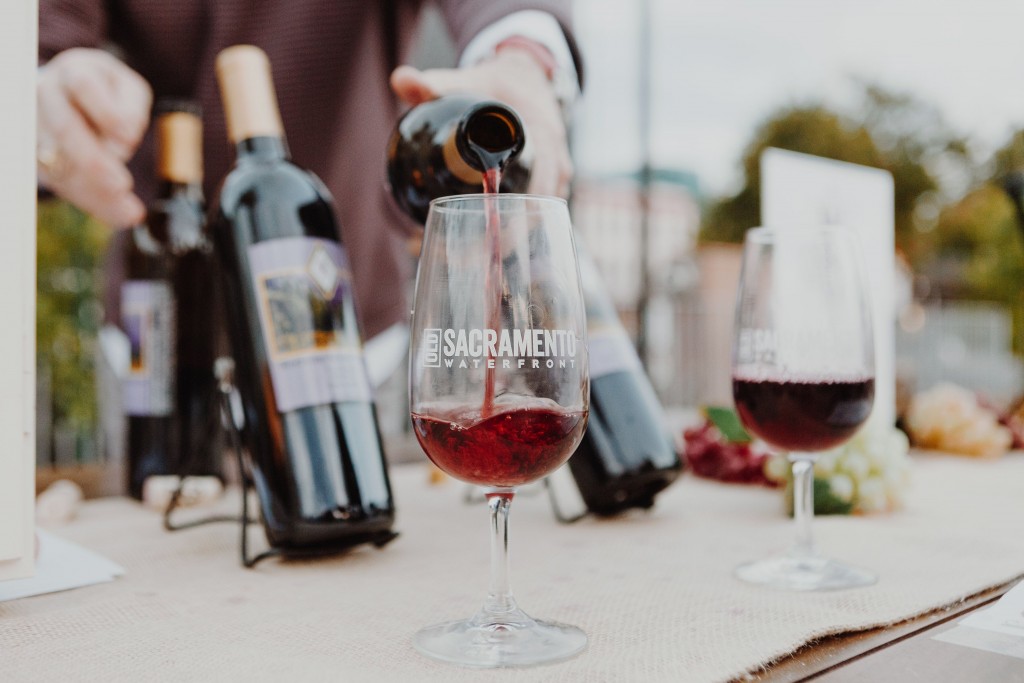 Craft beer, it's time to take a back seat as Sacramento raises a glass to all things vino during River City Wine Week from Aug. 7-11. From wine and cheese pairings to a river train ride with wine tastings, here are five highlights during the inaugural event.
The week kicks off at 6 p.m. on Wednesday, Aug. 7, at the "Pop and Pour" party at midtown's Clara complex, where guests can taste pours from over 30 regional wineries, such as Lodi-based Bokisch Vineyards and Jeremy Wine Co., while munching on cheeses and charcuterie from Bella Bru Cafe. The next night, Old Sacramento will host the Sunset Sip, where attendees can sample varietals from El Dorado County wineries like Nello Olivo and Holly's Hill (both from Placerville), and light bites like sliders and vegan meatballs from Rio City Cafe, as well as cheese and crudités platters from the Delta King.
If you want to wine and unwind, climb aboard the Sacramento River Train for its "farm-to-glass" event on Aug. 9. The Elkhorn-bound train will depart from West Sacramento for an unhurried two-and-a-half-hour ride along the water, over bridges, and through farmland as you sip pours from Clarksburg's Three Wine Co., as well as Bump City (founded by Tower of Power's Sacramento-raised keyboardist, Roger Smith).
For those in the mood for a champagne brunch, journey to Sheldon Wine Shop in Elk Grove on Aug. 11 at 1 p.m. for the "Bubbles and ChurWaffles" fête. Indulge in crisp-edged, sugar-dusted cornbread waffles paired with glasses of sparkling wine like JCB No. 69 Brut Rose, or the Duval Leroy Premier Cru Brut. Then at 4 p.m., head to The Rind, and learn how to perfectly pair a red, white or bubbly with different cheeses during a class led by the midtown cheese bar's co-owner Sara Arbabian.
Times, locations and costs vary. For a complete schedule visit: rivercitywineweek.com
You Might Also Like
The Big Chill
If Wallpapers Could Talk
Taste: Culinerdy Kitchen brings its over-the-top menu to downtown, plus more dining news for July 5