Start your engines! Mario Kart tourney bringing video-game fun to LowBrau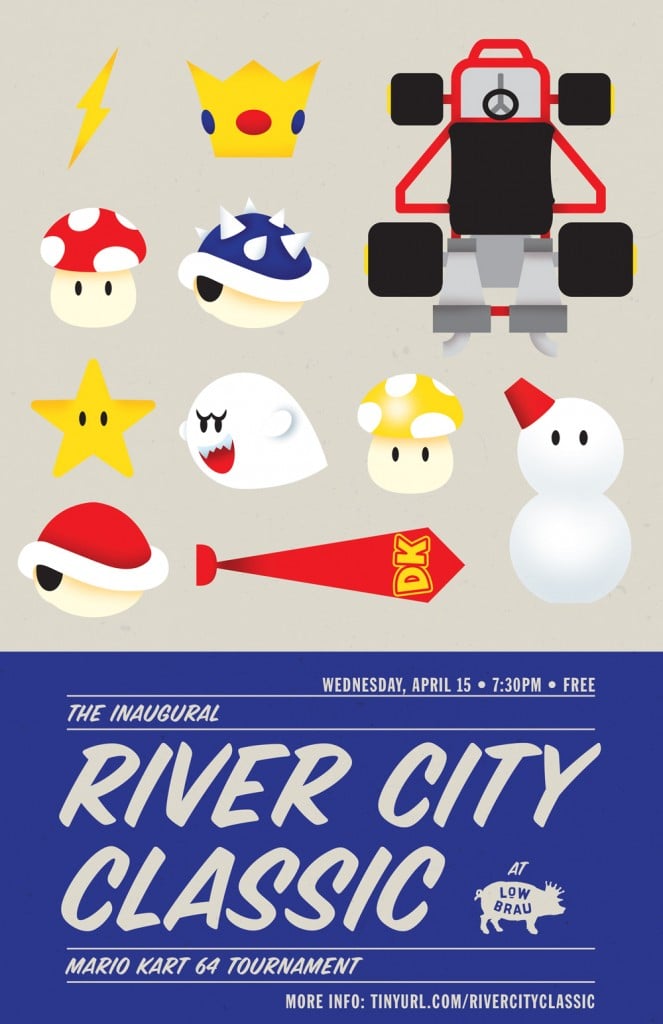 The first-ever River City Classic video game tournament will revive a classic title this week at the sausage joint and beer hall LowBrau.
More than 100 registrants have signed up for the Nintendo 64 Mario Kart showdown this Wednesday in midtown, where gamers and casual viewers alike can look on as competitors play the iconic go-kart race on LowBrau's projector screen and multiple TV's that will be set up inside the restaurant.
Several Nintendo 64 consoles will be stationed where players will participate in a qualifying round. (Sign-ups for this inaugural tournament are now closed.) First- and second-placers automatically move forward, while third and fourth-place finishers are entered in a drawing for remaining slots.
The bracket-style competition will narrow down to four players, who will then vie for the River City Classic trophy in four races projected live for viewers around LowBrau. Sacramento Comedy Spot proprietor Brian Crall and fellow comedian Chris Emery will provide running commentary while players compete as Mario, Luigi, Princess Peach, Yoshi and other characters.
"It's important to touch on the vintage games—the games that we played when we were kids," Arjun Singh, one of the event organizers, says. "There's something about the nostalgia of looking back and playing those games now as an adult that's very fun and [brings] a very kid-like nature to our event."
Free. April 15. 7:30-10:30 p.m. LowBrau. 1050 20th St. 706-2636. tinyurl.com/rivercityclassic
Related Links
Sacramento International Film Festival to host local premiere and after-party for Colin Hanks' Tower Records doc
Sky's the limit as international NASA hackathon comes to Folsom
R Street takes big leap forward as the Warehouse Artist Lofts create new cultural hub