State Capitol to host shot put event at USA Track & Field Championships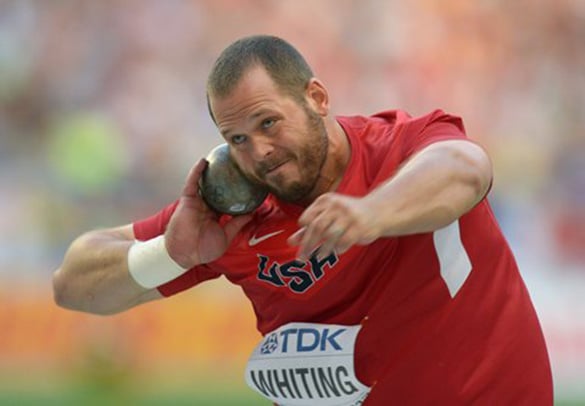 Expect a whole new type of power to descend on the State Capitol on June 25, when the building hosts the men's and women's shot put competitions of the USA Outdoor Track & Field Championships.
Officials with the Sacramento Sports Commission announced today that the event—dubbed the Capitol Shot—will welcome the country's best shot putters to the Capitol's west side, where they will contend for top honors and a leg up in the quest for Olympic glory in 2016. The Capitol and its dome will serve as the backdrop for the athletes throwing from a ring situated near 10th Street.
Spectators can view some of the sport's most prodigious putters for free from the elevated west steps. Among them are expected to be Ryan Whiting (the top-ranked shot putter in the world in 2013 and defending U.S. men's champion with a personal best of 73 feet, 1 1/4 inches) and Michelle Carter (who set an American women's record of 66 feet, 5 inches while winning the national title last June in Des Moines, Iowa), former men's world champions Christian Cantwell and Reese Hoffa and women's shot put stars Tia Brooks and Brittany Smith.
The competition will kick off with qualifying rounds at 10 a.m., with the women's final starting at 4:30 p.m. and men's final at 6:15 p.m. The games will resume the following day, June 26, at the championships' 2014 home at Sacramento State's Hornet Stadium.
Visit USA Track & Field's website for more information about the USA Outdoor Track & Field Championships in Sacramento.