Steven Spielberg, Lucille Ball among the latest California Hall of Fame inductees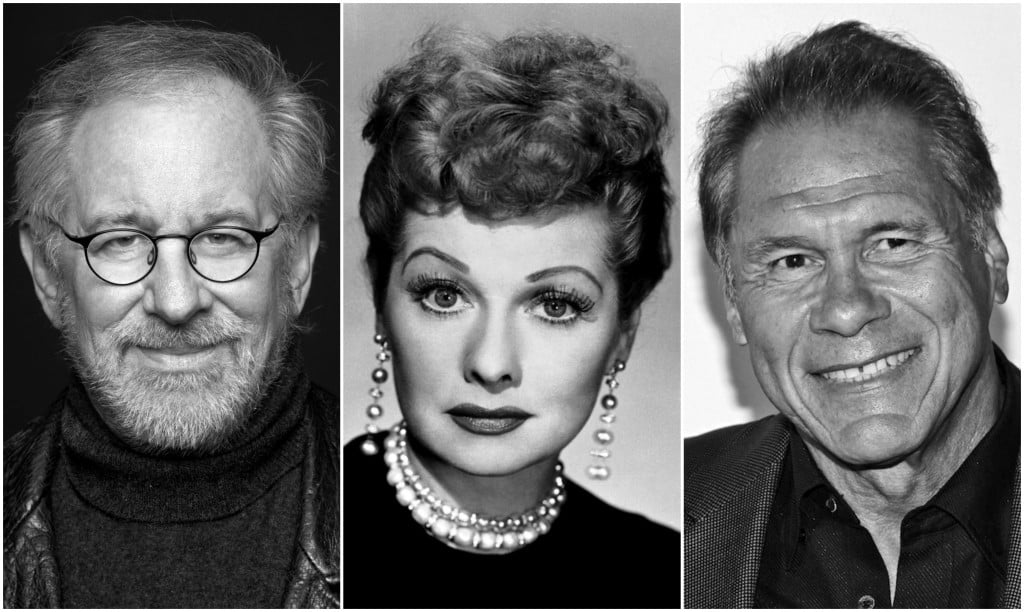 Director Steven Spielberg leads the pack of nine new inductees into the California Hall of Fame's 11th class, which the California Museum and the office of Gov. Jerry Brown and first lady Anne Gust Brown announced Tuesday.
Spielberg's major contributions to the Golden State's film industry, which began with his 1975 breakout blockbuster Jaws, earned him a seat on the Hall of Fame stage. His prolific four-decade career has included adventure films (Jurassic Park, The Indiana Jones franchise), sci-fi flicks (E.T. the Extra-Terrestrial and 2018's Ready Player One) and dramas, such as Schindler's List, which earned him two of his three Oscars, as well as the upcoming The Post, which stars Meryl Streep and Tom Hanks as the publisher and editor, respectively, of The Washington Post as the paper faces off against the government in its effort to publish the Pentagon Papers in 1971.
Spielberg is joined by fellow inductees Lucille Ball, who changed the face of comedy with her 1950s sitcom I Love Lucy; acclaimed Napa Valley vintner Warren Winiarski; Grammy winner and conductor of the San Francisco Symphony Michael Tilson Thomas; former NFL quarterback and two-time Super Bowl winner (and one-time MVP) Jim Plunkett; Nobel Prize-winning chemist Mario J. Molina; local Pulitzer Prize-winning poet and Beat writer Gary Snyder; Mabel McKay, member of the Long Valley Cache Creek Pomo tribe and original member of the state's first Native American Heritage Commission; and Susan Desmond-Hellmann, CEO of the Bill & Melinda Gates Foundation and a leader in cancer research innovation.
The honorees (or, in the case of posthumous honorees, their families) will be awarded the Spirit of California medal by the governor and first lady during a private ceremony at the California Museum on Dec. 5 at 7 p.m. (the event will be available via webcast on the museum's website), preceded by a red carpet entrance at 6 p.m., which the public is welcome to attend or watch live on the museum's Facebook page. The inductees' legacies will be commemorated with an exhibit at the museum featuring artifacts from their lives and careers, which will open Dec. 6 at 10 a.m.
Past inductees into the California Hall of Fame include Harrison Ford, Joan Didion, Jane Fonda, Charles and Ray Eames, Robert Downey Jr., Wayne Thiebaud, Mark Zuckerberg, George Lucas, Kristi Yamaguchi, Russ Solomon, Maria Shriver, Jack Nicholson, Steve Jobs, Jane Fonda and Charles M. Schulz.
You Might Also Like
Disney legends will descend upon Sacramento for upcoming appearances
Homecoming Queen: Greta Gerwig's stunning directorial debut Lady Bird
Q&A with former chief White House photographer Pete Souza