SusieCakes launches week of treats at new Sacramento location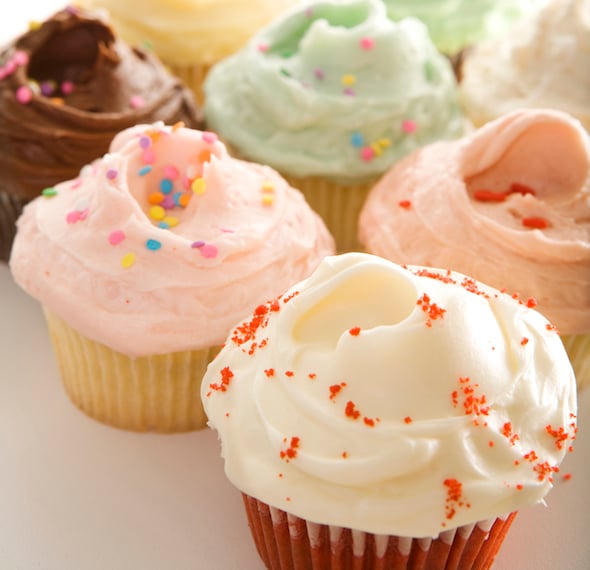 SusieCakes, the celebrated bakery that originated as a local sweet spot in Los Angeles, will arrive this weekend in Sacramento with a brand-new shop at the Pavilions Shopping Center.
A week of treats and specials will commence Saturday with a grand opening party from 1 to 4 p.m. featuring free desserts, face painting, a balloon artist, kids coloring contest, DJ, a raffle to win free cake for a year, and an Instagram booth for selfies and other souvenir photos.
The celebration continues through the end of the month with a Cupcake Happy Hour on Monday, Jan. 26 (featuring buy-one-get-one-free deals on cupcakes) between 4:00-6:00 p.m., followed by After-School Snack Day on Jan. 28 (offering free mini-cupcakes for kids 10 and under, with purchase) and culminating in Celebrate Your Sweetie on Jan. 30, where couples can capitalize on buy-one-get-one-free slices of cake between 5 and 7 p.m.
The Sacramento location is the 13th opened by SusieCakes owner Susan Sarich, a Chicago native who started her baking empire in 2006 armed with little more than her grandmothers' baking recipes on 4"x6" index cards.
The interior design and desserts both follow a classic midcentury style, from home-style carrot cake (with pecans and golden raisins layered in between praline filling) to a tropical coconut cake (layered with pineapple coconut filling and iced with fluffy coconut buttercream and shredded coconut) and pies like a chocolate cream and seasonal Key lime concoction that the San Francisco Chronicle has called "one of the best around."
All sweets are baked on-site daily from scratch, often while visitors look on through kitchen windows as the treats are made. The Sacramento store opens for business at 10 a.m. Saturday, with the grand opening festivities launching at 1 p.m.
564 Pavilions Ln. 865 2250. susiecakes.com
Related Links
10 sweet spots to celebrate National Pie Day
Get a taste of the sweet life at the second annual Sacramento Chocolate Salon
First look at Iron Horse Tavern, the next big eatery on the R Street corridor