Taste: The region's latest food, drink & restaurant news for May 21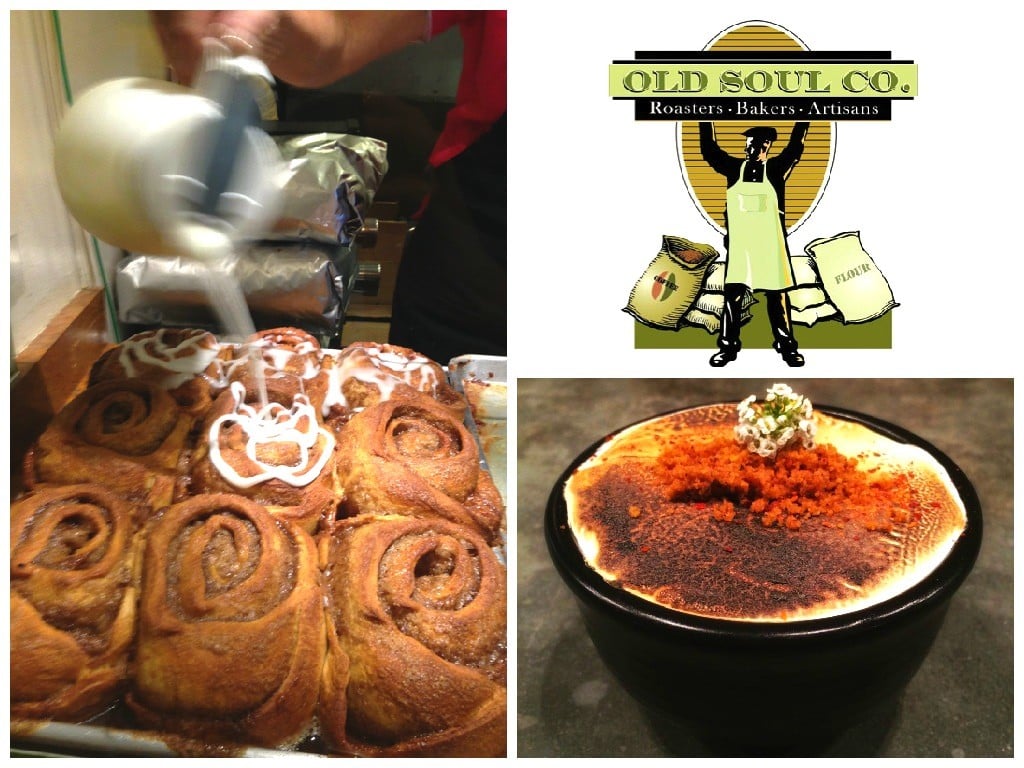 Here's the latest scoop on Sacramento's food scene news, including a wine bar coming to Oak Park, a crave-worthy dessert menu at a midtown hot spot and three new local restaurants at the airport.
Block Butcher Bar
Sweet meets salty at this midtown charcuterie hot spot, which launched its first dessert menu in March. The two-item menu, created by the restaurant's culinary director Allyson Harvie, features a no-bake cheesecake served in a mason jar with pistachio strudel and cream cheese filling topped with house-made seasonal preserves like strawberry for spring, and apricots and plums for summer. For a gourmet take on a nostalgic childhood treat, try the s'mores dessert consisting of chocolate pudding topped with a peanut butter caramel drizzle, torched marshmallow fluff and house-made graham cracker crumbles baked with Aleppo pepper flakes to add a campfire smokiness. 1050 20th St. 476-6306. blockbutcherbar.com
Lola's Lounge
This Elk Grove Latin cuisine restaurant is opening two Caribbean-themed patios this weekend totaling approximately 950 square feet. The front patio will be decorated with palm trees, drought-tolerant foliage and soft-sail canopies over its windows, which will provide shade for guests as they take in live jazz music during the lounge's summer jazz series. The jazz program, featuring acts like Latin saxophone player Javier Ramirez and classic jazz ensemble JK Jazz Duo, is set to kick off in celebration of the new patio opening on May 23. The side patio, which also open this Saturday, will be illuminated with soft lighting to show off the restaurant's vintage brick wall. It will also include a private lounge area called El Patio, which will be sectioned off with bamboo plants and consist of dark mahogany wicker furniture. Lola's Lounge. 9085 Elk Grove Blvd. Elk Grove. 685-5652. lolaslounge.net
Old Soul Co.
Local coffee roaster Old Soul Co. is opening a wine bar in July called Cooper on Third. Currently in the pre-construction and demolition phase, the 850-square-foot space is right around the corner from Old Soul's 40 Acres location in Oak Park and will become the fifth location in its lineup. According to co-owner Tim Jordan, the casual, late night wine bar—which will offer table service—will feature 20 to 30 wine varieties and serve small plates of contemporary Mediterranean cuisine. The name Cooper refers to a tradesman who crafts wine barrels, and that concept will be reflected in interior elements such as unfinished woods and metals throughout the space. 3432 3rd Ave. oldsoulco.com
Sacramento International Airport
The dining options at SMF are about to expand with three local restaurants—Paesanos, Squeeze Inn and Iron Horse Tavern—landing in Terminal A at the end of July. The remodel, which is expected to begin next week, will open up a space on the second floor where Iron Horse (an airport offshoot of the forthcoming R Street restaurant) will anchor the terminal's center aisle with its bar extending to the food court. To the right of Iron Horse will be Italian restaurant Paesanos and popular burger joint Squeeze Inn, whose famous "cheese skirt" was immortalized on Diners, Drive-Ins and Dives. A modernized lounging area equipped with power outlets and USB ports will accompany the three restaurants for passengers to charge their devices while indulging in some of the city's signature eats. 6900 Airport Blvd. 929-5411. sacramento.aero/smf
Spinners
The popular Downtown Plaza bakery will be moving to Land Park this summer. Owners Larry and Sandy Taing—who have been baking almost a dozen batches of their signature hand-sized cinnamon rolls every day at the mall for the past 28 years—will vacate their current location on June 30 (to make room for the new arena) and plan to reopen in August at the 76 gas station at 1400 Sutterville Road. The new site will be remodeled to accommodate the bakery, which—thankfully for Spinners fans—will offer the same sweet menu in Land Park, including three different types of cinnamon rolls (traditional, apple and walnut), decadent oversized muffins, buttery croissants and cookies. 441-7655. Spinners Facebook page.
You Might Also Like
A preview of Iron Horse Tavern, the next big eatery on the R Street corridor
First look: Brasserie Capitale serves up a French revelation on K Street
Mikuni announces new location in Folsom