The 5th annual Sactown Wings festival gets saucy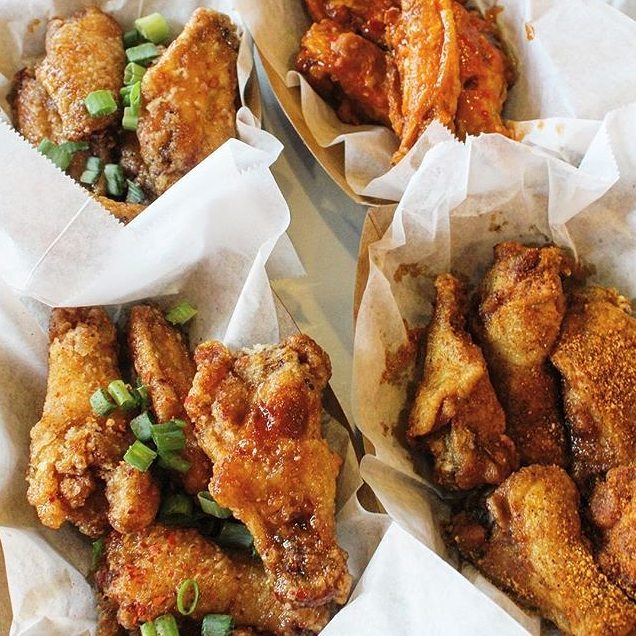 Prepare for things to get saucy on July 29 when Sactown Wings festival returns to Southside Park for the fifth consecutive year, serving at least 40,000 chicken wings from 15 different local restaurants.
"When people say, 'Oh, where should I go and get wings?' the initial reaction is one of those big chains that have 'wings' in their names," says event organizer Laura Ball. "But really, there are restaurants all over Sacramento and almost every single one of them has chicken wings on their menu."
This year, restaurants like Blue Cue, Broderick Roadhouse, Logan's Roadhouse and more will showcase up to six different finger-licking flavors to coat their chicken wings, ranging from the classic barbecue and Buffalo to past years' fan favorites like peanut butter and Jamaican jerk. VIP ticket holders can vote for their favorites in the three main categories: best hot wings, best specialty wings and best overall.
Reigning champions Chicago Fire, who won best hot wings last year, and Fire Wings, who won best overall and specialty wings, will return to defend their titles.
In addition, adventurous foodies can enter the two-round wing-eating tournament, during which contestants will have 60 seconds to finish 10 wings, and the winners of the first round will go head-to-head in a final battle.
Meanwhile, festivalgoers can head to the beer garden to wash down their wings with suds from 20 local breweries like Three Mile, Big Sexy and Sactown Union or take a crack at lawn games like giant Jenga, cornhole and beer pong.
Sactown Wings will take place on July 29 from 2-6 p.m. at Southside Park (2115 Sixth St.). Entrance fee is $10 through July 28 and $15 at the door. Attendees can purchase wing and beer tickets once inside for $5 and $1, respectively. The $45 VIP passes must be purchased in advance, and each includes early entrance at 1 p.m., 20 wing tickets, a voter's ballot and a T-shirt. For more information, visit sactownwings.com.
You Might Also Like
Cheese whizzes abound at the 2018 Sactown Nachos Festival
Feast your way through these 7 food festivals this summer
Track 7 Brewing Co. set to open its first-ever restaurant this summer