The ABCs of Merrin Dungey
A veteran of ABC shows like "Once Upon a Time" and "Alias," actress Merrin Dungey will return to the alphabet network this fall to co-star in the new legal drama "Conviction." The Rio Americano alum talks about growing up in Citrus Heights as a Charlie's Angel, her motto "no cuts, no buts, no coconuts," and that time she accepted a secret mission from J.J. Abrams.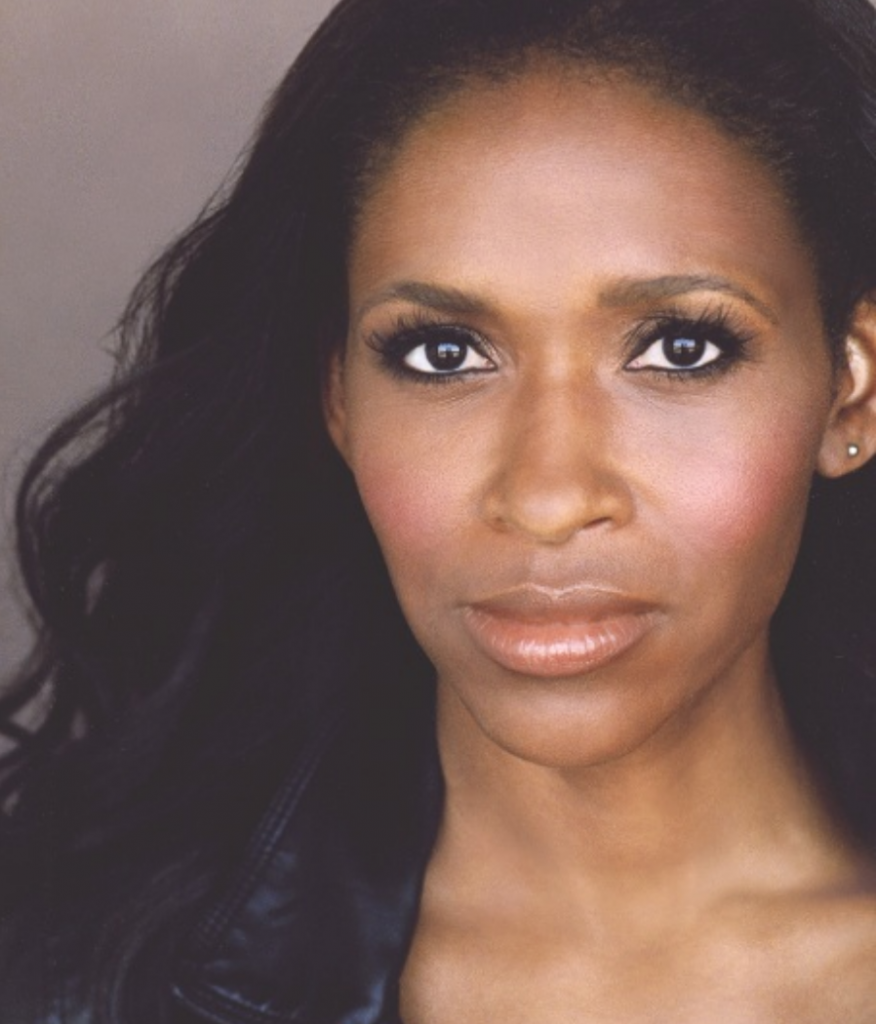 Your new show, Conviction, is premiering on ABC on Oct. 3. What can you tell us about it?
YIt is a fabulous procedural about the Conviction Integrity Unit. We're trying to figure out [after someone's been found guilty], "Did they do it? And if they didn't, who did?" So instead of putting people into prison, we're getting people out. I don't know if you've ever listened to the Serial podcast—I couldn't stop. Much like that, we get passionate about these cases.
Each week we have five days to undo a case. Hayley Atwell [who plays Hayes Morrison] is helming our team. She's a former first daughter and sort of a wild-child, super smart lawyer gal who is brought in to run the thing. I play [investigator] Maxine Bohen, an ex-NYPD detective. So having been on the police force, I'm conflicted because I'm undoing a lot of police work. People make mistakes all the time. There is sloppy detective work every day. I'm there to try to protect the good ones and undo that which has been done by the bad ones.
What drew you to the role of Maxine? 
I've been obsessed with being a police officer or a detective my whole life. My sister [Channing] and I, back in Sac—we were in Citrus Heights—on Saturdays, we used to ride our bikes and play Charlie's Angels. This was back in the day when there were no VCRs, so we would audiotape the episode, like on a tape recorder, and we would play it back. She was Kelly and I was Kris, and we would ride around on our bikes and solve crimes in our cul-de-sac. So for me, this is a like a meal I've been waiting to eat for so long.
They gave me a trench coat—there is this really amazing AllSaints jacket that I wear that we call "The Columbo." It's the uniform for me. It's something that I'm really excited to wear. I'm excited to be a part of this.
You've previously starred in other ABC shows, like the hit espionage drama Alias, which was created by J.J. Abrams. How closely did you work with him?
I worked very closely with him because it was before J.J. was "J.J." He's not only an incredible genius, he is one of the kindest people I've ever worked with. He was so happy to be there, and so excited about everything. I mean, he just doesn't shut up because he is so full of enthusiasm, you know? [The show] was one of the highlights of my career, because it really kicked open doors for me. Yes, I was playing the best friend, but then got to turn that story on its ear and kill the best friend and be this other beast. [Dungey played Francie Calfo, BFF of secret agent Sydney Bristow, portrayed by Jennifer Garner. In season two, Dungey took on the role of assassin Allison Doren, who kills Calfo and assumes her likeness through genetic modification in an attempt to murder Bristow.]
How did that twist of fate come about?
J.J. came up to me at this big celebration in New York at the end of the first season, and he said, "Do you know how to fight?" And I said, "No." And he said, "Learn." I went up to Jennifer Garner and said, "What do I do?" And she was like, "This is the guy, his name is Sensei Benny "The Jet" [Urquidez]. He's amazing, he's a world kickboxing champion—go, go, go, go." It was honestly like being given a Sydney Bristow assignment.
I couldn't tell anyone, so there I was having this secret mission. I trained for six months, taking voice classes so I could have a Russian accent or a British accent, deepening my voice. I had that total '80s Valley Girl inflection. I had to strip all that out. There's nothing more fun than to play the bad guy, to get to kick somebody's butt.
Speaking of playing the bad guy, you got to channel evil as Ursula the sea witch from The Little Mermaid on another ABC series, Once Upon a Time. What was it like playing such an iconic Disney villain?
The hardest part was learning how to work with the tentacles. Because when you fight somebody, you want to put your hands up, but they kept saying, "Put your hands down! It's all in your hips!" So [you had to] learn how to swing your hips to throw your tentacles—they are added in later. All those castles and stuff, that's painted in. You're in a big blue-screened room. You really have to use your imagination. It's the closest thing I got to being back in acting school at UCLA and playing pretend. You're like, "Dragon! Dragon!" and there's no dragon, there's only that big fan blowing through your hair. There was a point at which when I'm in this cabin, and it's me, Ginny Goodwin [who plays Snow White], Jennifer Morrison [who plays Snow White's daughter], and Ernie Hudson is playing my dad, and I'm choking Ginny with my tentacles and J-Mo's got her hands up to throw her lightning hands, and Ginny is pretending to choke, and we're all just like, "This is insane!" It's some of the most fun I've ever had because you get to play. It's truly a land of make-believe.
You mentioned your sister, Channing Dungey. Coincidentally, she was named president of ABC Entertainment this past February. You guys are certainly keeping it all in the family.
I couldn't be more proud of her. She's the first black woman to be the president of a major network. She's so right for the job because she already knows so much of what's right for that network. She helped develop a lot of [ABC programs like] Lost and Castle—all those shows that helped shape the network. Grey's Anatomy was her baby for the longest time. It's exciting, and it's right that she has this gig. We've never really directly gotten to work together because she was in development, so she didn't have too much to do with the casting process. I know she's really proud of [Conviction]. It's time that ABC has a really cool procedural and it's nice to finally actually work with her.
[My sister and I] have always been huge TV people. We'd go to Bel Air and my mom would buy us each our own copy of the fall preview TV Guide because we needed to circle the shows we wanted to see. We loved television, so the fact that we're both in television now [feels] correct.
Were your parents in show business?
Oh, no. My dad worked at SMUD and my mom used to be a schoolteacher and then for a while she worked at Macy's when we were in high school. Both of them I think are a little floored and don't really know what to do with us. They kept saying, "We want you to get a teaching degree or something you can fall back on," and I'm like, "I can't fall back on anything. I have to fall forward!"
And you went to Rio Americano?
We both went to Deterding for elementary school, Arden [Middle School] and Rio for high school. I loved Rio. It was an incredible high school. It's great to be a Rio Raider. I had a great, great high school time.
You playacted as a kid. Growing up, did you want to be a professional actor?
I just liked to perform. I played piano for 10 years, and I was terrible at theory, but I was an amazing performer. I could really nail the show. I did ballet from [ages] 5-13 and then ice skated. Scratch was a [locally produced, national syndicated] teen talk show that started my senior year. I was a teen talk show host! That was my first gig ever. We were news reporters and we would interview people—I interviewed Paula Abdul.
Then I went to UCLA, and all my neighbors in the dorm were in the theater program. So I would just go to auditions with them and I kept getting cast. But it was all kind of under the radar. I didn't have any [acting] skills or training at the time, I just had a passion for [performing].
After I graduated from UCLA, I did Neil Simon's Rumors for the Sacramento Theatre Company. I did that for a couple of months. That was fun. I also started doing stand-up. I did this [routine] called "Black Like Who?" It was based on being a black girl in Sacramento. I grew up in a very white neighborhood in Sacramento, you know, going to Cal Expo [for a] Tom Petty concert, and everyone's hanging out by the river. And you know, I had to sort of discover my identity as an African American when I went to college, because I was reading for parts that were for black people and about the black experience. I [performed the act] at the Just for Laughs festival in Montreal and on Premium Blend on Comedy Central. It looked like I really knew what I was doing as a stand-up because I was comfortable on stage and I had seven great minutes, but I didn't ever really get the chance to get great because I was working—I was on The King of Queens. I'm no Sarah Silverman by a long shot! But I'm glad that I had that experience because it makes me good on a talk show.
And now, in addition to Conviction, you've got another television project coming up.
I just finished this HBO series called Big Little Lies, [adapted] from a book by Liane Moriarty. Jean-Marc Vallée, who directed Dallas Buyers Club and Wild is the director, and it stars Reese Witherspoon, Nicole Kidman, Adam Scott, Laura Dern, Zoë Kravitz and Alexander Skarsgård. I have a nice role in that. It's a seven-episode limited series that is going to air in February.
I know it sounds banal, but I was thrilled to be included in such a star-studded cast, people who are real menches in the industry. Watching Nicole Kidman is like [getting] an acting lesson. It was an opportunity to learn from the best. And Jean-Marc is a true visionary—it's going to be beautiful.
And then in August, I have a nice little [part] in CHiPs, the action comedy [movie remake of the classic TV show].
Finally, switching gears, your Twitter bio says "no cuts, no buts, no coconuts." Where does that come from?
That comes from my friend's daughter. And I love that because it's truly my life's motto. There are no shortcuts, there are no excuses and there's no insanity—you've just got to do it. To make it in this world, you've got to just put the work in. There are so many people these days who think they should just get [straight] to the top, and it's just not like that. I'm very proud of how much I have done. But I've still got to show up and be on time and be present and know my lines for tomorrow. It's what you have to do to get to do what you want to do. You gotta work for it. You gotta show up. There are no shortcuts. There are no excuses. And don't be crazy!