The Art of Recycling
Plastic bottles are filling up rivers and oceans at an alarming rate. But a growing number of cities are finding a whimsical new lure to catch them before they hit the water. We should go fish too.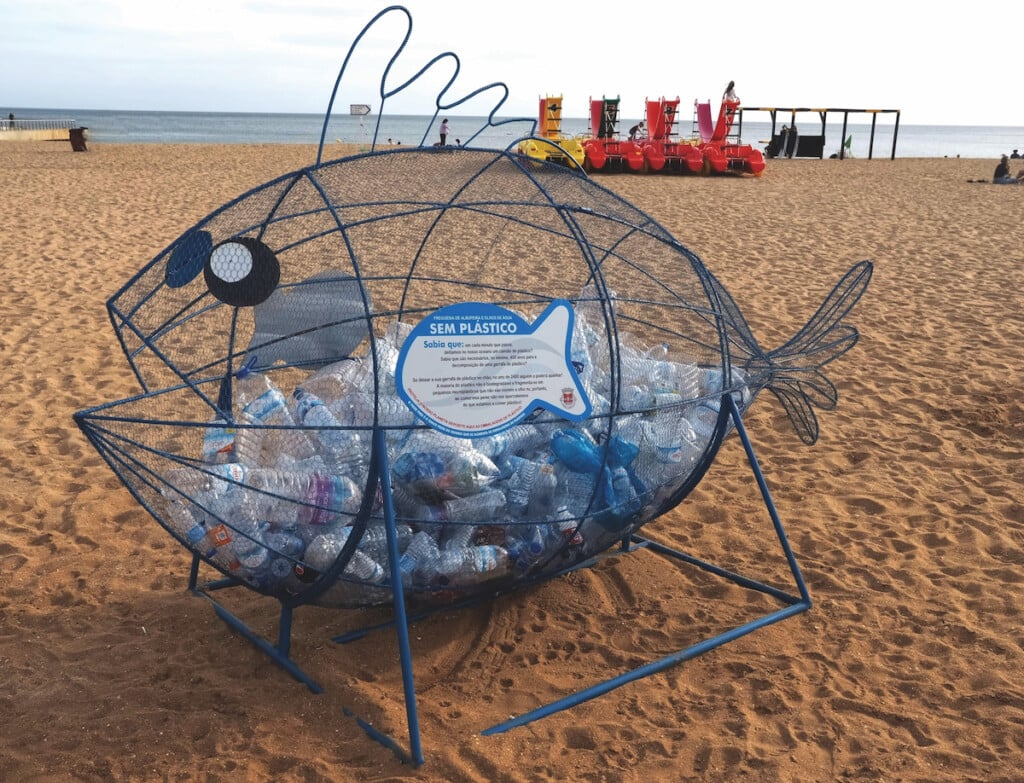 The Idea
You have no doubt heard that the world's oceans are becoming increasingly polluted with plastic waste, but what you might not know is that the majority of that plastic is coming from rivers. So it goes without saying that the best way to stop plastic from reaching the oceans is to stop it from getting into our rivers first. And given that more and more trash is finding its way into our waterways here in the River City, prevention starts at home.
In recent years, cities around the world are turning to a new breed of fish—giant metallic ones that serve as public art and double as plastic bottle collectors—in an effort to both keep beaches clean and keep plastic bottles far from our bodies of water, where they can eventually break down into microplastics that end up in our drinking water and the seafood that we eat.
In 2020, in Port Clinton, Ohio—which calls itself the Walleye Capital of the World—two large steel sculptures of walleye fish were installed near beaches at Lake Erie as depositories for plastic bottles (and two more are in the works). That same year, a roughly 12-foot-long stainless steel version of a haddock, nicknamed Hammy the Haddock, was created for the same purpose in the seaside English town of North East Lincolnshire. Similar works of art, all designed to swallow up plastic bottles, exist in India, Bali, Portugal, Mexico and elsewhere.
So why not here in Sacramento near our riverfronts, perhaps in the form of a Chinook salmon, a species common to our area?
The Players
The piscine sculptures have been spearheaded by different groups in different cities. In Port Clinton, for instance, the Greater Port Clinton Area Arts Council commissioned the works, with additional funding from the city of Port Clinton, the Ottawa County Community Foundation and the Ohio Arts Council. Here, the city of Sacramento's Office of Arts and Culture could be the coordinator, with the county and state chipping in, and the Sacramento Region Community Foundation joining the effort as well. Volunteer organizations like the newly formed River City Waterway Alliance and others could get involved in emptying the fish bellies and transporting the plastic bottles to the appropriate destinations.
One artist to consider: Terrence Martin, who is based in West Sacramento and made a metallic 8-foot-long largemouth bass in Napa that won the Napa Art Walk People's Choice Award for favorite sculpture in 2011.
The Bottom Line
The Ohio walleyes cost $5,000 each to create. Our fish may cost more or less, but investing in both public art and the environment in one fell swoop feels like a pretty smart bet. And debuting our eco-forward catch on the next Earth Day, April 22, 2024, seems fitting. Let's not let this idea be the one that got away.
View this post on Instagram