The blockbuster Our Street Night Market returns for its second year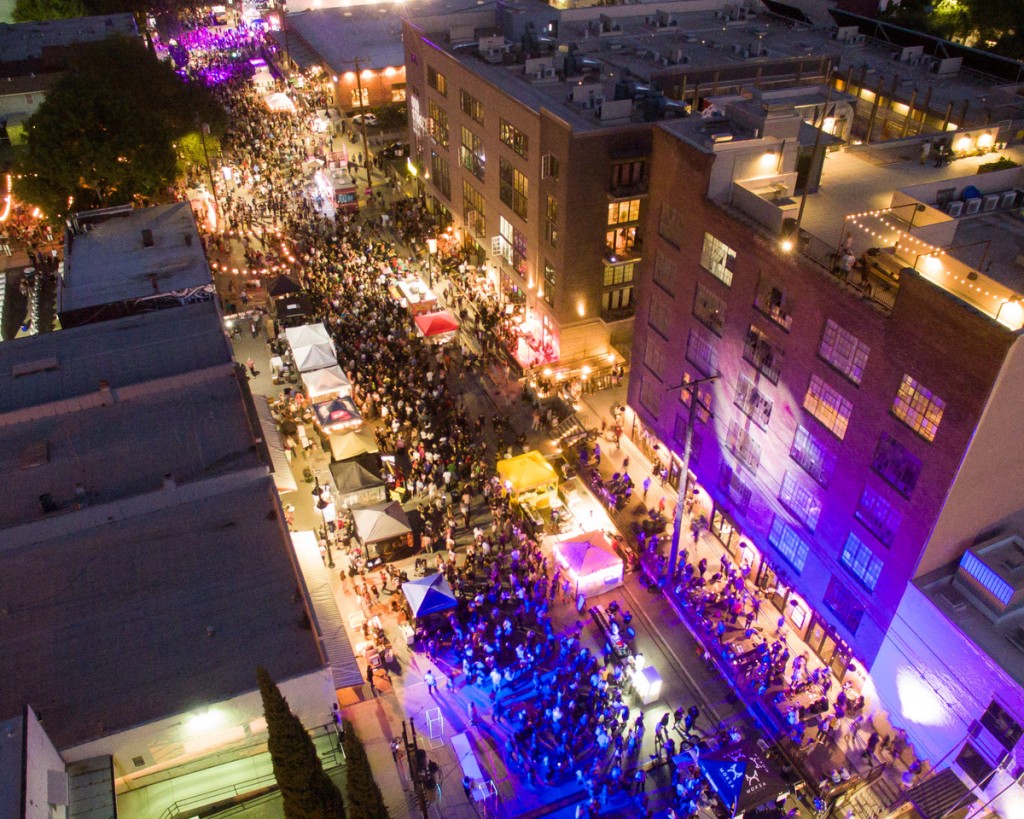 With summer officially starting on Friday, June 21, celebrate the first weekend of the season with the ultimate block party and head out to the insanely popular Our Street Night Market on R Street this Saturday.
Inspired by the buzzy night markets all throughout Asia that have spawned a mini trend for similar events in the U.S., Our Street drew a crowd of over 11,000 at its inaugural event last summer and more than 28,000 during its second outing last fall. The newest incarnation—which will take place from 7 p.m. to 1 a.m.—will nearly double its previous footprint, stretching between 11th and 14th streets on the R Street Corridor and boasting more than 60 stalls.
A "food court" between 13th and 14th streets will house the majority of the 40-plus street eats (an answer to last year's massive congestion trying to get food on R Street). Pick up a bowl of hamachi-and-beet poke from downtown bi-level bar Tiger; wolf down warm wontons lathered in chili oil from Elk Grove's Journey to the Dumpling; tuck into a plate of Drewski's Twisted Tacos; or dig into some halo-halo, a Filipino dessert of crushed ice and evaporated milk, from food truck Hella-Halo.
Elsewhere, gamers can play Galaga and Street Fighter in a pop-up arcade, which will also feature an outdoor living room with Mario Kart bouts. Nine local muralists will be on hand painting live, and interactive art installations can serve as the perfect selfie backgrounds.
Search for your next fashion find at pop-up shops from area boutiques like Wild Poppy Co., Getta Clue and All Good, or whip out your best Fortnite dances at the silent disco, where 800 wireless headphones will be available with three different music channels DJed by Hall of Fame, Good Company and DJ SN1 and Friends.
"I've been enamored by night markets and street food in general for a long time," says event co-founder (and R Street resident) Shawn Kahan, who hopes to host another Our Street in late September. "I wanted to create something big—I think Sacramento wants big ideas. We hope to continue to push the scene forward and bring people together to have a good time."
Our Street Night Market will be held Saturday, June 22, from 7 p.m.-1 a.m. on R Street between 11th and 14th streets. Follow Our Street Night Market on Instagram for more details.
You Might Also Like
New Japanese restaurant Aji Dori opens on R Street
The 2019 Sactown Nachos Festival promises to pile on the cheese
A sneak peek at Shangri-La, the retro Palm Springs resort-inspired restaurant