The "Good" design and food market goes to the movies with an outdoor screening of Pee Wee's Big Adventure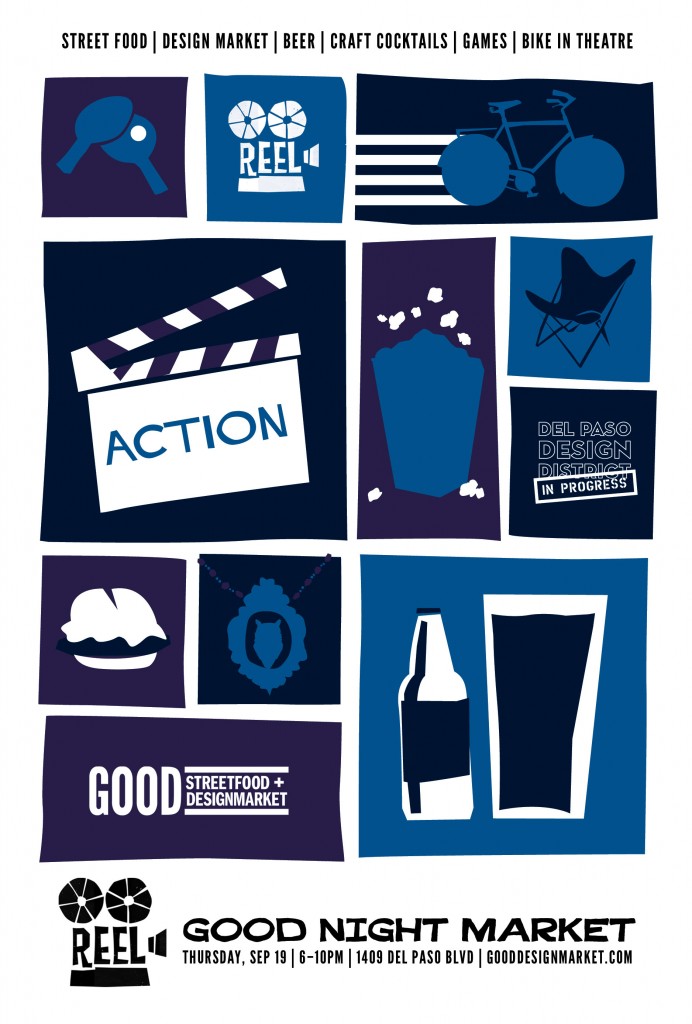 "Good"—the monthly street food and design market on Del Paso Boulevard—gets even better tonight when it joins forces with Reel, a bike-in outdoor film series, for Good Night Market, an evening of shopping, eating and watching movies.
The central marketplace area—housed inside a warehouse owned by Limn furniture founder Dan Friedlander—will be filled with dozens of local vendors like Sacramento jewelry designer Haute Baubles, gourmet marshmallow maker the Rustic Puff and Gypsy mobile clothing boutique. For those who like to play games, a separate room adjoining the marketplace will be set up with activities like ping pong, cornhole and bottle toss.
Also on hand will be DJ El Indo, who will be spinning inside the space for the first few hours of the evening. Other featured guests include Shaun Burner—a local artist known for his colorful murals who will be creating an installation during the event—and former Grange bartender Andrew Calisterio, who will be whipping up craft cocktails to be enjoyed outside in a special lounge area replete with custom light fixtures made with upcycled bicycle parts by Martin Swanson of Straight Gauge Studios.
Fueling the fun will be an array of Sacramento restaurants offering up their takes on street food, including curry noodle soup from Thai Basil, tacos with honey-glazed meats from Mayahuel and fried catfish nuggets from the soon-to-be-opened Southside Park restaurant, South.
The evening will conclude with two movie screenings under the stars: the short film 100 Elephants by Sacramento film student Erick Lee, followed by director Tim Burton's 1985 offbeat classic Pee Wee's Big Adventure.
Thursday, Sept. 19. 6-10 p.m. 1409 Del Paso Blvd. gooddesignmarket.com