The inaugural Design Week Sacramento kicks off this week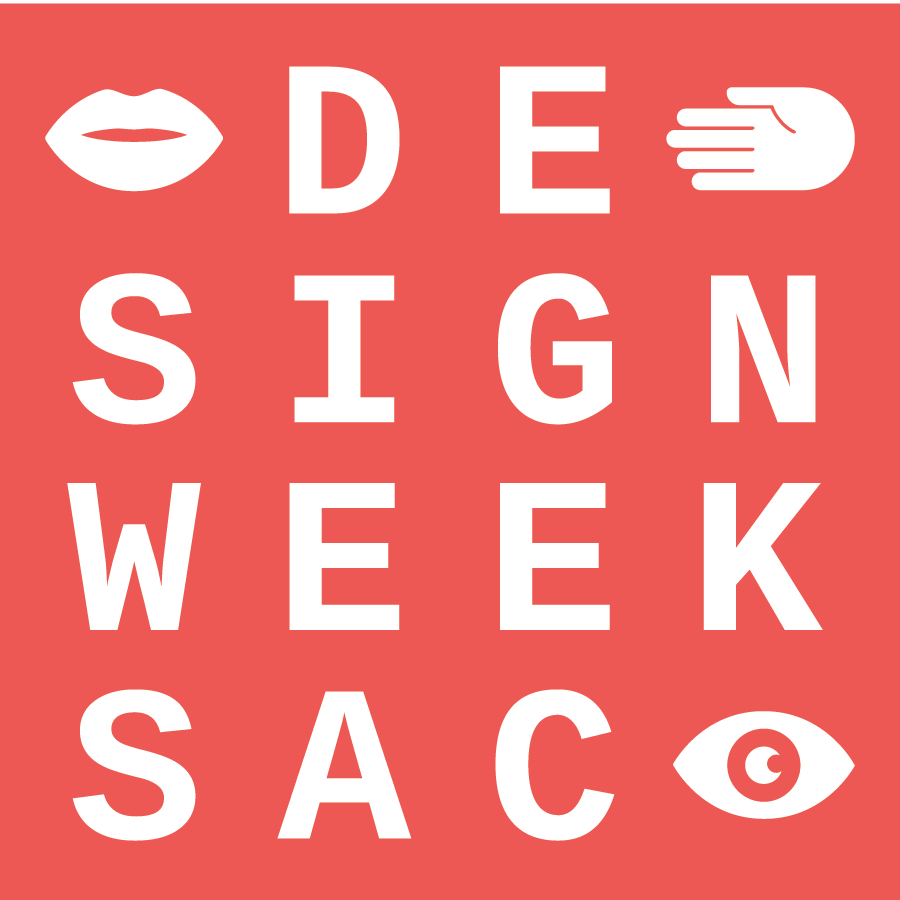 The inaugural Design Week Sacramento kicks off this Saturday, May 11, offering an inclusive panoply of sales, workshops, lectures and tours geared toward whetting the palates—and palettes—of professional creators, novice makers and art appreciators alike.
The idea was conceived by Amanda Sanchez, a freelance designer in Citrus Heights who found herself struggling to connect with other regional creatives. "I felt so separated from the design community in downtown," says Sanchez. "But then I learned that a lot of other people felt that same way."
In March 2018, she pitched the event at CreativeMornings Sacramento, a monthly breakfast lecture series for regional professionals, and has since amassed a small army of over 50 volunteers who are working to put on more than two dozen events May 11-17.
The week gets rolling on Saturday with a makers' market and opening party at downtown's Urban Roots Brewing & Smokehouse, where visitors can browse hand-cut geometric patterned lamps from Makers Luck and embossed goodies from Spacepig Press, all while sipping the brewery's Hipster Cologne IPA. The following day's "Meet the Designer" panel will feature five local creatives, including Jason Malmberg (also Sactown's longtime art director), Amber Witzke, Lily Therens, Michael Rottman and Hans Bennewitz.
On May 13, art enthusiasts can see the (really) big picture by touring seven new murals recently installed during the Roseville Mural Project. Directors from Blue Line Arts will lead a leisurely stroll down Roseville's Vernon Street to explore the new public art, including a "Welcome to Roseville" sign from city artist Ellie Gainey, and Rafael Blanco's wall-tall portrait of renowned photographer Dorothea Lange.
For students looking to get a jump start on their future, the "What's Next" panel on May 15 will take place at Sacramento City College and bring together design professors like Sacramento State's John P. Forrest Jr. and industry professionals like Christopher Terrazas, director of creative services at Sacramento marketing agency 3fold, to discuss how tomorrow's designers can best prepare themselves for their upcoming careers.
Peek inside some of the city's best-dressed eateries on May 16, starting at Federalist Public House where owner Marvin Maldonado (who trained as an interior designer), will share details about how he designed and built the shipping crate pizza house. Come evening, the Central Valley chapter of the American Institute of Architects will host "Bite of Design" at Canon, where attendees can nosh on sharable plates while designers from Honey Agency and WOOL chat with restaurateur Clay Nutting about building their shared vision for the celebrated East Sacramento restaurant.
Throughout the week, design studios across town will open their doors to the public. Tours will be broken up by region, so visitors can pop in on the R Street Corridor's Arthouse on R on May 16, or Scribe Creative Agency in Oak Park on May 17.
Sanchez may still be putting the finishing touches on this year's event, but she is already buzzing with ideas for next year's event. She also wants to host more regular mixers throughout the year to stir up camaraderie amongst the city's creatives—and more ambitiously, to convert their efforts into a nonprofit. "We really want to build a stronger design community," says Sanchez. "We want to make Sacramento a design-celebrated city."
Prices vary by event. $199 for an all access pass. designweeksac.com
You Might Also Like
Designs Within Reach 2019
Museum by Design
Empress Tavern launches a "Top Gun"-inspired cocktail menu