The Sactown Weekend Update for Nov. 1-3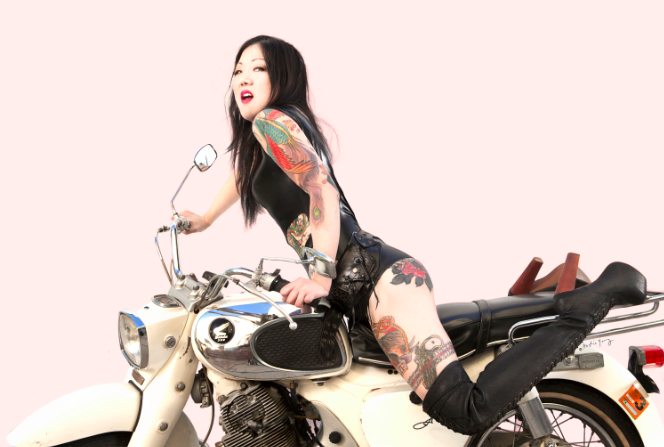 With Daylight Saving Time coming to an end on Sunday and an extra hour to spare, you can really pack in the fun this weekend. Happenings in and around town include comedian Margaret Cho at the Crest, a vintage fashion show at the Sutter Club, performances by the stars of So You Think You Can Dance and even a Cinderella ball.
Chris Hedges (Friday)
Tonight, the veteran investigative journalist who spent nearly two decades reporting in Central America, the Middle East, Africa and the Balkans for the likes of NPR, The New York Times and The Christian Science Monitor joins the Moon Lecture Series to discuss his time abroad covering international warfare and politics. Following the lecture will be a reception and book signing with Hedges, who most recently penned Days of Destruction, Days of Revolt, which addresses poverty in America. $25. 7 p.m. St. Mark's United Methodist Church. 2391 St. Mark's Way. 483-7848. stmarksumc.com
Evening with the STARS (Friday)
The San Juan Education Foundation's seventh annual Evening with the STARS charity dinner will turn into a veritable cause celeb tonight when the San Juan school district inducts four notable alums into its STARS (Science, Technology, Arts and Reading for Students) Hall of Fame. Making the grade this year will be Fox News correspondent Laura Ingle, Nobel Prize-winning physicist Dr. David Wineland, California Supreme Court Justice Goodwin Liu and retired Marine Lieutenant General John Goodman. Capital Public Radio's Beth Ruyak will emcee the star-studded event, which will take place at Arden Hills resort and benefit educational programs in San Juan district schools. $85. 6 p.m. Arden Hills. 1220 Arden Hills Ln. 989-0852. www.sjefeveningwiththestars.com
Ballroom with a Twist (Friday through Sunday)
Chelsie Hightower, Randi Lynn Strong, Jonathan Platero and others from the hit reality dance shows Dancing with the Stars and So You Think You Can Dance will be hoofing it on stage this weekend in all their sequined glory as they perform everything from the samba to the waltz and the foxtrot. Providing vocal accompaniment will be American Idol alums like Gina Glocksen and Von Smith. $39-$69. Friday at 7:30 p.m. Saturday at 2 & 7:30 p.m. Sunday at 2 p.m. Harris Center for the Arts. 10 College Pkwy. Folsom. 608-6888. harriscenter.net
Vintage & Vogue Fashion Show (Saturday)
Glitz, glamour and gorgeous clothes will take center stage this Saturday during the second annual Vintage & Vogue charity fashion show, which will be emceed by KFBK's Kitty O'Neal. Hosted at the Sutter Club by Los Amigos (an organization that supports the Sacramento Children's Home), the afternoon event will begin with cocktails and a catered luncheon in the historic downtown venue and continue with an elegant runway parade of classic garments and accessories from private collections, as well as contemporary outfits from designers and boutiques like Worth New York, Robin Lyle and Felicia Strati. $74 (includes Sutter Club parking). Saturday at 11 a.m. The Sutter Club. 1220 9th St. 359-0618.
Margaret Cho (Saturday)
Margaret Cho's mother may or may not know best, but her antics and parenting tactics are ripe for raucous laughs this Saturday in her daughter's North American stand-up tour, entitled "Mother." The show by the Korean-American comedian—who "seeks out the bruises on American culture and gleefully applies pressure," according to The New York Times, and is making her first Sacramento appearance since 2004—will be centered on her immigrant mom (who was in charge of the gay porn section of the San Francisco bookstore she ran with Cho's father) and present her hilariously candid take on everything from her childhood to guns and sex. $49-$69. Saturday at 8 p.m. Crest Theatre. 1013 K St. 442-5189. sblentertainment.com
Cinderella (Saturday and Sunday)
The Sacramento Ballet continues its season honoring the 25th anniversary of its co-artistic director Carinne Binda with this production of Cinderella choreographed by the company's other artistic director—and Binda's husband—Ron Cunningham. Binda performed the title role when Cunningham premiered the work, which is set to Sergei Prokofiev's lush score, in 1976 while they were both with the Boston Ballet. After the final performance on Sunday afternoon, the magic of the classic fairy tale continues at the Sutter Club with the Sacramento Ballet's "Cinderella Ball" (from 3:30 to 5:30 p.m.; tickets are $30), during which little ones can come in costume, enjoy scrumptious desserts and take photos with the show's dancers. $35. Saturday at 1 & 5:30 p.m. Sunday at 1 p.m. Community Center Theater. 1301 L St. 808-5181. sacballet.org
New York Polyphony (Saturday and Sunday)
Making its Mondavi Center debut this Saturday and Sunday is the vocal quartet New York Polyphony, whose Renaissance-oriented albums have been lauded by the likes of NPR, The Independent, and The New Yorker. The a cappella concert, entitled "Faith and Reason," will play on the contrast between the sacred and secular, like in Missa Charles Darwin, a choral work resembling a religious mass during which the ensemble sings portions of Charles Darwin writings such as On the Origin of Species and The Descent of Man. $33. Saturday at 8 p.m. Sunday at 2 p.m. Mondavi Center's Vanderhoef Studio Theatre. Mrak Hall Dr. and Old Davis Rd. Davis. 530-754-2787. mondaviarts.org