Tickets for Hillary Clinton's Mondavi Center appearance sell out in a few short hours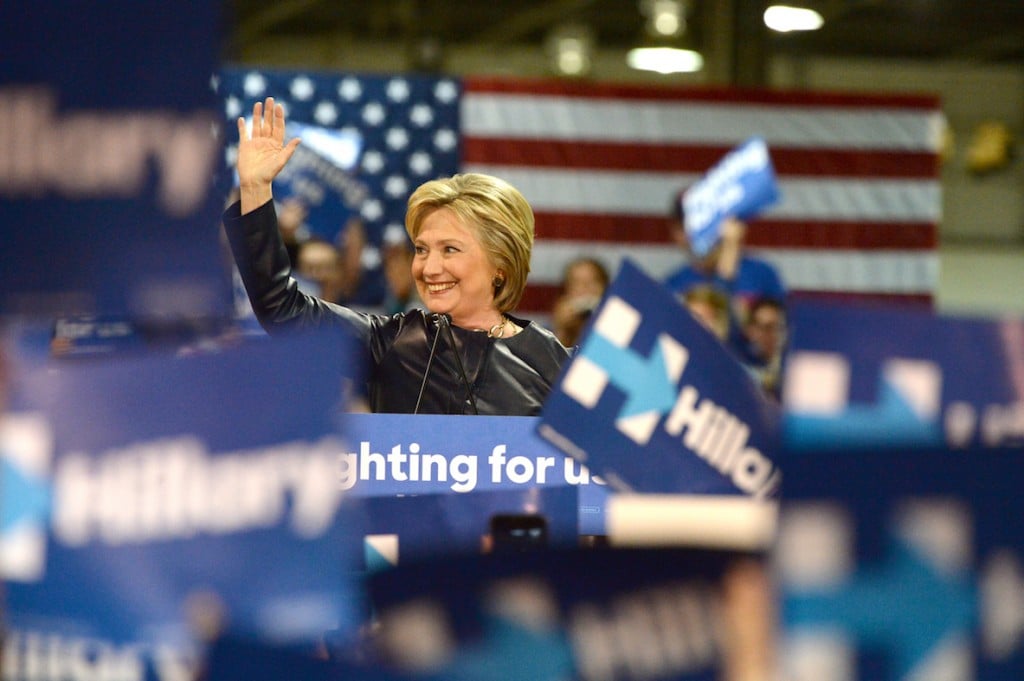 The upcoming Oct. 9 appearance of Hillary Clinton at the Mondavi Center spawned an unprecedented event sellout on Friday, Sept. 15.
The presale tickets for the former Secretary of State's Davis engagement—which is part of the book tour for her new memoir What Happened, which was released Sept. 12—were offered to Mondavi Center donors and subscribers, as well as UC Davis faculty, staff and students, on Friday at noon. By 4:30 p.m. the same day, all of the available tickets were spoken for, according to the venue's marketing director, Rob Tocalino, leaving no tickets leftover for the general public. (Tickets were scheduled to go on sale to the public at noon on Thursday, Sept. 21.)
This marks the first time a Mondavi Center event has sold out during presale, says Tocalino. The last event to come close was Elvis Costello's solo show in April 2010, which sold out the same day tickets went on sale to the public.
Tocalino partially attributes the brisk ticket sales to the built-up anticipation: Clinton's Davis stop—during which she will discuss her experience as the first-ever female U.S. presidential nominee of a major political party, and what it was like to run a campaign against Donald Trump—was announced on Aug. 29 by Clinton's book tour website before the contract was even finalized.
"Word had been out for about three weeks," he says. "There was a sense of pent-up demand."
That said, Tocalino always assumed the event would sell out—albeit not so quickly—simply due to the speaker herself. "This was a woman who was a senator [for New York], Secretary of State and first lady," he says, "She's an incredibly accomplished woman. And, frankly, the topic of the book [is a factor]. I think a lot of people are still wanting to hear from her about what happened in the election."
While the Mondavi Center box office typically maintains a wait list for sold-out shows in case of returned or canceled tickets, that will not be the case with Clinton's appearance, as Tocalino says he doesn't anticipate many tickets to become available. Interested parties can, however, regularly check mondaviarts.org or call the box office at 530-754-2787 to find out if/when tickets become available.
"People's plans change and tickets do come back to us," he says.
You Might Also Like
Leading Lady: California first lady Anne Gust Brown
Q&A with actor and Social Activist George Takei
Q&A with Sacramento Mayor Darrell Steinberg