Triple Double restaurant near Golden 1 Center aims to open Sept. 1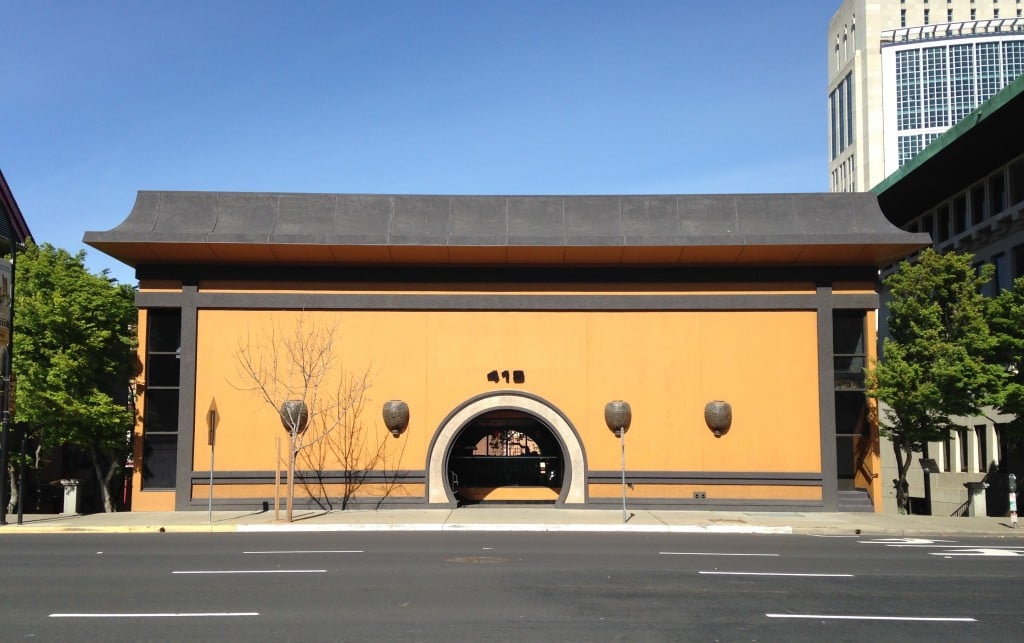 The ball is rolling on a downtown sports bar and restaurant that formerly housed the Zokku nightclub.
Permitting and construction setbacks have pushed back Triple Double's launch from a predicted June opening, according to co-owner Joseph Waltz. The owners' new goal is to open the first-floor bar and restaurant—which will sit less than a block away from the new Golden 1 Center—on Sept. 1, pending installation of an ADA-accessible lift at the entrance. The upstairs portion of the restaurant, which includes space for private banquets and another bar, will be reserved for private parties at first until the staff settles in.
Waltz and his team are also hard at work on the interior. Already up on the walls are colorful abstract murals, which were designed by James Goodchap and painted by the local artist and his daughter, Holly. The images depict iconic sports stars like Joe Montana, Serena Williams, Muhammad Ali and Oscar Robertson (the basketball great holds the record for the most triple-doubles in NBA history). "We wanted to do something unique and really bold that would make a statement and stand out in the community," Goodchap says. "They've got personality."
The menu, meanwhile, will feature dishes that draw from Waltz's Southern roots, like a baked mason jar cobbler with seasonal fruit or a barbecue entrée with slow-cooked pulled pork fried in hush puppy batter over a bed of baked beans and topped with coleslaw. "Where I grew up in eastern North Carolina, that's our style of barbecue," says Waltz. "So I'm trying to go back to my roots with [the food], but I want to present things like that in a more upscale fashion."
Executive chef Trevor Elliott's full lineup will also include hearty salads, sandwiches and burgers that use ingredients from local farms. In the back corner of the restaurant, an oyster bar lit with caged pendant lights and backed by jars of house-made preserved goods, will serve up oysters prepared in a variety of ways, from charbroiled to raw.
419 J St. tripledoublesacramento.com
You Might Also Like
New sports bar and restaurant project underway near downtown arena
A "big sexy" new brewery is set to open in South Sacramento and a Mexican restaurant reopens in East Sacramento
New chef takes the reins at downtown vegetarian hot spot Mother