Two Sacramentans Make Their TV Debuts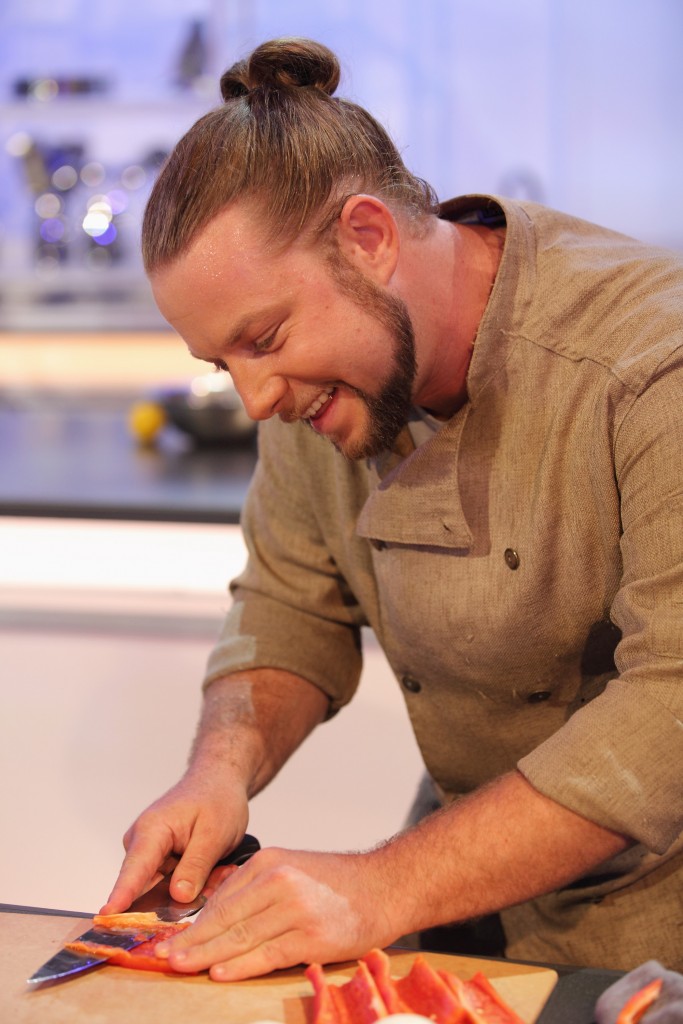 This week, watch at home or in person as two Sacramento entrepreneurs turn their dreams into reality on a pair of reality shows. Adam Pechal, chef-owner of midtown's Tuli Bistro and downtown's Restaurant Thir13en, and local fashion designer Richard Hallmarq are making their small-screen debuts this week, and both are hosting viewing parties in their hometown for the occasion.
Tonight marks the series premiere of ABC's brand-new cooking competition show, The Taste, where Pechal will test his knife skills against 15 other professional and home chefs, who will be judged in blind taste tests by judges like Food Network star Nigella Lawson and celebrity chef Anthony Bourdain. A red carpet party will take place at the Sterling Hotel (1300 H Street) tonight at 6 p.m. and will feature appetizers and drinks, as well as a few words from Pechal and other regional top chefs, followed by the viewing of the two-hour premiere at 8 p.m. (The blind auditions will be stretched out over two weeks, so there's a chance that Pechal won't be seen in tonight's episode. UPDATE, Jan. 24: The local chef did not end up appearing in the first episode, but is expected to next Tuesday night.) Tickets are $25: https://events.benchmarkemail.com/event/13403B4A9
Then on Thursday, Hallmarq tries to make it work on the premiere of Project Runway. The 11th season will feature a twist: the show's 16 contestants will be placed in teams for weekly group challenges. They will be evaluated by executive producer Heidi Klum and Marie Claire fashion director Nina Garcia, as always, but also by fashion designer Zac Posen, who is making his PR debut as a judge. Hallmarq will be on hand for his soiree at midtown's Headhunters (1930 K Street) this Thursday, which starts at 5 p.m. with the viewing of the preview program Road to the Runway that will introduce each of this season's competitors, followed by Project Runway's season premiere at 6 p.m. Admittance is free and more information can be found on Hallmarq's Facebook page.