Vegan bakery cafe Mud Pie Stand to open in Sacramento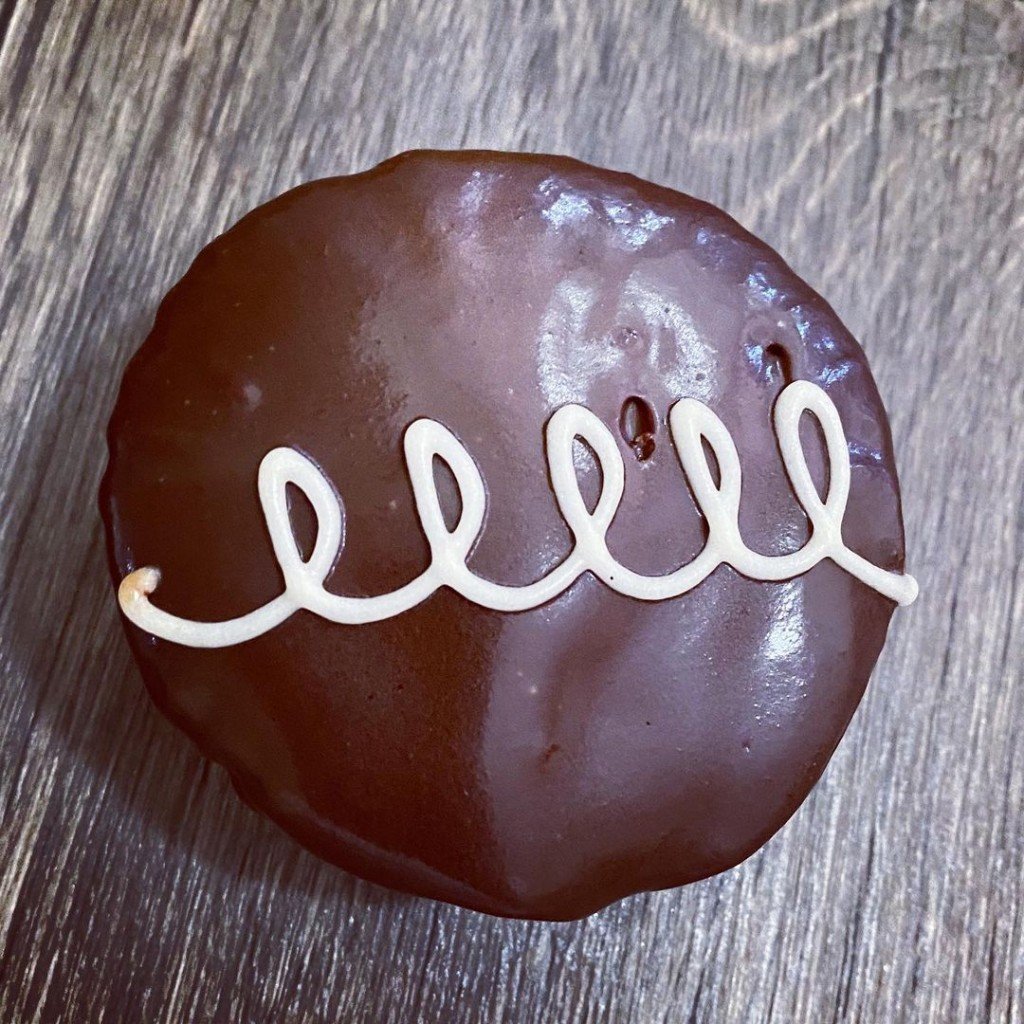 Highly caloric, dairy-rich indulgences like buttery croissants and creamy mac and cheese aren't typically what you think of when you hear the word "vegan," but the owners of Mud Pie Stand are working to reimagine the term at their plant-based bakery cafe, which is set to open downtown on June 16.
Launched from the kitchen of their Pocket neighborhood home in November 2019, veganites Sal and Deanya Potratz—a pair of animal and environmental advocates—have built a reputation for serving plant-based baked goods like zesty lemon-strawberry cupcakes and rich chocolate croissants (the couple tested multiple vegan butters before settling on Sonoma County-based Miyoko's Creamery to get the flaky layers just right). Both schooled in the Sacramento dining scene—Deanya is a former pastry chef at Estelle and Ettore's, while her wife Sal cut her teeth at Cafe Bernardo's original midtown location—their pastries would routinely sell out at area events like SacTown VegFest and the Wednesdays at Winn farmers' market. Then shortly after Covid forced folks indoors, the demand for their beloved vegan pastries soared, and the couple had to place a cap on online orders—a good problem to have.
Now, after nearly two years in business, the pair is expanding both their footprint and their rotating lineup—due to California's stringent cottage food regulations, certain dishes were off limits in the confines of their home kitchen. Lunch fare at Mud Pie Stand is expected to include a hearty white bean chili, along with macaroni and cheese with a cashew-based cream sauce, house-made vegan chorizo and spiked with secret seasoning, and, during holidays, fan favorites like their braided challah loaves—one dusted with garlicky everything-bagel seasoning and another studded with rainbow sprinkles.
"The feedback from the community really encouraged us—we would go to markets and almost every single person would just ask, 'When are you going to get a storefront?' " says Deanya. "After months of hearing that, we were finally like, 'All right, let's see what we can do.' "
This new iteration of Mud Pie Stand—named for the chocolate cakes Deanya's mother used to make her as a kid—will indeed feature its ooey-gooey namesake on the dessert lineup, a vegan take on the classic Mississippi mud pie filled with a luscious house-made, coffee-infused chocolate pudding that's made with oat milk.
Other items, such as biscuits and gravy with vegan sausage crumbles and vegan gelato from Oak Park's Conscious Creamery will round out the menu, along with oat milk lattes made with fresh-ground beans from Chocolate Fish Coffee Roasters.
Sal and Deanya have remodeled the location themselves, transforming the space at 14th and O streets—which formerly housed the Wild Flour Cafe—into a homey, beach-themed haven with a dreamy blue-and-white color scheme to match the couple's 1971 Volkswagen Bus, painted in the same hues.
"Now we've got a place of love and community—somewhere you can come in and relax—to call our own," says Deanya.
1430 14th Street. 916-431-7969. Wed.-Thurs. 8 a.m.-4 p.m. Fri. 8 a.m.-5:30 p.m. Sat. 8 a.m.-4 p.m. Sun. 8 a.m.-2 p.m. @mudpiestand on Instagram. mudpiestand.com
You Might Also Like
Craving of the Week: Nash & Proper's Ice Cream Chicken Sammich
Vegan Gelateria Conscious Creamery Opens in Oak Park
Choco Loco