Vintage meets visionary at Sacramento's third annual Steampunk Emporium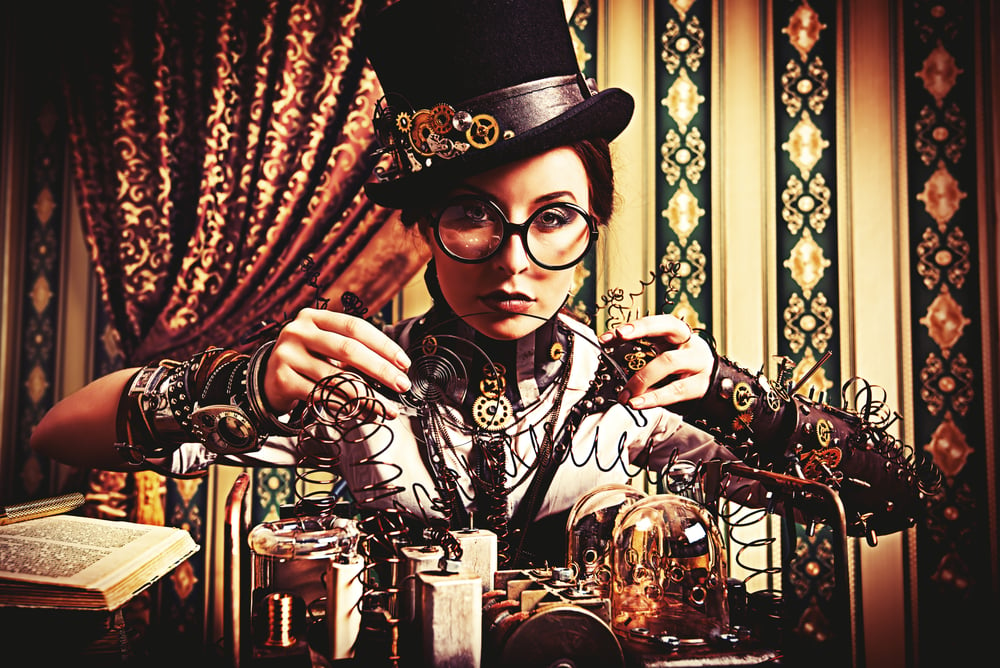 Blend the styles of earlier times with the imaginations of the cutting-edge this weekend at Sacramento's Third Annual Steampunk Emporium and Swap Meet on Feb. 21.
Presented by the Sacramento Steampunk Society, this alternative bazaar where sci-fi meets the Victorian era will feature costumed guests checking out over 40 vendors selling everything from woodcut gears to men's ties refurbished into steampunk-style scarves, and custom pizzas made in minutes by a traveling pizza oven.
The term "steampunk" originated in the late 1980s and grew into a movement that celebrates creativity and innovation by fusing science fiction and fantasy with the traditional clothing and steam-powered technologies of the 19th century. The genre and design aesthetic reimagines the time frame of the Industrial Revolution through a modern interpretation of art, fashion and gadgets.
"That's only a starting point for it because it's a world that doesn't exist, which means anything you can think of and create is technically steampunk," says Sacramento Steampunk Society member and event coordinator Jennifer Brown.
The idea of an annual craft fair was born when the society's members realized there was an absence of venues in Sacramento to sell their creations. The difficulty and costliness of being a vendor at large steampunk conventions throughout California drove the group to host their own emporium to draw in other locals as well. More than 500 people attended the second annual emporium in 2014, doubling the previous year's numbers.
"It'll be an odd collection of things," Brown says of the event's vintage-meets-visionary aesthetic. "You're not just getting handcrafted items. A lot of the steampunk twist to it all is [turning] what would otherwise be trash into something new, and on top of that you get a whole bunch of people dressed up steampunk, pirate, geek and villain and every other group we can get to come out."
Free. 11 a.m.-5 p.m. Great Escape Games. 1250 Howe Ave. 927-0810. greatescapegames.com
Related Links
–'Project Runway' stars to present their new spring collections in Sacramento
–Coastal Carnival to make waves in downtown Sacramento
–New time-lapse video shows Sacramento on the rise