New Sacramento-based podcast explores the Golden State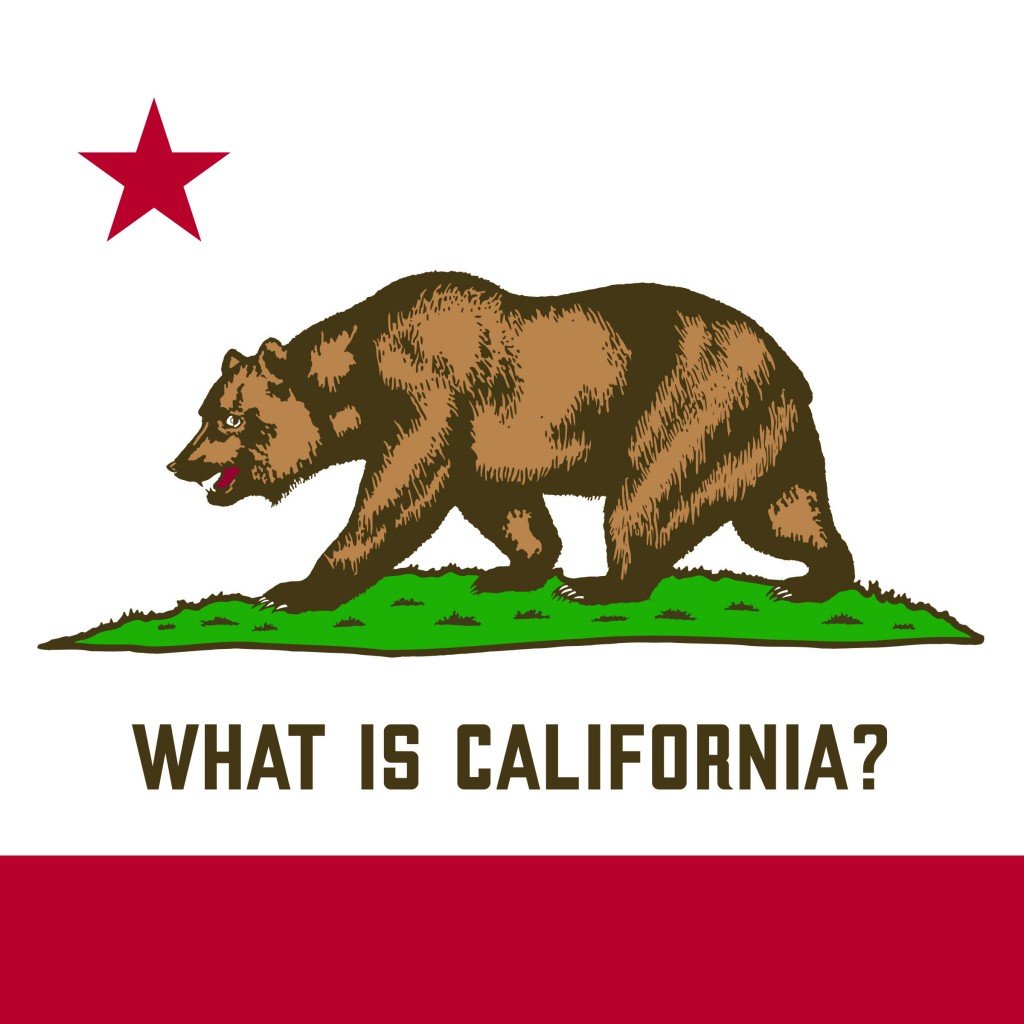 Debuting on California Admission Day (Sept. 9), a new podcast called What Is California? takes the form of a conversational questionnaire in an attempt to deeper explore and further define the enigma that is the Golden State. In each episode, host Stu VanAirsdale, professional journalist in residence at Sacramento State and former Sactown senior editor, poses the same set of questions to a different California luminary—he's chewed the fat with 10 of them so far for the first season, from former Gov. Jerry Brown to Karina Longworth, creator of the Hollywood podcast You Must Remember This—in the hopes of discovering more truths about this so-called Land of Milk and Honey as they pertain to his guests' personal experiences.
"I don't know if Americans have really reckoned with the impact California has had on the world," VanAirsdale says. "They think of the surfers and movie stars. They think of Silicon Valley. They think of the weed. They think of Disneyland. Those are the mythologies and the mystique, but the reality is so much more complicated." Read on to find out if VanAirsdale, through discourse ranging from gender inequality in showbiz to the free-world futility experienced by former inmate firefighters, is any closer to answering his own burning questions. Spoiler alert: Tables will turn.
Congratulations on your new podcast! In the trailer, you mentioned that it's a project you've wanted to do for a long time. Did you detect something missing out there in Podcastland?
Yeah, I did detect something out there in Podcastland that I wanted to fill. There were lots of podcasts that were focused on California news and California headlines, and that was fine, but I was always hoping for a deeper dive into California. I thought for a state that has so many competing interests and contradictory legacies, philosophies and misunderstandings at its heart, it just seemed like an open space for me to do something.
Were there other state-themed podcasts you were inspired by?
I think more than actually a podcast, I was inspired by books. Like Lawrence Wright, the author from Texas, has a great book called God Save Texas. It goes throughout the state and geographically maps the terrain and communities around Texas, and also the competing ideologies and legacies that exist in a gigantic and complicated state like that.
An author named Mark Arax, whom I'm supposed to talk to for the podcast at some point, is a really good writer about [California]. One of my guests this season is Miriam Pawel, who's another really smart and accomplished observer of California, and kind of the sprawl of its history and its people. But you know, there's been no audio version of that. I was really influenced by their writing, but the kind of grand vision of California as this multilayered, messy, fascinating, dynamic, evolving state that also happens to be the fifth-largest economy in the world and the most populous state in the U.S., kind of coalesced into the idea for the podcast.
As a podcast originating out of Sacramento with the name What Is California?, people might make the assumption that it's politically inclined. If it's not, how would you classify it?
It's absolutely not a political show. I think California politics are way more complicated than anybody gives them credit for. One question I ask all of our guests is, "What do people outside of California most misunderstand about California?" They talk about California being a purple state at best. Everyone I've talked to acknowledges that the political culture in California is hardly homogenous, and is destined for a messy future.
The podcast has a pretty set framework of questions, like a questionnaire—everything from "What is your California story?" to "What is your earliest memory of California?" I ask about how the people and culture affect what they do and who they are. I ask how geography affects what they do and who they are. And I ask about, obviously, their work. I always conclude with the question, "Who is your favorite Californian, past or present?" Within that framework, we can kind of take detours and meandering side roads into their work and their personal experience, their personal stories, and that makes each episode unique.
Why did you decide to utilize a standard framework of questions for all guests?
Originally, the idea was just to start out by asking the question, "What is California?" Like literally start the episode with that question and then just meander through the episode and eventually talk about the guest's work and to see where the conversation went. But I was talking to someone about the idea, and they said, "That's a terrible idea." And I said, "Yeah, maybe it's too vague." If someone were to ask me, "What is California?" I'd probably walk away.
So I realized I needed to ask what exactly I wanted to know about California. What did I want them to discuss with me while also honoring the work that these guests have done, and the ways that work has influenced other people's understanding of California? The reason I structured the show this way was so I could merge the fundamentals that I had in mind.
What are some interesting things that have come up organically within that structure?
A really interesting conversation I had was with a guy named Graham Farrar, the chief cannabis officer at a company called Glass House Brands in Santa Barbara. It was really interesting to talk to Graham about what his company is doing and how the cannabis industry is ascendant in a state that's, you know, kind of associated with entertainment, technology and tourism. He has this theory that California will be known for cannabis the way California is known for wine. To me, that was really illuminating.
Did you cover entertainment in the first season, since California is known for it?
Karina Longworth is one of my guests. She hosts a podcast called You Must Remember This, which focuses on the untold stories of classic Hollywood, or at least 20th-century Hollywood. So we talk about the entertainment industry, we talk about the ways that forgotten, untold, unknown legacies tend to influence the present day without us knowing.
One of my favorite seasons of hers is about a woman named Polly Platt, who was a production designer in the early '70s for Peter Bogdanovich, her husband at the time. She did the art design on The Last Picture Show and What's Up, Doc? and one of his first films, Targets. They had kind of a falling out. I learned the ways in which Hollywood just wasn't ready for a woman with the vision and the talent and also the self-possession that Polly Platt brought to her work.
She eventually became a writer and a producer. She produced Say Anything, for example. She worked with James L. Brooks on Terms of Endearment, which won the Oscar for best picture that year [1983]. She was thanked in all three acceptance speeches, but she never won [an Oscar] of her own. She never really got to do the type of work that she wanted to do. If Polly Platt were born 20 years later, she'd probably be an Oscar-winning filmmaker in the mold of Kathryn Bigelow or someone like that. But because of the time when she was active, and because of the bad luck of the draw, she wound up in the shadows of men who were able to capitalize on her talent without really empowering her to utilize that talent in projects that she deserved.
How did you choose your guests, by the way?
Most of them are people I've admired and/or that I've heard on other shows, and thought they'd be really interesting contributors to my podcast. Karina is someone I've known for years, so she was perhaps the first person I thought of. Michael Tubbs, the former mayor of Stockton, he was another like top three figure for me. I really, really wanted to talk to Michael about his experience as mayor of Stockton, his hard-fought and unsuccessful campaign to be reelected last fall, and what that all meant about California, and what maybe he even misunderstood. That was a fascinating interview.
Miriam Pawel is a guest that I've read—she wrote a book about Pat and Jerry Brown called The Browns of California that I think is like a cornerstone text for this entire project. So much of California's history has been touched by Pat or Jerry Brown—they were intimately involved with its politics, its infrastructure, its vision and its failings in many cases. Miriam wrote evocatively and extensively about generations of the Brown family. I had to have her on the show.
How did reading Miriam's book and speaking with her for the podcast help you prepare for the season one headliner and first guest, former Gov. Jerry Brown?
Her book is comprehensive in its assessment of Jerry's first and second terms as governor. I really wanted to be able to talk to him about things like the environment, talk to him about the legacies of governors. He historically and very famously does not believe that governors have legacies, but I wanted to kind of challenge him on that. If we look at his father [former Gov. Pat Brown]—and this is something that Miriam Pawel's book describes in detail—he very actively pursued a legacy with the California Water Project, and his name is actually on the California aqueduct. So I know that these matters were relevant to [Pat]. Jerry has talked a lot about them, but I don't know if he's ever really looked at them in the framing of his own family. Or if he has, I haven't seen him talk about it. So I just wanted to kind of press him on things like that.
Did you get him to commit to a legacy?
No, I think part of the tragedy of Jerry Brown's governorship is that his legacy is still kind of mothballed in the Central Valley, whether it's water policy and the Delta, whether it's the bullet train that is stuck in limbo. These are matters that he truly believed would be milestones for California, and milestones for California sustainability in particular, and for those to be either halted or permanently stopped is kind of crushing. He also doesn't have any children. So it's not like his father, who was able to see his son ascend to the upper echelons of leadership in California and even make a run for the presidency twice. Jerry Brown doesn't have any children and his family has basically reached the end of the line in California politics. I found that to be somewhat bittersweet. I honestly don't believe he cares about that. But I know that it is for me as a Californian, and someone who has admired Jerry Brown and his just unique vision of the world and our state, that's also part of the tragedy.
What did he enlighten for you about California?
We talked a little bit about the idea of the recall and I know that he doesn't necessarily think it can be changed. He was just very introspective about the recall as a tool in the toolbox of California's electorate. I think he has a lot of respect for the electorate. So by extension, he has a lot of respect for the recall. I don't think he supports this recall, but he was reluctant to impose any sort of judgments on the recall as a tool or as an outlet for the electorate's voice. I think he wants to see how things play out. That was enlightening to me because I thought that Gov. Brown would be adamantly opposed to not only this recall of Gavin Newsom, but that he would also be opposed to the recall in practice regardless of its target. And it didn't really sound like he was because of his abiding respect for California voters and California history.
Did he call you from his family's ranch in Colusa County? Is he enjoying retirement?
Yeah, he called me [this week] from the Colusa ranch where his internet connection is maybe a step above dial-up. We were trying to get the interview to happen sooner, but he was at the Russian River over Labor Day weekend, so he's definitely enjoying his leisure time and enjoying it way off the grid.
Now that you've interviewed Gov. Brown and nine others for season one, are you closer to answering the question, "What is California?"
I'll never answer the question. That's kind of the idea. I hope that just as soon as I feel like I really know what California is, a new guest will come along and blow my mind and the audience's mind. I really hope that we're always challenged to think about what California is and what it can be.
Should we get to know the host of the new podcast by turning his questions on him in a little lightning round?
We should try it for sure. I think it would be fun. But you know—and I'm not making excuses—another thing that I do for our guests is send them a topic outline ahead of time so they can kind of see what's coming. This is not Frost/Nixon, you know. I'm not trying to catch anyone. I really want them to have the most informative, thoughtful answers they can. I don't want to sound like I'm unprepared. But let's give it a shot.
OK, let's try. We won't do them all, but we'll do a few. What's your California story?
I was born in Sacramento, raised here. I went to college at Sac State. Then I moved away for nine years to go to grad school and get my professional life started in New York City. I moved back to Sacramento in 2013. So my California story is not dissimilar to a lot of other Sacramentans. In particular, you're [growing up] here thinking, "Oh, this is fine. Yeah, great place to raise a family, but not a great place to be a young person. Where the hell is the exit?" But then you get out and you're like, "Oh, Sacramento wasn't so bad after all. Maybe there's something I can do there." It's a little condescending because you're like, "I'll go back to Sacramento and make it better." Basically, you're gonna impose some other city's culture and ideas and influence on Sacramento. I think that's part of Sacramento's fundamental challenges. It's always battling its insecurities as being in the shadows of larger cities like Los Angeles and San Francisco or even New York City. There were so many Sacramentans in New York, I couldn't believe it.
How do the people and culture of California influence who you are and what you do?
Once upon a time, I was transfixed by this idea that the entire global, cinematic ecosystem was centered about 350 miles away from Sacramento. To me, that was fascinating. I wanted to know more about that when I was growing up. I went to film school for a year, and I dropped out. As I started playing music and started writing, and dabbling in those types of creative pursuits, I found that California just has so much going for it in its literary history, in its musical history. Being able to see those legacies and those artists [perform] live, being able to listen to their music and think critically about how they interfaced with each other, influenced each other and competed with each other—it just fascinated me. So I really kind of dived into that and cherry-picked influences and ideas that made a lot of sense for me as a young journalist and musician at the time.
What's most misunderstood about California by people outside of California?
The scope and breadth of our state is most misunderstood. I think it's reasonable to expect people to know that California is a very large state about 800 miles from top to bottom. And that there is a Northern California, there's a Southern California, and yes, its economic and cultural centers happen to be San Francisco and Los Angeles, respectively. But nevertheless, as I talk to people outside California, they just don't know where things are in relation to each other. I will be in touch with people back in New York, for example, friends that I knew when I lived there, and they'll say, "So, how's L.A.?" They know I live in Sacramento, but they don't know that Sacramento is so far away from L.A. And it may just be that I know the wrong people. [Laughs] That's a possibility.
For more information, including where you can find the podcast, visit whatiscalifornia.com. You can listen to the first episode featuring former Gov. Jerry Brown here.

You Might Also Like
'Articulator' captures the voices and talents of Sacramento arts scene in a new book
A new neon sign will soon light up Old Sacramento Waterfront