You can now play Ms. Pac-Man on the streets of Sacramento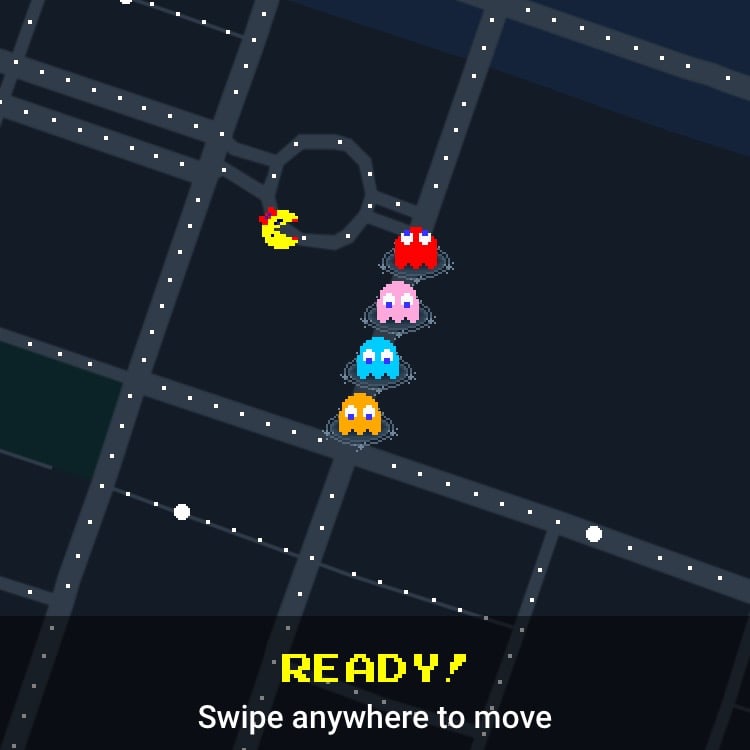 In a new epic April Fools' Day hoax, Google has created a Ms. Pac-Man version of Google Maps that allows smartphone users to play the classic arcade game on the streets of their city.
Here's how it works: open Google Maps on your smartphone, click the round Ms. Pac-Man icon above the location indicator and the map suddenly transforms into your own personal arcade screen, with the game's signature ghosts aligned and ready to gobble up your five lives. Move Ms. Pac-Man around by swiping in any direction, and watch your score climb at the top of the screen.
We've already tried it around Capitol Park, in midtown's grid and through the Fab 40s in East Sacramento. And with only two ways to turn, the Tower Bridge's span might be the most challenging local landmark for the game. Tip: You can also play on the web and that version of Google Maps allows you to choose your location, so you can gobble up pellets on the streets of New York or Paris too.
This isn't the first time Google has pulled this stunt. April Fools' Day in 2015 saw the same idea tested on its web maps, and the 2010 interactive Google Doodle allowed users to play Pac-Man to celebrate the game's 30th anniversary.
The cheeky add-on will expire after April 1, but that gives us about 36 hours to beat our high score. TGIF!
You Might Also Like
A new start-up incubator for game developers joins the burgeoning Sacramento tech scene
It's game on at the fourth annual Sacramento Indie Arcade
Game Boy: how Mark Otero buit a video game empire in Sacramento