Best of the City 2022: Best Mood- and Scene-Setters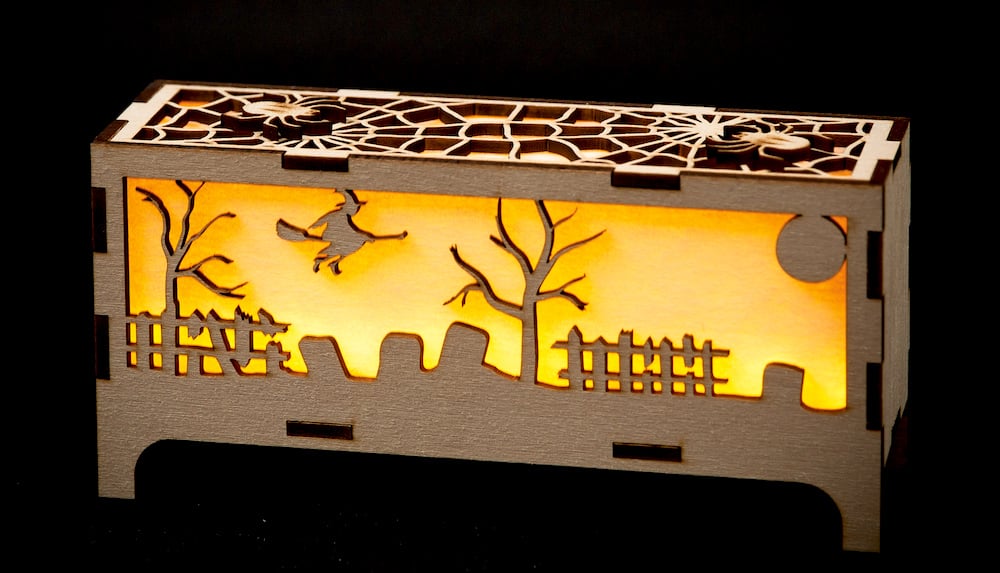 In our new Best of the City feature, we highlight a few of our favorite things, people and places right now. We know it's been a rough couple of years—here's a bright spot lighting up our town in 2022.
At Luminarium Designs, David and Hillary Albrecht's love of woodworking shines bright—literally—through the delicate cutout details of their laser-etched basswood lanterns. The beaming boxes are hand-assembled at the husband-and-wife duo's 1,000-square-foot home studio in Newcastle, and can be ordered in blond natural wood or stained a rich brown, and in a range of styles—plug-ins for indoor side table display or illuminated by flickering LED votives for hanging outside, for example. The designs range from Celtic knot patterns to silhouettes of bears and dragonflies, to spooky jack-o'-lanterns for Halloween or a depiction of the Auburn Firehouse, one of the couple's earliest designs from their craft fair days. While the fledgling business debuted as a booth at the Old Town Auburn Christmas event in 2017, it wasn't until 2020 that sales really took off as we all sought to add a little light to our homebound lives during the pandemic. Today you can snag a lantern at stores like Auburn's Avantgarden and Grass Valley's The West Wind—or be spoiled for choice with a dizzying 90-plus designs available on Luminarium's website. With longer nights just around the corner, now is the time to get your glow on.
Order at least five days in advance. luminariumdesigns.com