Canon owners open French-inspired wine bar and cafe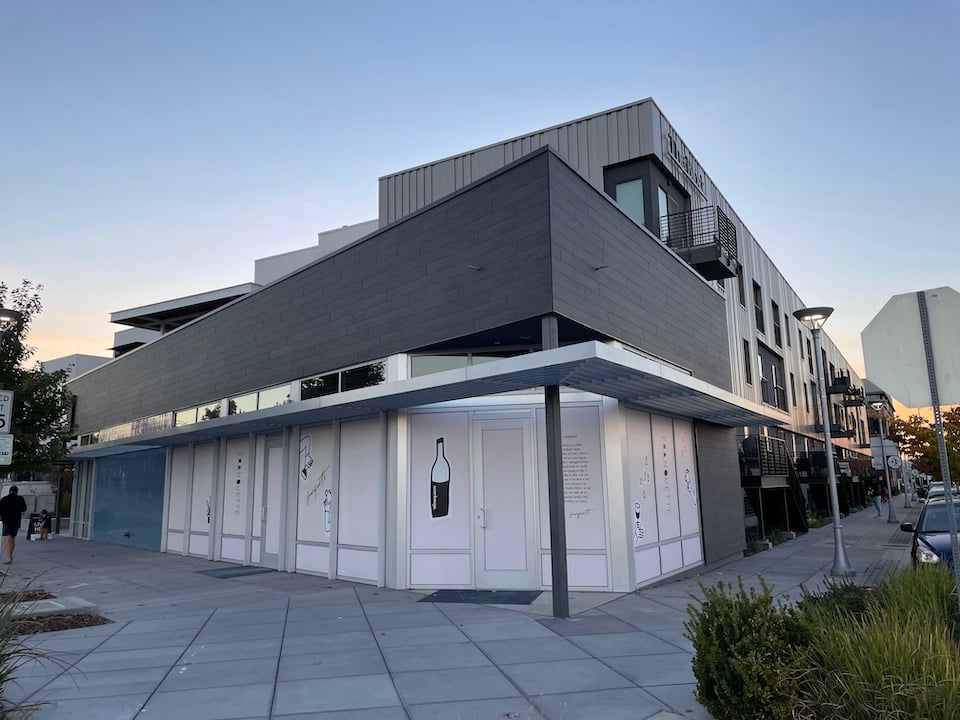 2022 Update: Franquette opened on Feb 16, offering an array of French eats throughout the day, from walnut frangipane croissants for breakfast, to tuna confit salad with brown butter hazelnut vinaigrette for lunch, boulettes de canard (duck meatballs) for dinner, and an apple tarte tatin for dessert. The restaurant is open Monday through Friday from 7 a.m. to 9 p.m., Saturday from 8 a.m. to 9 p.m., and Sunday from 8 a.m. to 4 p.m.

* * * * * *
Drawing from the outpost-style optimism of West Sacramento, Brad Cecchi and Clay Nutting, owners of East Sacramento's popular Canon (which recently retained its coveted Michelin Bib Gourmand status), will open an all-day French-focused wine bar and cafe called Franquette this December, on the relatively uncharted riverfront. "The Bridge District is a really incredible neighborhood that's burgeoning and on-the-cusp," says Nutting. Loosely translating to "unfussy" or "come as you are," Franquette will focus on the fringe wines of the lesser-known regions in France like Jura or Alsace.
"I'm trying to avoid those big, overvalued wines from Burgundy or Champagne, to focus on some smaller regions and producers that don't get enough attention," says Jack Winks, the beverage director and "unofficial sommelier" of Canon and Franquette, who formerly worked at Parisian cocktail bars like Lockwood and Mabel, both in 2nd Arrondissement. But it's a place the U.K. native didn't work at, but rather frequented—Verjus in the 1st Arrondissement—that is truly the spiritual mold of Franquette.
"In the entrance of Verjus, on the ground floor, there was a very small wine bar that was very fluid. They wrote up the day's wines on a chalkboard," says Jack. "It had a convivial, friendly atmosphere, and when I think about Franquette, that's the way I'd like to do it."
Inspired by the arid landscapes of wine-growing regions in France and Northern California, including that of Yolo County, Nutting and Sarah Barkawi of Fulcrum Property—with the help of interior designer Matthew Lechowick—helmed the look of Franquette's small industrial space, located on the ground floor of Fulcrum's new residential complex called The Block, with a focus on natural materials and a muted palette. White-oak custom furniture—including a cane-front, 12-seat wine bar and a 15-foot coffee bar—has been crafted by local woodworking studio PhilBuilt Designs. A steel entertaining shelf for wine glasses and bottles will hang from the exposed ceiling. Patrons can start the day at the communal banquette or on the outdoor patio with espresso drinks and French pastries like croissants, pains au chocolat and "something filled with more unique [flavor] combinations, hopefully savory," says chef Elena Winks, Jack's wife, who trained at Ferrandi—the prestigious culinary school in Paris—and will prepare the menu fresh and in-house.
Lunch will include a section of salads and sandwiches, and over the course of the day, the space will transition to a wine bar. In the evenings, Elena will serve up seasonal plates, like "cheese dishes" (not to be mistaken for cheeseboards, these highlight a single French fromage) and, given Franquette's winter launch, "some amazing beef stews." From the tightly curated (just six to eight wines by the glass, plus around 30 bottles), not to mention affordable (another upside to excluding celebrated producers) wine list, you may be able to choose a cabernet franc from Domaine Arnaud Lambert of the Loire Valley, which Jack calls "laser-focused" and "super clean."
"Arnaud is a traditionalist who's trying to break the mold [of the Old World] by making very exciting and very delicious wine," says Jack, who also has high praise for an emerging producer in Alsace named Mélanie Pfister. Her crémant-style sparkling wine is, as Jack says, "lemony, crisp, and refreshing," and a "really great alternative to Champagne." Which is not unlike the experience of West Sacramento's riverfront—a new frontier that's anchored in familiarity but full of exciting possibilities. hellofranquette.com
You Might Also Like
Doughbot returns with a new space, new owner and a menu with vegan doughnuts, baos and katsu sandos
The team behind de Vere's and The Snug launches Ro Sham Beaux wine bar
Local designers envision open-air greenhouse dining in the age of COVID