The team behind de Vere's and The Snug launches Ro Sham Beaux wine bar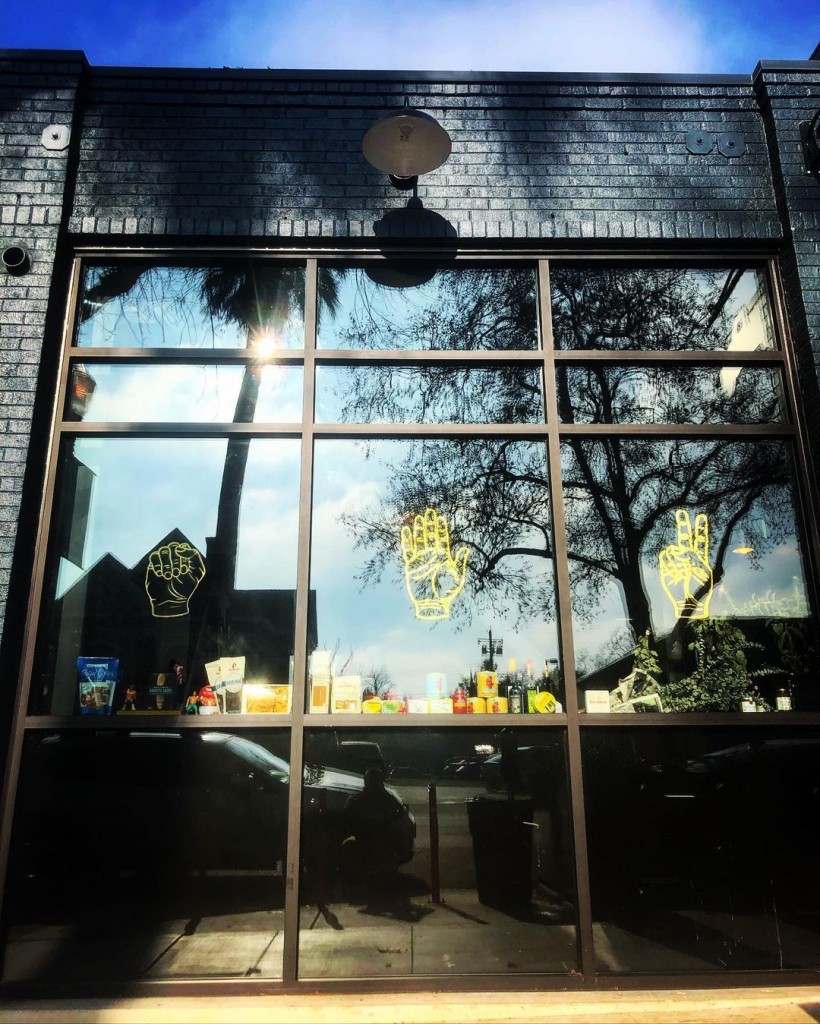 For wine novices, searching for the perfect glass or bottle on an unfamiliar wine list can be an intimidating prospect. Luckily, a new specialty wine spot in midtown is leveling the playing field when it comes to uncorking and sipping.
Ro Sham Beaux, a low-ABV wine bar and bottle shop from Irish Hospitality (the group behind de Vere's Irish Pub, The Snug, Snug Jr. and The Doobie Bar) opens Friday, Jan. 15, for takeaway bottles and limited outdoor service from a 94-year-old former auto body shop adjacent to the Didion Complex near 25th and J streets.
"There's a mystery to wine," laments Trevor Easter, co-owner of Ro Sham Beaux. The French term for the game Rock Paper Scissors, the name is a reference to the way customers might normally choose a wine. "But we want to make the experience of wine comfortable for everyone."
While the bar's sourcing can get heady (low- or no-ABV wines with an emphasis on organic varietals from Northern California, particularly those produced with a natural fermentation process using wild yeast), Easter lays out RSB's inventory in layman's terms: "Authentic wine made by people who give a sh–t."
To make sure visitors aren't tempted to snatch up the most expensive pour, all half and single glasses will receive a flat fee: $5 and $10. Bartenders will help customers find the right wine for their palette and are expected to give each label equal treatment, whether it's a rare young Zinfandel harvested from Lodi's low-yield, historic Stampede Vineyard by Maître de Chai or an aged Carignane from Les Lunes Wine in Orinda, currently sold out at the winery, but ready to be uncorked at RSB.
In addition to the mostly Northern California lineup, Ro Sham Beaux will feature Old World varietals to be paired and contrasted with their New World counterparts. A flight might pair together two syrahs—one from a relatively new winemaker like Ellsworth in Nevada County and another from an established estate like Le Raisin et L'Ange in the South of France. The shop will also offer to-go bottle service and a monthly wine club—The WWF, aka the Wino Wrestling Federation—which starts in February and will always include two labels not sold in stores.
The menu will also incorporate on-tap wine spritzers and The Snug-style cocktails like the Bamboo and Tonic, a gin-less martini made with Spanish La Gitana sherry. In addition, Irish Hospitality's longtime chef Wes Nilssen has whipped up a snack menu including gourmet fontina-and-manchego grilled cheese sandwiches, as well as a classic pan bagnat, a niçoise salad sandwich on sourdough from the local Niche Bread & Company.
Hoping to create an elevated but approachable atmosphere without falling into the played-out design tropes of tasting rooms all over the world, the 600-square-foot interior forgoes plastic grapes and retired wine barrels for elegant references to Sacramento's winemaking backyard in the Sierra foothills, not to mention the building's automotive history. A partially exposed brick wall is a counterpoint to a one-of-a-kind terrazzo bar top made of wood instead of stone. The bar face is also unique—Easter and business partner Addam Reagan crafted it from a maple tree felled on a friend's property in Amador County. A 75-square-foot parklet, expected to be completed in the coming months, will expand the venue's limited indoor seating, which will be available when Covid restrictions for it get lifted.
For Easter, Ro Sham Beaux is ideally nestled inside the burgeoning dining scene on their little block of J Street—the wine bar is nearby Babes Ice Cream & Donuts and Rick's Dessert Diner, and next door to Ginger Elizabeth Pâtisserie. He hopes more craft eateries and drinkeries are on the way.
Says Easter, who lives across the street from Ro Sham Beaux, "If we could expand our little [microhood] with more great pastry shops and a bunch of great wine bars, that would be awesome."
Tues.-Sun. 11 a.m.-8 p.m. 2413 J St. roshambeauxbar.com
You Might Also Like
A new yacht-rock bar from the team at The Snug sets sail
If Wallpapers Could Talk
Pizzasaurus Rex roars into Sacramento