Q&A with Kerry Wood, CEO of the Sacramento Region Community Foundation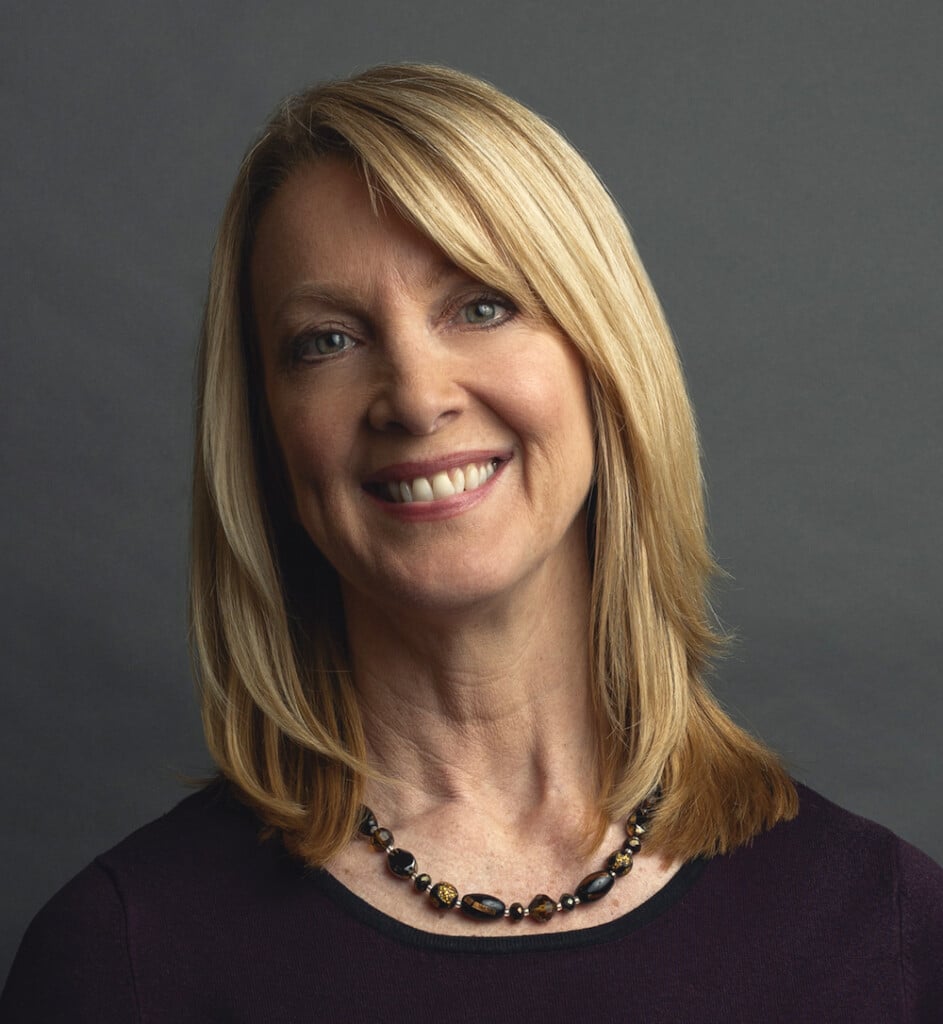 Nearly 800 local nonprofits—from the youth writing program 916 Ink to Sacramento Loaves & Fishes to the Sojourner Truth African Heritage Museum—will rally for donations during the 11th annual Big Day of Giving this spring. Kerry Wood spearheads the effort as the recently appointed CEO of the Sacramento Region Community Foundation, which organizes the charitable bonanza and also oversees about 750 private philanthropic funds under its roof. Here, she talks about the sleepless nights leading up to the Big Day, what's new for 2023, how nonprofits like the Sacramento Food Bank came through for her and her family growing up, and how she's paying it forward now.
You joined the Sacramento Region Community Foundation in 2018 as marketing chief, but this is your first Big Day of Giving as CEO, having taken over that position last fall. How are you feeling in the lead-up to the May 4th event?
I have been in the nonprofit field for [over] 25 years, and Big Day of Giving is one of the most exciting days of the year for me. There's so much division in the world, and this is one wonderful way everybody comes together to support our region. The other piece of this that we're always excited about is the training that we're able to provide nonprofits that go through the process of registering as a Big Day of Giving nonprofit. They get boot camps—specialized training on how to raise more dollars, how to attract board members who will help strengthen their organizations, and how to tell their stories. All of this really is set up for them to succeed.
Last year's efforts raised $13.4 million, a record amount that was just a hair above the 2021 total, but well over the $12 million that was raised in 2020. What's your goal in 2023? 
Of course, we would love to beat last year's revenue records, but we would also love to see a big increase in new donors to Big Day of Giving. We would love to see—and we already are seeing—new nonprofits getting involved. We'd like to see the number of gifts increase. So there are a number of other ways that we measure success.
Take us behind the scenes of the Big Day of Giving at your foundation. What's the pressure like to come off without a hitch? Do you sleep?
No, we do not sleep a wink. [Laughs] But it's all fun. It's exciting. We have what we call the Big Day of Giving Command Center. That's at our offices and it's a 24-hour, round-the-clock operation. We have a staggered approach to the schedule, but our whole team is involved. We have different partners that are with us around the clock to make sure that not only are we continuing to get the word out, but that we're able to track the online donations. We've set it up to where you can preschedule your gift two weeks in advance, but the excitement really begins in that 24 hours.
What will be different or new, if anything, about this year's edition? How do you want to tweak or evolve the upcoming event?
We're really excited about an idea called Cultivate. It is a new program within Big Day of Giving that supports some of our smaller nonprofits. Some of them have never been through Big Day of Giving before or they may have been through it before, but need some extra support. It's specifically focused on nonprofits that are either led by or have a board that's led by a person of color, like Dress for Success Sacramento [which provides work attire for disadvantaged women] and the Davis Phoenix Coalition. [The latter started after] Gloria Partida's gay son was beaten in a hate crime in Davis, which led her to found the Davis Phoenix Coalition to support other LGBTQ kids. These organizations are small and unique and are doing great work in the community. They're part of the Cultivate program's inaugural year.
The Sacramento Region Community Foundation will mark its 40th anniversary this May. Aside from the Big Day of Giving, what does it do and why does it matter in Sacramento? 
We are a place-based organization focused on inspiring philanthropy in the region. Obviously, Big Day of Giving is part of inspiring philanthropy at a level starting at $15. But we also work with philanthropists in the region to open charitable funds where they can be strategic in their giving back out to the nonprofit sector. We're known for our scholarship program and our focus on education. We've also worked in the arts and culture area. We provided a multiyear grant to help launch the city's arts, culture and creative economy plan called Creative Edge, and we served on its steering committee. The goal was to help to steer the future of the arts and culture scene in this region toward more equitable arts, and to sustain and enhance education for the creative space.
You're a Sacramento-area native with a bachelor's degree in business marketing and two master's degrees, in communication studies and higher education leadership, from Sac State. How did you get interested in your line of work?
Many of us in this field say it's really that fundraising found us rather than us finding fundraising as a career. I responded to an ad in The Sacramento Bee back in the day and got a job at Mercy General Hospital in the communications area, and then was recruited over to the Mercy Foundation. That launched the rest of my life in fundraising. I didn't look back. I benefited from nonprofits when I was young, coming from humble beginnings. The power of having resources available when people need them most—you know, I lived that for a number of years in my childhood. So to be able to work in a field that does so much for people in need is just pretty powerful.
Can you elaborate on your childhood?
I was raised by a single teenage mom. She is an amazing person who really is my hero today. In those younger years, there were times where we didn't have food. Affordable housing was easier to come by back then, but there were moments of challenges where we were able to utilize the services of nonprofits that helped us get through some tough times, like the Sacramento Food Bank. A lot of times my mom would go there by herself. But from time to time, my brother and I would go with her and I never felt embarrassed. I always felt like they were just happy to help and there was always so much compassion. That's the feeling that came over me when you asked that question. For a lot of folks, it can be a very difficult thing to have to go and get help like that—I thought it was wonderful that we could get more food. I think having lived that experience has made me even more passionate about choosing the nonprofit field as a career.
Speaking of which, you just launched the Kerry Wood Degree Completion Scholarship at Sac State. What prompted it, and whom does it serve?
I was really happy to start that because when I was getting my bachelor's degree, I had to scrape my way through college to make it happen. I was a transfer student to Sac State from the Los Rios Community Colleges, and there was more than one time where I thought, "I just don't think I can finish." I either didn't have enough money or there was some other challenge, you know?
When I met with some of the fundraising staff at Sac State at the end of 2021, they introduced me to the idea of the College of Continuing Education there and told me they were starting a scholarship program for students who were close to graduating, but because of financial barriers, they couldn't finish or hadn't finished. Something about that inspired me, because I'd been there before and I thought, "You know, if a little bit of help will inspire somebody to keep going…" It's such a huge accomplishment to finish a degree, and for some it's easier than others. I really want to inspire people who are close to finishing it, because it's going to make them not only so proud of themselves, but get them to the next level in their life.
What is the philanthropy climate nationally and in Sacramento like right now? How have inflation or recession indicators affected donors overall?
We have actually seen an upturn in philanthropy in this region. What we have found is that donors realize that inflation is so hard on so many people, and at least in this region, people have really stepped up. Giving Tuesday [which is held each year on the first Tuesday after Thanksgiving] is a national effort to inspire philanthropy—we receive a lot of donations through Giving Tuesday, and we found it almost doubled in 2022, during inflationary times and all. We have a very generous community that gets it.
Can you recall a donation you received that was particularly inspiring or memorable?
I have had the good fortune to hold a $25 million check in my hands, but I will tell you, the one that meant the most to me was early in my career when I was with the Mercy Foundation. It was given by an elderly woman who had next to nothing. Every month she would pay whatever it was—$25. She didn't have a lot of extra money. That $25 was pretty huge for her every month. I suppose it's that person who gives the most that they can, even when they don't have a lot themselves. I'm not encouraging people to do without food or anything, but I just think that inspired me so much.
And I did raise money for a statue that's in Capitol Park. That was unusual.
What statue?
It's over by the security entrance that faces L Street. Just to the left, when you're walking toward it, there's a statue there. People don't know this, but the Sisters of Mercy used to own part of the property where the State Capitol sits. The state took it over by eminent domain. And when the Sisters of Mercy were celebrating their 150th anniversary a number of years ago, I played a large part in commemorating that. And an idea struck me when I saw this little plaque stuck in the bushes saying the Sisters of Mercy used to own this place. I thought, "That's not acceptable. We have to do something about this." So I embarked on a three-year journey. Suffice it to say that I learned a lot about the process of going through a variety of steps to get a statue placed [in Capitol Park]. Not the easiest thing in the world.
What have been some memorable Big Day of Giving donations or beneficiaries for you? Are there any that might not be around without this support?
Have you heard of the Sacramento Mandarins?
They're a drum and bugle corps, right?
Yes. If you haven't ever seen them perform and you get a chance, they're really worth it. They spoke about the impact that Big Day of Giving had on their organization from a visibility standpoint. Most nonprofits, when they're first starting out, no one knows about them. And the Mandarins credit Big Day for launching them and getting them out into the public eye in such a way that it completely catapulted their level of growth—really within two years of being part of Big Day of Giving. They were able to bring on more performers and go out into the community significantly more than they could before.
Right now you're ramping up for the next Big Day, but how do you plan to unwind afterward? I figure you'll probably need a vacation.
Oh boy. You know, there's so much adrenaline that it takes a couple of days to come down off the adrenaline rush. So I'll sleep for 18 hours. I'll take a long walk and get a massage. We'll take a break and then get started again with planning for next year. It's a year-round process. But I encourage my staff to take good care of themselves, to get a lot of sleep afterwards, eat well—all the things. And then we get right back to it.
This interview has been edited for length, flow and clarity.
Learn More About Other Great Nonprofits in Our Area
Word Play – A look inside the classroom with 916 Ink
Q&A with Shonna McDaniels, Director of the Sojourner Truth African Heritage Museum