Led by Biba alums, Mattone Ristorante is set to carry on the late legendary chef's legacy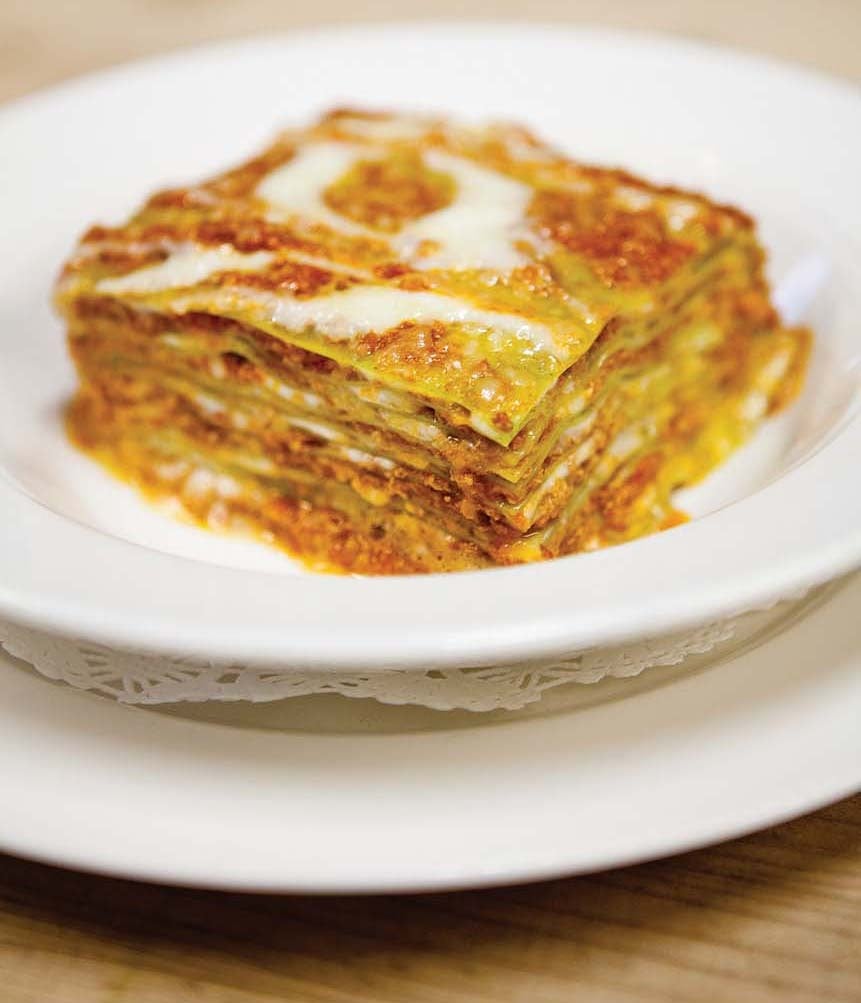 For fans of Sacramento's iconic Biba Restaurant—which closed last May—the time to rejoice is nigh: Mattone Ristorante, a new East Sacramento Italian eatery built in the generous spirit of late chef Biba Caggiano by 17 of her longtime staff members, is set to open tor the public on Tuesday, May 18.
Last summer, veteran Biba bartender June Chang, saddened by the legendary midtown restaurant's pandemic closure in May 2020 and disheartened at the thought of not seeing his work family every day, started floating the idea among his former coworkers of continuing Caggiano's legacy.
"We all knew we wanted to keep working together," says Chang, who began bartending at Biba in 2012, after stints at Zinfandel Grille and Scott's Seafood on the River. "Everyone thought opening a new place was a great idea since we learned a lot from Biba that we wanted to keep sharing with people."
When Español, another storied River City restaurant, shuttered last August after nearly a century in business, its East Sacramento location seemed almost fortuitous for Chang's idea: Not only was Español also a beloved institution of Italian cuisine, but it was located across Folsom Boulevard from Corti Brothers grocery store, co-owned by one of Caggiano's biggest supporters, world-renowned epicure Darrell Corti. In our 2011 profile of Caggiano, who passed away in August 2019, Corti went on the record with his sincere, unfettered praise: "She makes what I consider the single best dish in Sacramento," he said. "Her lasagna."
Luckily, his favorite restaurant special will be an even easier indulgence due to its neighborly access. Biba's executive chef Karel Mulac will helm the kitchen at Mattone (the word means "brick" in Italian, a nod to the restaurant's building material) and is resurrecting Caggiano's Lasagne Verdi alla Bolognese, but with some tweaks: For instance, while Biba's version comprised 10 to 12 layers depending on how many ethereal sheets of fresh spinach pasta were on hand to lend structure to the velvety béchamel and slow-simmering ragù, Mulac has set Mattone's stack at a minimum dozen tiers. As far as the Czechoslovakia-born chef is concerned, it's just more surface area to highlight a lusciously long braise of veal and beef, not to mention the rich and creamy, Parmesan-fortified béchamel that binds everything together.
Biba's former pasta and pastry chef, Penny Sheridan, will join Mulac in the kitchen at Mattone, handcrafting a variety of noodles for dishes like baked penne al forno with smoked mozzarella and rabbit ragù with ribbons of tagliatelle anointed in rosemary oil.
Caggiano's farm-to-fork approach also strongly influences Mattone's regionally focused menu. For example, a half chicken will be roasted with springtime farmers' market loot like Nantes carrots, asparagus and broccolini, and served with a red-wine reduction. The crab salad will feature a mousse infused with the subtle licorice notes of fresh fennel and topped with locally sourced Sterling caviar. And just-dug beets will not only imbue rich fuchsia color and a mildly earthy flavor into gnocchi or ravioli, but also a pickling marinade for halibut in a gravlax-inspired dish, a brief Nordic departure from the Italian lineup.
First-course finger foods take the old-school approach—think deviled eggs whipped with smoked salmon or fried calamari finished with a light dusting of smoked paprika and sea salt, and served with a spicy tomato sauce. And for now, the last-course sweets are all Biba favorites, from the espresso-ricotta cheesecake to a tiramisu spiked with brandy.
For all of its chef-level complexity and mouth-watering promise, Mattone's menu takes Caggiano's straightforward cooking philosophy—authenticity through clean flavors and fresh ingredients—to heart. "Simple food, like the Italians do," says Mulac.
Even with Biba's legacy resting on Chang's shoulders, the first-time restaurateur sensibly allows Mattone—which will launch with indoor dinner service (no outdoor seating)—a wide berth to win over the community in its own way. "We could never top Biba," he says. "But we can take what she gave us—the food, the memories, the love and the caring—into a new direction. Whatever happens, she'll always be in our hearts."
5723 Folsom Blvd. Tues.-Thurs. 5 p.m.-9 p.m. Fri.-Sat. 5 p.m.-10 p.m. Sun. 4 p.m.-8 p.m. 916-758-5557. mattonesac.com
You Might Also Like
Ruhstaller Farm in Dixon to celebrate grand opening for new taproom and brewery
La Dolce Biba
Local cookbook authors help you bring the farm to your table this spring