Sowing the Seeds of Change
Pocket forests are sprouting in cities around the globe as a surprisingly effective way to fight climate change. It's time for us to branch out too.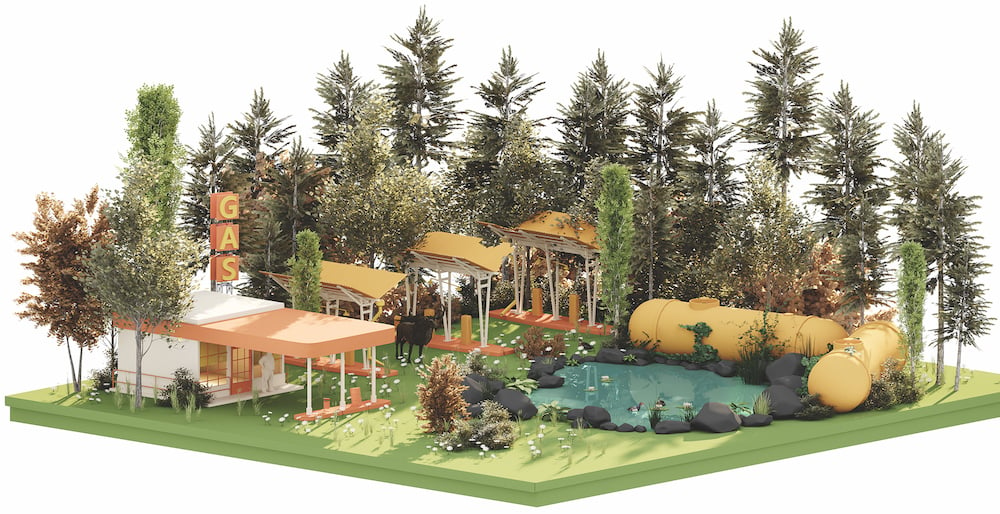 The Idea
Deforestation has been an increasingly major contributor to climate change, as trees and other plants, as well as the birds and insects that live among them, have been decimated at alarming rates. In the 1970s, pioneering Japanese botanist Akira Miyawaki developed the concept of creating man-made forests through a specific concoction of planting 40 to 60 species of plants that are native to the area, and in a very dense concentration. Since then, other individuals and groups around the world have taken his concept and applied it to what are often referred to as pocket forests or micro forests, typically in urban areas where air needs some natural scrubbing the most. The basic idea is that you take a small plot of land—as small as 10 by 10 feet—and apply Miyawaki's methods of density and diversity.
Over time, the plants grow, attract birds and bugs that bring the low- to no-maintenance "forest" to life, and the resulting carbon-absorbing cocktail cleans the air in a much more effective way than spaced-out trees like the ones we have in Sacramento. Experts suggest locations like existing parks and schools. And while these tiny forests have been springing up all over Asia and Europe for decades, in America,the trend is new, with the country's first Miyawaki-inspired forests sprouting just last year in places like Los Angeles, Berkeley and Cambridge, Massachusetts.
The need is clearly here in Sacramento where we have some of the worst air quality in the country, in part due to our geographical placement in the center of a valley bowl that traps smoke, auto exhaust and other pollutants. Plus, pocket forests are a hands-on way to teach students about biodiversity. Every school around town should be all over this.
The Players
A Zurich-based company called Sugi is helping groups across the globe set up Miyawaki forests. But they need local partners, and we could see the Sacramento Tree Foundation, the Center for Land-Based Learning and the Environmental Council of Sacramento getting involved. In Cambridge, the city's public works department played a large role, and, closer to home, the Berkeley Unified School District helped create micro forests in three of their elementary schools.
The Bottom Line
In the City of Trees—and one with a serious air quality problem—such an endeavor is an absolute no-brainer. Any project that combines education, biodiversity and cleaner air must be a regional priority. Our local governments and school districts should be at the front of the line, but anyone reading these words can take action, even in your own backyard. Let's plant the seeds of change now and watch a whole new generation of environmentalists take root.
Want to Learn About More Inspiring Ideas We Can Bring to Sacramento?
Wayne's World – A Dedicated Wayne Thiebaud Museum
Walking on Air – Walkable Art to Reinvigorate Sacramento's Waterfront
Why Not Here? 15th Anniversary Edition – 15 Ideas From Over the Years