Wayne's World
Last year, Sacramento lost a local legend—painter Wayne Thiebaud. Like other cities around the country have done, we should remember our greatest hometown artist with a museum befitting his global stature.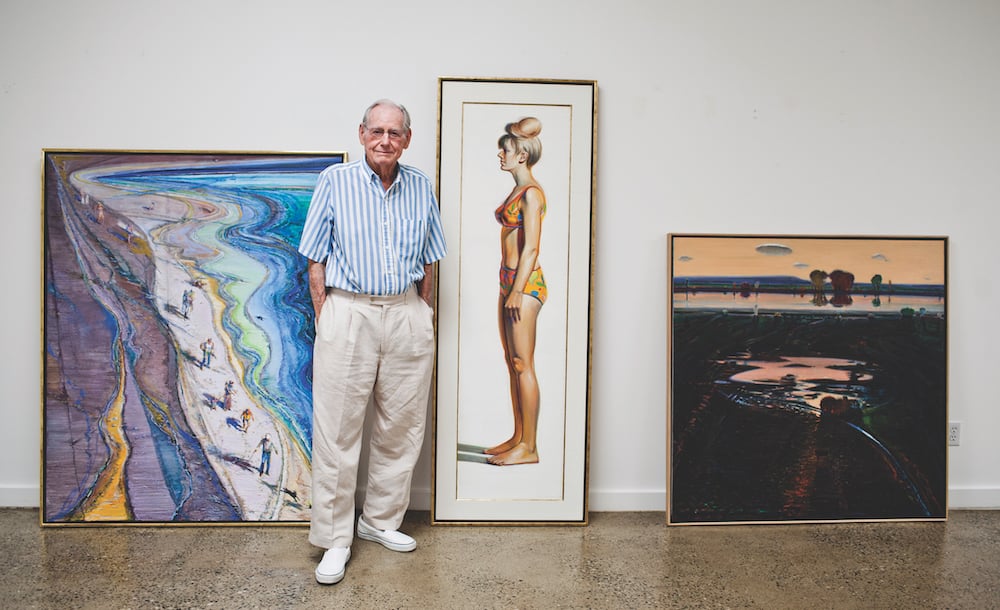 The Idea
In 2001, The New York Times' then chief art critic Michael Kimmelman reviewed a Wayne Thiebaud retrospective at New York's Whitney Museum and wrote that in a perfect world, his paintings "would be nailed to the walls for good and we would be free to stop by whenever we needed to remind ourselves what happiness feels like."
Thiebaud passed away last year on Christmas Day at 101 years young, having spent the past 70-plus years of his life in Sacramento, much of it teaching art at Sacramento City College and UC Davis. Over time, he became one of the world's most heralded artists, bringing in $19.1 million at auction in 2020 for his 1962 painting, Four Pinball Machines.
More importantly, however, he represented Sacramento in countless other ways—with his enduring humility, his remarkable paintings of the Delta, and his passion for teaching his craft to thousands of local students, to name just a few.
Many cities across the country have built museums to honor their hometown art heroes—from the Andy Warhol Museum in his native Pittsburgh to the Georgia O'Keeffe Museum in her adopted hometown of Santa Fe, New Mexico, and the Norman Rockwell Museum in his adopted hometown of Stockbridge, Massachusetts.
Although the Crocker Art Museum has hosted amazing Thiebaud exhibits over the decades (including the most recent one that ran through Aug. 7), a museum wholly dedicated to the painter would allow a much deeper—and permanent—dive into his life and work. Done right, it would also become a true destination for art lovers around the world.
The Players
The most important players in making this a reality would be the Thiebaud family, of course. And the most obvious candidates to undertake the building design and construction of such a museum would be Mark Friedman and Michael Heller. Not only are both of them visionary Sacramento developers when it comes to architecture and curation—their projects have included the Golden 1 Center and midtown's Ice Blocks complex, respectively— but both are also passionate art lovers who have served on the Crocker board. Bonus: Heller's father worked with Thiebaud on the SMUD headquarters featuring a mammoth 1959 mosaic by the artist, which was recently restored. In fact, Heller has long had plans to build a structure with a massive Thiebaud work on its façade.
The Bottom Line
Sacramento doesn't have a great track record when it comes to publicly honoring its most noteworthy citizens. Yes, we named a park for LeVar Burton, which is a good start, but there are no major tributes to other local luminaries like Joan Didion, Ray Eames and Russ Solomon. A Wayne Thiebaud museum would represent a chance to not only honor one of our best, but also a chance to invite the world here to celebrate this extraordinary man's legacy with us.
Besides, who among us couldn't use a place to stop by again and again to remind ourselves what happiness feels like? 
Want to Learn About More Inspiring Ideas We Can Bring to Sacramento?
Walking on Air – Walkable Art to Reinvigorate Sacramento's Waterfront
Sitting Down With a Good Book – Combining Street Furniture with Great Literature
Why Not Here? 15th Anniversary Edition – 15 Ideas From Over the Years