Swine and dine at the sixth annual Sacramento Bacon Fest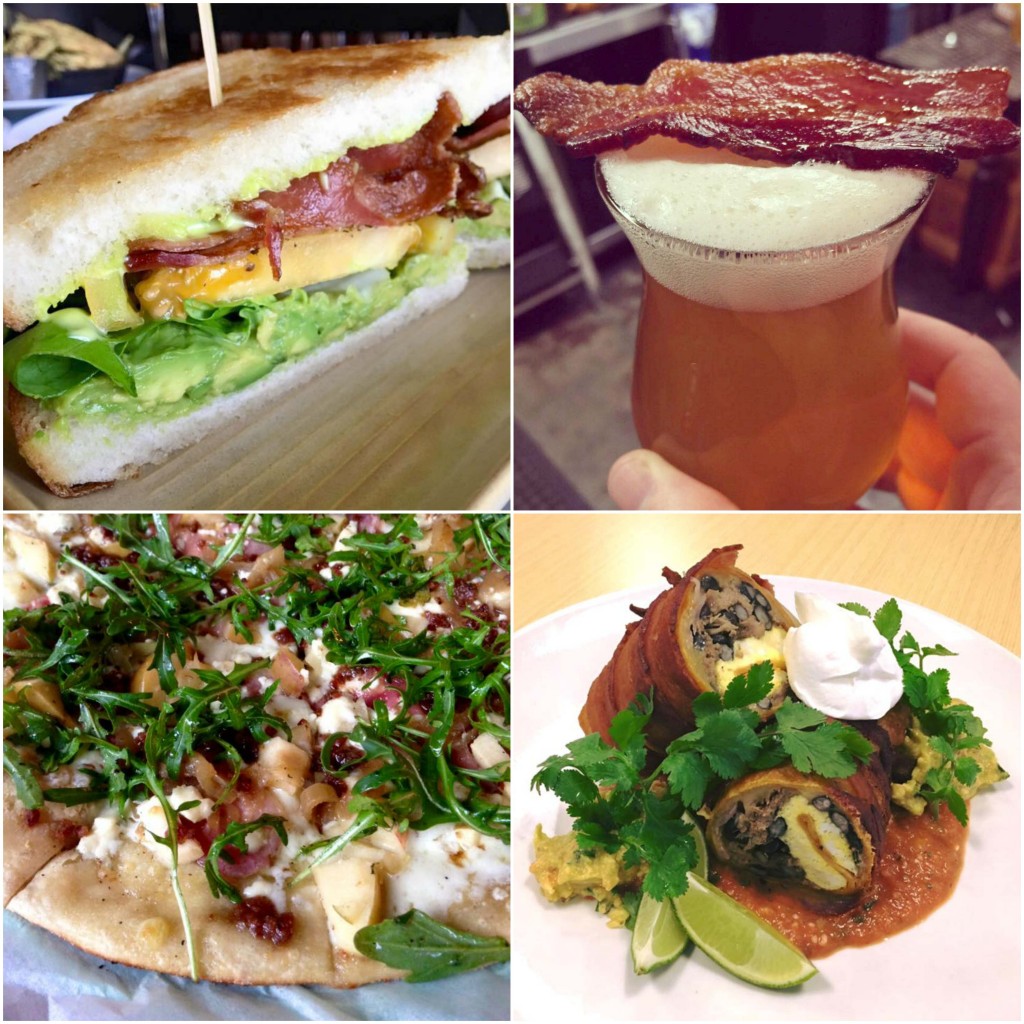 Porkophiles rejoice! Sacramento Bacon Fest is back, from Jan. 23-29, during which area chefs will prepare all things porcine by incorporating bacon into specialty dishes throughout the week.
The festival kicks off on Jan. 23 at Aimal Formoli's eponymous East Sacramento restaurant, where the chef-owner will serve six bacon-centric apps—some of which will highlight house-made lamb bacon using lamb from Superior Farms in Dixon—and a complimentary wine spritzer ($30).
Other highlights of the week include a bacon-themed burger battle at Empress Tavern on Jan. 25 ($5), during which three chefs will flip their best bacon cheeseburger using mystery ingredients revealed at the competition. This Chopped-style showdown will be judged by a panel including Michael Passmore (of Passmore Ranch) and Nguyen Pham (of Sunh Fish). Empress will also have a specialty bacon burger available for purchase.
The Torch Club will host the annual Kevin Bacon soundtrack tribute show on Jan. 27, with several bands covering songs from classic Kevin Bacon films like "Footloose" and "Hurt So Good." (Not to worry, foodies—bacon will also be served.)
Get your fill of the cured meat on Jan. 28, starting with a pancake-beer (and bacon) breakfast at Bike Dog in the morning, during which the West Sacramento-based brewery will release its new Imperial Brown ale. That night, Pangaea Bier Cafe will host its annual beer and bacon event with bacon-infused menu specials and its traditional "suicide IPA"—a glass of all the draft IPAs combined and topped with a strip of crisped-to-perfection bacon.
The big finish on Jan. 29 will take place at midtown's Mulvaney's Building & Loan ($60), where 10 area chefs, including Patrick Mulvaney, Chris Barnum (Localis), Jodie Chavious (Paragary's) and Jason Azevedo (Hock Farm), will compete in an Olympic-style bacon competition. The team of judges, which includes Formoli's co-owner Suzanne Ricci, Track 7 co-owner Ryan Graham and local food writer Becky Grunewald, will rate the chefs in four categories: best bacon, best dish using bacon, best alternate bacon (in this case using sturgeon from Sloughhouse's Passmore Ranch) and best overall performance. Each chef will also create small bacon bites, which guests can wash down with brews from Bike Dog and Track 7.
For more information and to purchase tickets, visit Sacramento Bacon Fest's Facebook page.
You Might Also Like
Sactown's April/May cover story on all things bacon
Chando's Tacos to open new downtown cantina
A new steakhouse opens in Sloughhouse