The Deer Hunter
Wild foods expert Hank Shaw literally writes the book on cooking "antlered things"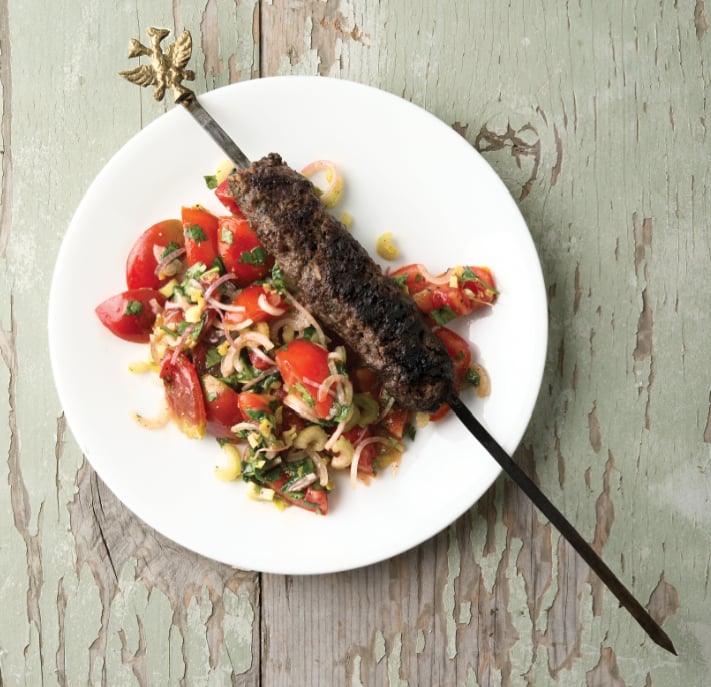 Go in search of great venison recipes and you'll likely come across uninspiring ones for dishes like brown stews and charred roasts instead. Well, the hunt is over, thanks to Orangevale-based food writer and chef Hank Shaw's newest cookbook, Buck, Buck, Moose: Recipes and Techniques for Cooking Deer, Elk, Moose, Antelope and Other Antlered Things.
"It will be your deer bible essentially," Shaw says. "It's not just a list of recipes, it's a guidebook." As such, the wild foods expert, who won a James Beard Award in 2013 for his blog Hunter Angler Gardener Cook, exhaustively covers the process of butchering, storing and preparing big game, while delivering savvy culinary tips, like velveting venison prior to cooking for Chinese stir-fry and which wines pair best with winter braises.
The book, which came out in September, also presents over 100 recipes for dishes from around the world that use deer, elk, moose, antelope and caribou, from kefta kebabs (pictured) to Neapolitan-style tripe, the latter of which Shaw counts as one of his surprise favorites. "The texture is like al dente pasta," he says.
Shaw self-published Buck, Buck, Moose with the help of a Kickstarter campaign—which raised more than $90,000, three times his initial goal—and the title is available locally at Time Tested Books and Avid Reader, or on Amazon.
But while his fundraising approach might've been modern, Shaw's impetus for writing the book was firmly rooted in tradition.
"Every culture has a historic connection to cooking and eating something like deer," he says. "I wanted to present authentic versions of global dishes that are deeply connected to this protein we have been chasing for two million years."
Hank Shaw will appear at The Avid Reader at 617 2nd St. in Davis for a book signing Dec. 16 from 7:30-8:30 p.m. Visit avidreaderbooks.com for more information. To learn more about Buck, Buck, Moose and Shaw's other books, visit honest-food.net.